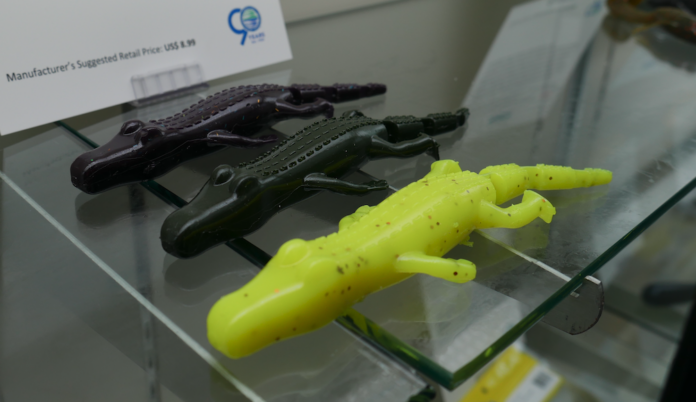 BY MIKE STEVENS
ORLANDO, Fl. – While the rest of the fishing media (Western Outdoor News included) celebrates products unveiled at last week's ICAST (International Convention of Sportfishing Trades) show that would be of interest to each specific readership, WON figured it would be fun to also include some of the…other stuff.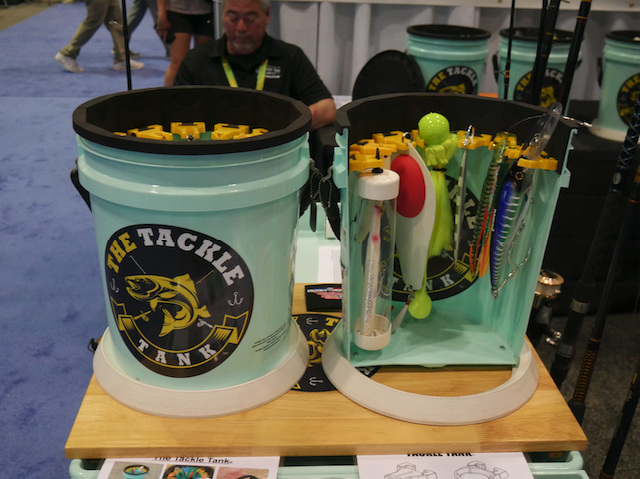 Gucci buckets
Over the last decade, ICAST exhibitors have been making anglers feel insecure about their orange Home Depot buckets with increasing intensity. At first, your bucket just needed to have a handle made of anchor rope. After that, it needed to float (even when full of water) for you to score a seat at the cool kids table. These days, if it doesn't have a spot for your beer, a cutting surface, nuke-proof construction and enough molded tool and accessory holes, slots and holsters to keep a NASCAR pit crew or SEAL Team Six supplied, well, you're just living in the stone age.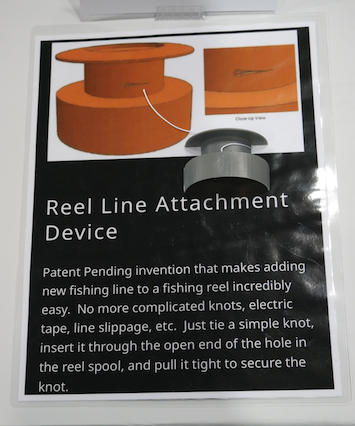 Line spooling assistant…thing
            Behold! The "Fishing Line Attachment for Fishing Reels!" I must have swung by the New Product Showcase 27 times over the course of the show, each time visiting this thing in hopes of getting an idea of what it does, but I'd have no such luck. Per the description, the design "includes a hole in the reel spool to pass a knot that has been tied in fishing line so that when pressure is applied, the knot is retained by the fishing reel itself." See what I mean? Two things caught my eye on the info card: a suggested retail price of $0.00 along with "patent pending innovation for sale or license." That tells me the inventor wants to sell you the honor of making millions off the thing with complete exclusivity. (Oh I watch me some Shark Tank, and this has "Mr. Wonderful" written all over it). To be honest, I don't know why you're wasting time reading this when you should be sinking your kid's college fund into this pending patent and completely changing fishing as we know it. The world is yours.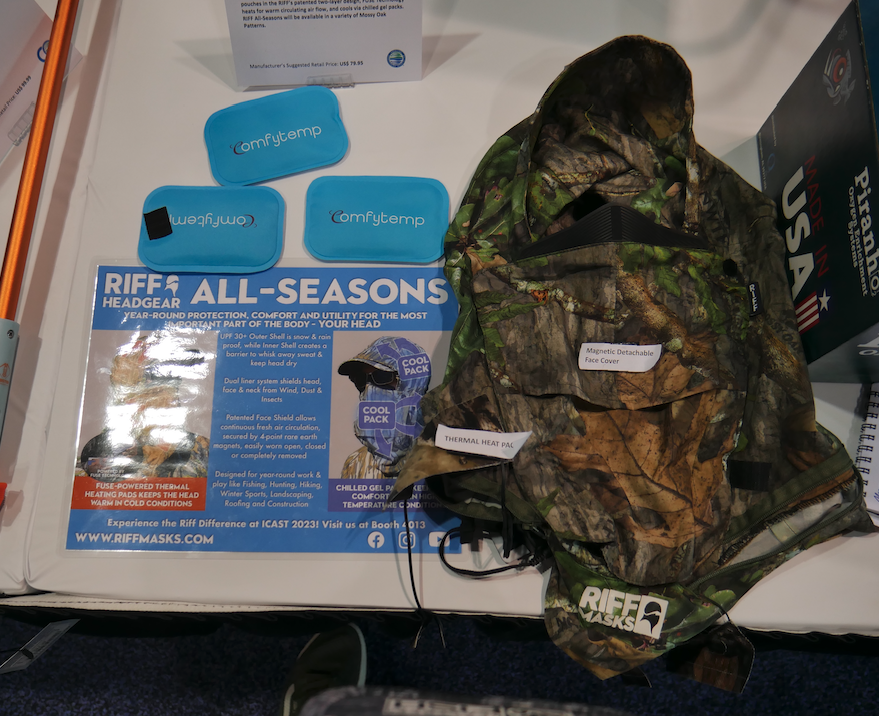 Cooler (and warmer) heads prevail
            Anglers were wearing face masks well before it became all the rage in 2020. They serve a lot of functions and do a lot of good beyond making you look like a fish ninja in photos. Well, soon you can get your hands on (and head in) an $80 face mask that accommodates several chilled gel packs (think blue ice for your face) and features a "magnetic detachable face cover." Oh, when it's cold there are "fuse powered thermal heating pads" to keep your dome warm. Just make sure you plug it in the night before. It would be a shame to wake up on a chilly morning only to discover your face mask wasn't charged.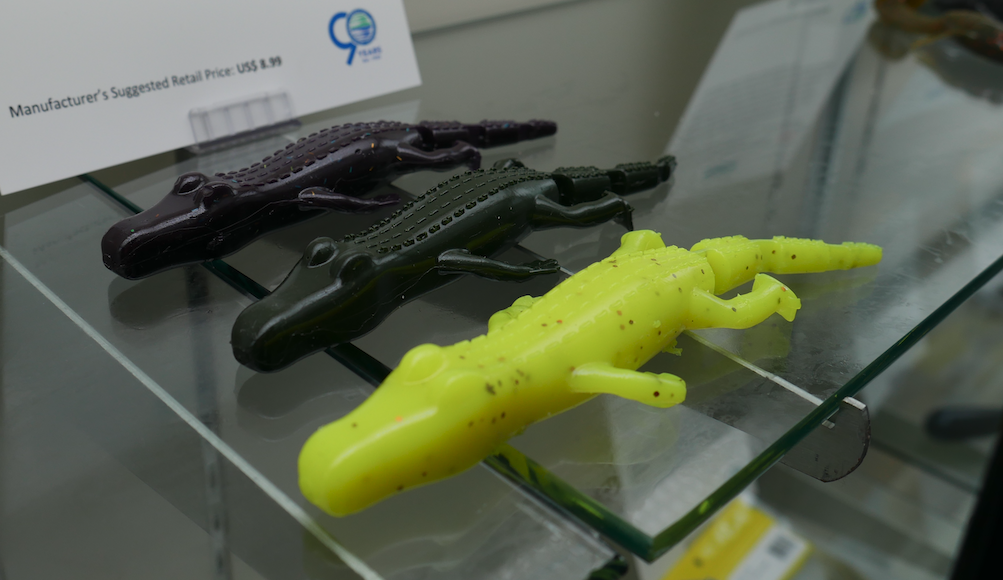 Gator Aid
            The Alex the Gator softbait surely falls in line with the ICAST trend of matching the hatch in miles-outside-of-the-box fashion. Considering there was a crankbait made to look like Ukraine President Volodymyr Zelenskyy in the New Product Showcase last year, it should come as no surprise to find a floating baby alligator imitation in 2023. While it looks like something my kid would play with in the bathtub, I'm sure it would get bit, but I doubt it would be because a big bass looked up and thought, "gator! yummy!" before turning the tables on the food chain. I did have mad respect for the product description though, in all its two-sentence glory: "Alex the Gator is the world's first alligator fishing lure. It is topwater creature bait."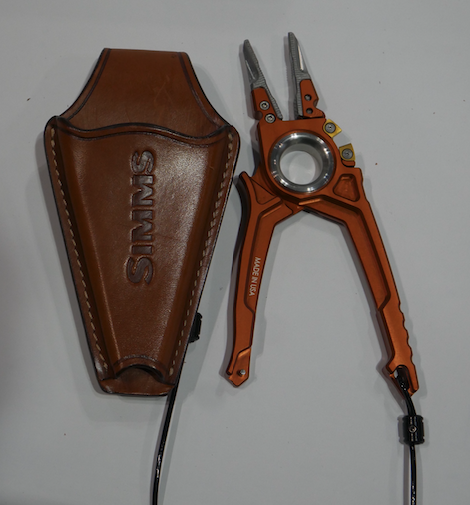 Oh, your pliers suck, too.
            Look, Simms makes great stuff and leaves no stone unturned when it comes to everything they make from waders to t-shirts. There's zero doubt every component and measurement is well thought out, however, I don't know if I need $350 pliers. I'm sure they get the job done like no other, but I don't want to lose sleep after an otherwise amazing day on the water because my unhooker/line cutter disappeared down the Owens River or over the rail of the Sum Fun. I also don't want a lanyard attached to them to keep those scenarios from playing out. Maybe if one day our deckhands were all using them, then I'd consider…well… actually, no I still don't think I would need them.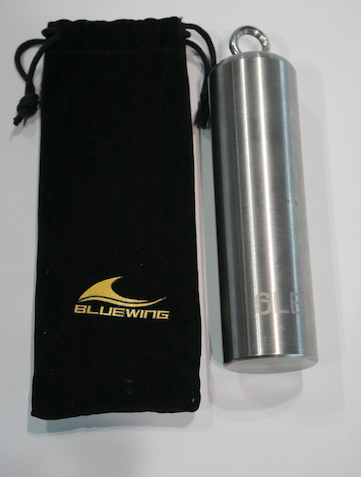 Honorable mention:
The $600 drop-shot weight
            OK, it just looks like a drop-shot weight, only it weighs six pounds and comes in a felt bag. It's made of high-grade tungsten, which is way more dense than lead so weights have a lower profile. These would for sure work well for deep-droppin' swordfish guys because its slim shape would minimize the effects of current, but, man, $600 for a sinker. It's corrosion and rust-resistant (like lead) and apparently, it won't chip, dent or fade. And who wants a chipped, dented or faded sinker? I know I don't. Shout out to the swordie guys I read about who've been deep-dropping for decades with weights made out of cement molded in 5-gallon buckets.
Go ahead and just use a Home Depot bucket for that.