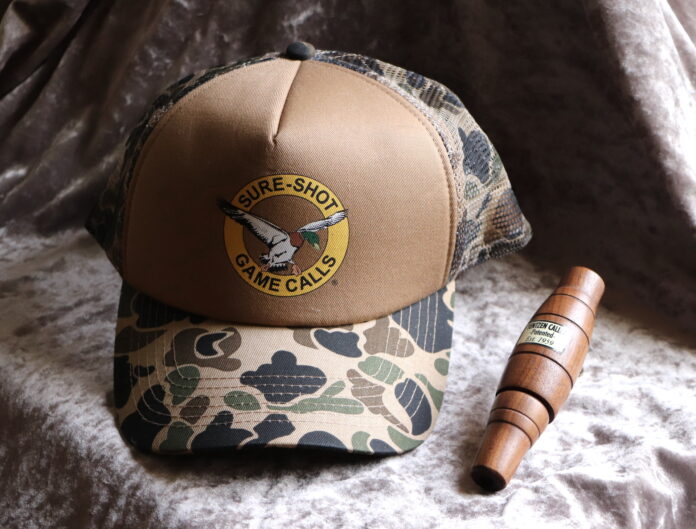 BY STEVE COMUS
The shooting sports industry is focusing more on retro products and looks as time goes by. Some call it "throwback." It began a few years ago and has been gaining in popularity since.
This trend is clear in Mossberg's latest entries into its extensive turkey hunting shotgun line.
"Mossberg has added optic-ready versions of their venerable 500 and 835 Ulti-Mag® pump actions to their extensive line of turkey shotguns. These hard-working, tom-thumping shotguns feature receiver cuts for low-profile, direct mounting of microdot sights (Shield RMSc pattern) and are fully camouflaged in one of the hottest throwback patterns, Mossy Oak® Greenleaf™."
With Mossberg's offering of the throwback camo pattern, it reminded me of conversations Charlie Holder and I had a number of years ago while on a waterfowl hunt in Saskatchewan, Canada. Charlie, an entrepreneur who lives on the cutting edge of industry trends, was the head of Sure-Shot Game Calls at the time, and his latest focus then was on retro camouflage patterns.

He explained that he had some retro camo pattern hats made to satisfy his personal preferences for the old look, only to have them sell out so quickly that he immediately put them into his main line of products and never looked back.
For those not familiar with Texas-based Sure-Shot, this is a company that continues to celebrate its original wooden duck call, known as the Yentzen, which was introduced in 1959.
Also in recent years, there has been more and more interest, not simply in retro camo patterns, but retro guns, as well.
I have the fashion acumen of a cumquat. I don't even notice when the camo pattern on my coat doesn't match the pattern on the pants. Heck, I am just as likely to show up on a big game hunt in waterfowling camo as I am to show up on a waterfowling hunt in big game camo.
Frankly, I never have paid much attention to any kind of clothing style. If it fits, that's pretty much all that matters. But the first time I encountered my garb oblivion happened not long after I became the guns and hunting editor of WON in the long ago.
WON founder and publisher Burt Twilegar called me into his office where he noted that, even though I was a full-on gun freak, that I didn't look like a gunwriter to him. As he leaned back in his big leather chair and puffed pensively on his pipe, he explained that other gunwriters had signature looks – certain hats, vests, that sort of thing. I just wore whatever I happened to have handy at the time.
I didn't have any distinctive gunwriter clothing, although my wife joked that she needed to, in perfume-like manner, put a drop of Hoppe's No. 9 behind each of her ears to get my attention.
Then there was a big hint when I appeared on the cover of WON in a photo from a waterfowl hunt. I was wearing a faded Marine Corps camo field jacket I had picked up at a local secondhand store.
Paul Thompson, who was very young and new with Browning at the time, called me and confided that something had to be done about what I wore when being photographed for publication.
That was long enough ago that the camo phase of the industry was in its infancy. Most of the camo patterns on the market resembled the older camo patterns from the military. And to understand how long ago it was, Paul retired from Browning several years ago.
The reason I bring all of this up is that when Charlie and I were discussing retro camo several years ago, he was referring to the patterns that were in vogue when Paul insisted that I should be current in the look. Hence, my first commercial camo outfit from Browning by now is considered retro.
During the ensuing years, camo clothing and camo-coated guns have become much more than simply utilitarian equipment. They are fashion statements, and that's fine because anything that makes the hunter or shooter feel better while out and about is well advised.
Secretly, I have admired those who can and do pay close attention to camo patterns and high-performance hunting duds. I guess that when that genetic trait was being handed out, I was AWOL because I simply don't have it. I salute those who do, however.
As much as there seems to be a trend for camo patterns to go retro, there also is a simultaneous trend for hunters and shooters to go throwback when it comes to guns.
For example, revolvers have experienced a renaissance over the past few years, as have lever-action rifles. Personal defense plays heavily in this regard.
The interesting factor in these trends is that the revolvers and lever rifles are generally more expensive than their semi-auto counterparts. This suggests that the decisions are not simply deliberate, but that they are done with the thought of long-term usage.
As an aside, the pump shotgun is, in at least a few ways, an enduring anachronism, given the fact that when they were first introduced to the market, both revolvers and lever rifles ruled the roost, so to speak. Yet the pump shotgun never experienced a sag in sales. In fact, there are more of them being sold now than ever before in the history of Gundom.
Yet, this current trend for revolvers and lever rifles likely would not have happened absent the semi-autos, both rifles and pistols. It is not as though revolvers and lever rifles are taking away any of the market for semi-autos. Rather, their rise in popularity is in addition to the existing market for semi-autos.

Much of the renewed interest in revolvers seems to have paralleled the expansion in the number of folks who carry concealed and/or want something for home defense. This likely is because the double-action revolver is much simpler and easier to learn to use than the semi-auto.
When it comes to lever rifles, the retro tie is more obvious. Many lever rifle sales are to people who view them as a defensive design, opting for the lever over the AR platform.
This is logical because when they were introduced in the 19th Century, lever rifles were the then-equivalent of what some folks now call assault rifles – high magazine capacity for the time and rapid fire for the era.
Regardless the triggering factor, there is no doubt that the shooting sports industry is trending toward retro in some respects as it simultaneously moves forward with high tech and high performance in other respects. I like to think that, at least to a degree, this evolving focus reflects the desire to keep things simple while honoring those things that have endured over time.
When the world is changing by the microsecond, it can be comforting to surround one's self with items that exude permanence. It very possibly is a return to the future, and that's not bad.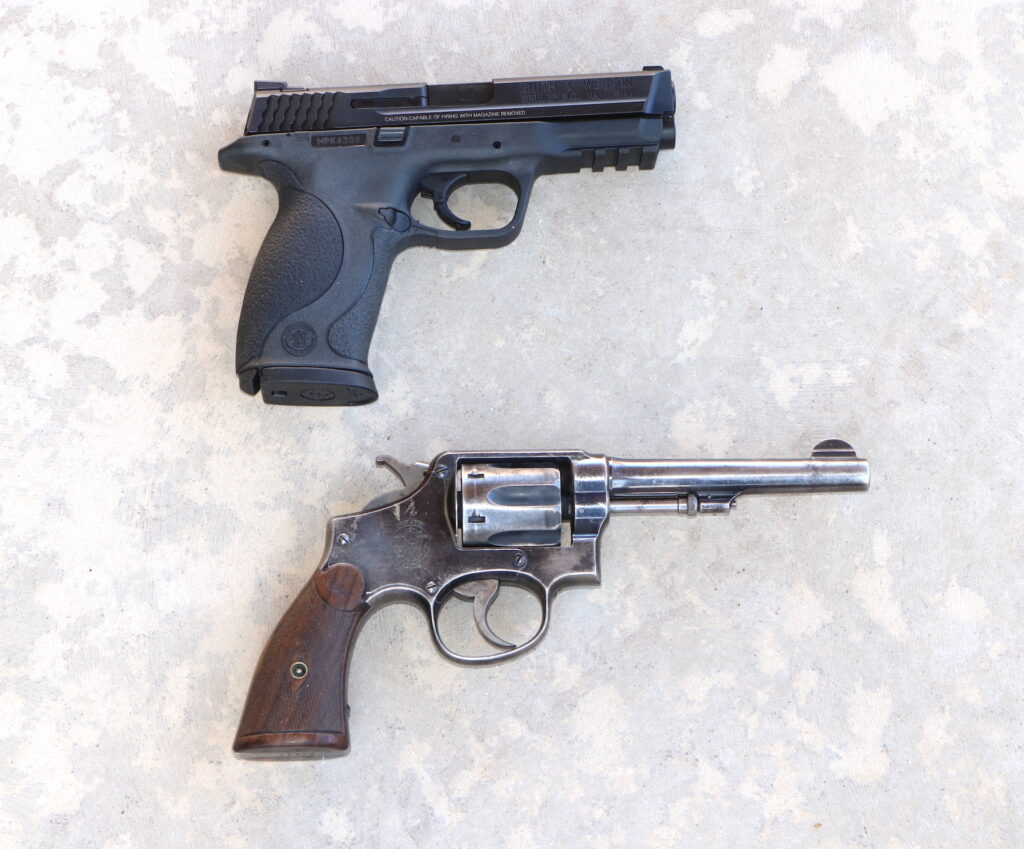 This story appears in the March 3, 2023 print edition of Western Outdoor News. To get early access to every info and feature-packed issue of the West Coast's biggest and best outdoor sporting newspaper, click here.