The times and dates for the 2023 Grunion Runs in Southern California have been announced, and are listed below courtesy of the California Department of Fish and Wildlife.
The times given for each date reflect the probable two-hour interval during which a spawning run may occur. The second hour is usually better. The best runs normally occur on the second and third nights of a four-night period. Times through March 10 are Pacific Standard Time. Thereafter, times are Pacific Daylight Savings Time.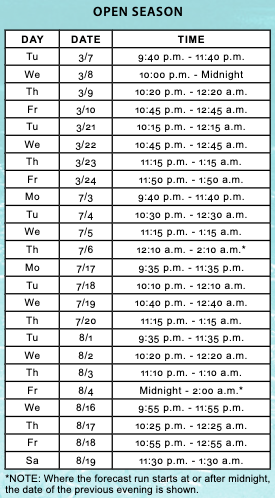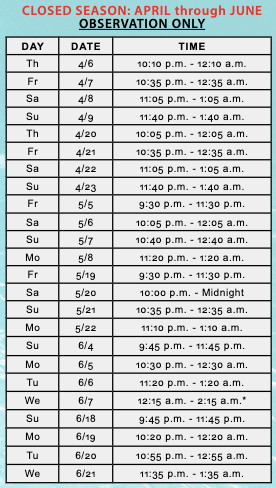 This schedule predicts grunion runs at Cabrillo Beach near the Los Angeles Harbor entrance. The timing of the runs varies at different places along the coast: San Diego runs occur about 5 minutes earlier and Santa Barbara runs occur about 25 minutes later than the times provided here.
REMINDER: During the open season, a California fishing license is required for persons 16 years and older. Grunion may be taken by hand only. No holes may be dug in the beach to entrap them. The daily bag and possession limit for grunion is 30 fish, effective June 1, 2022.
While grunion spawn on many beaches in southern California, the Department of Fish and Wildlife does not recommend any particular beach because of changing safety conditions and local curfews. One of the best ways to find out which beaches have had recent runs is to call the state and county beach lifeguards who can often tell if spawning has taken place.
There is a grunion program offered to the public at Cabrillo Beach in San Pedro on several nights of the season. Call (310) 548-7562 for details. Additional grunion information and volunteer programs may be found at: www.grunion.org