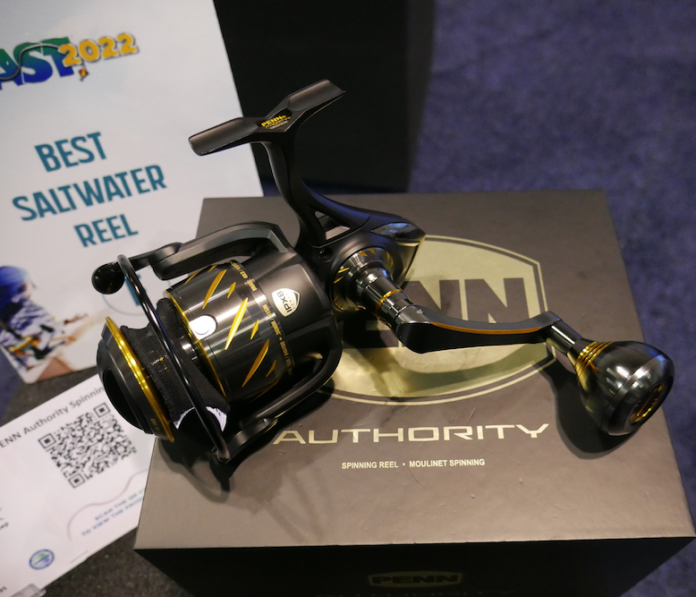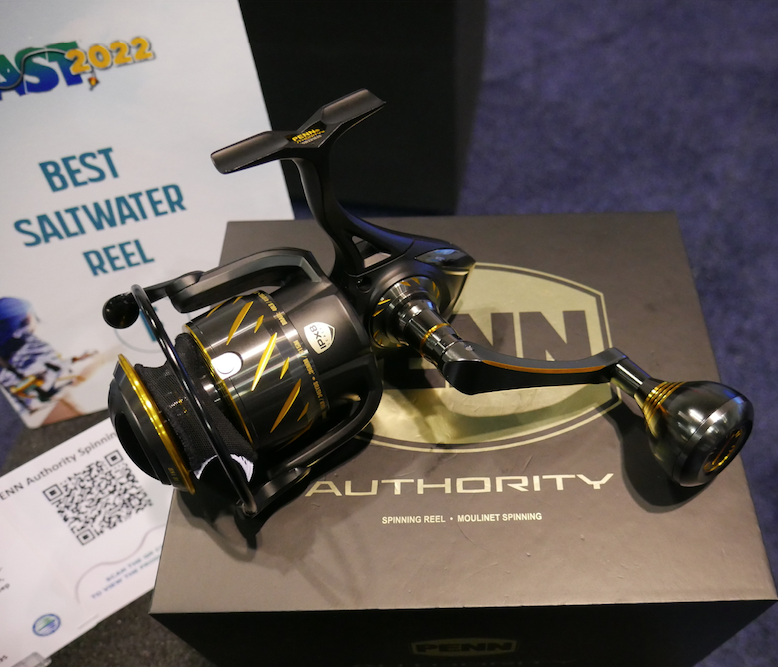 BY MIKE STEVENS
ORLANDO, Fla. — International Convention of Allied Sportfishing Trades (ICAST) show in Orlando where the global sportfishing industry converges to – among other things – unveil their latest products that will soon be available for anglers to get their hands on. It's overwhelming to say the least as far as the scope of everything being presented at the industry-only trade show, but WON boiled it down to new products that would be of interest in western anglers in particular.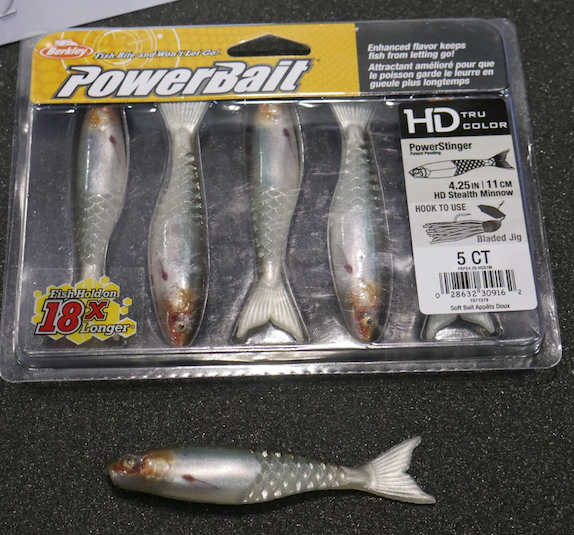 Berkley PowerBait PowerStinger
Coming off a Best of Show crown after the 2021 ICAST Show, Berkley came back in 2022 with top honors in both the Best Freshwater Soft Lure and Best Saltwater Hard Lure categories, and to make it even better, one can be used to sweeten up the other. The Berkley PowerBait PowerStinger is a unique new plastic bait available in 3.5- and 4.5-inch versions and 12 colors that pairs perfectly with bladed jigs. A new patent-pending "honeycomb" construction contributes to both swimming action and durability of this very realistic-looking bait that's slated for availability next month.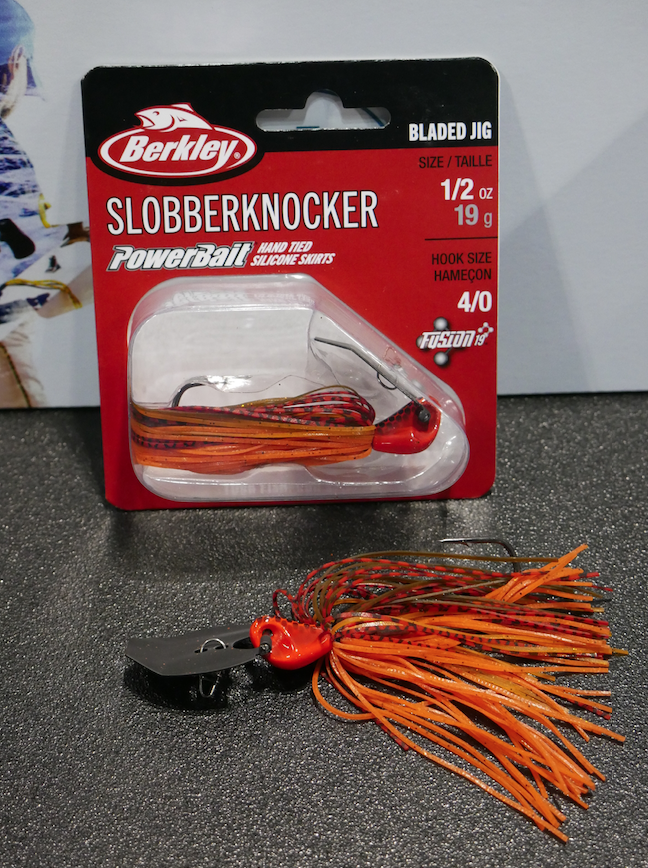 Berkley Slobberknocker
In a cool stroke of convenience, Berkley's Slobberknocker won for Best Freshwater Hard Lure in the New Product Showcase at ICAST, and it happens to stand as an ideal match for the PowerStinger. Berkley scientists contributed heavily to this bladed-jig puts out a "thump" at the same cadence fish are programmed to pick up via their lateral line thanks in part to a through-head design unique to other bladed baits. They left no stone unturned with this one. Even the head design (flat bottom) is designed for skipping it under docks.


Daiwa Tatula XT Bass rods
SoCal-based Marc Mills of Daiwa was personally showcasing the impressive new Tatula-XT Bass Rods that add a very affordable, high-performance line of sticks to the well-established Tatula family of rods and reels. Top-quality reel seats and guides along with next-level blank construction set the stage across all 15 models.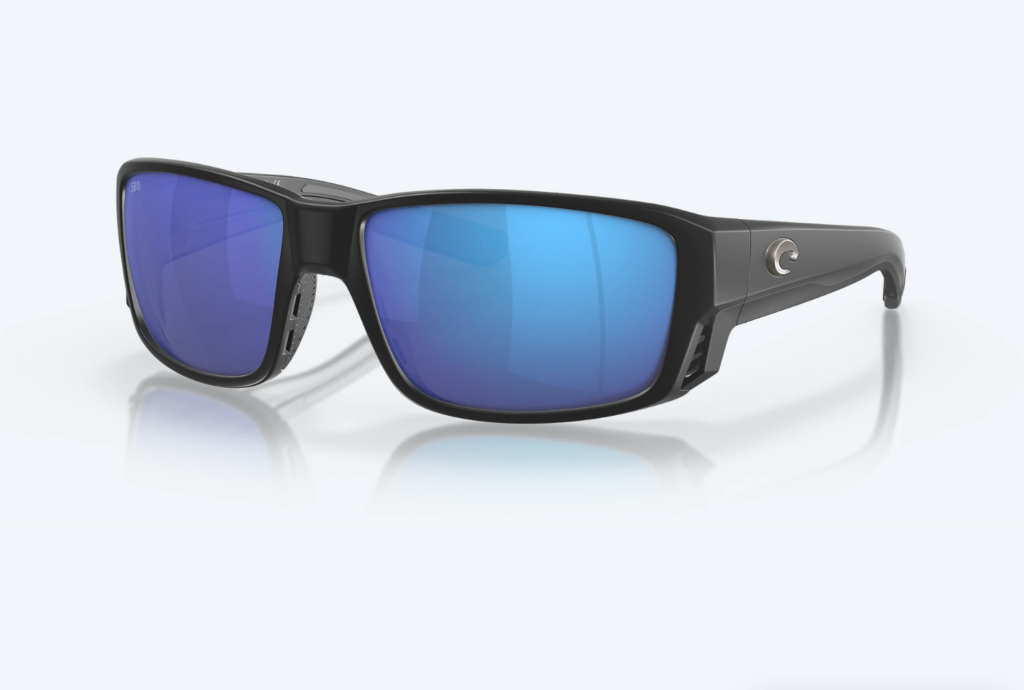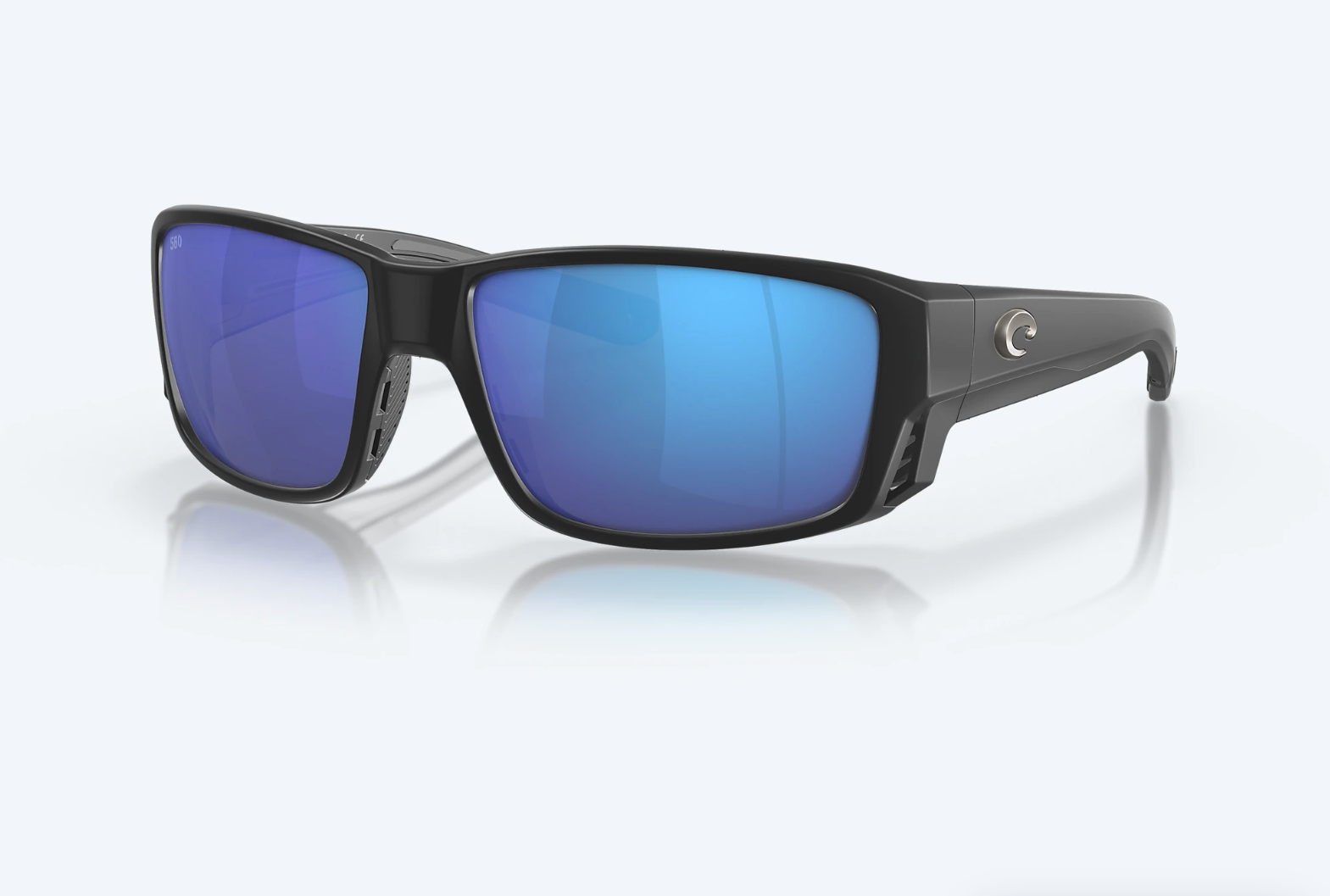 Costa Pro Series
"A new level of performance" for angler-specific eyewear, Costa's Pro Series features upgraded versions of popular on-the-water models including Reefton Pro, Tuna Alley Pro, Blackfin Pro and Fantail Pro. The half-dozen add-ons include fully-adjustable nose pads, sweat management channels, improved hydrolite for better "grip" when wet, eyewire drains, hooding and side shelds and metal keeper slots.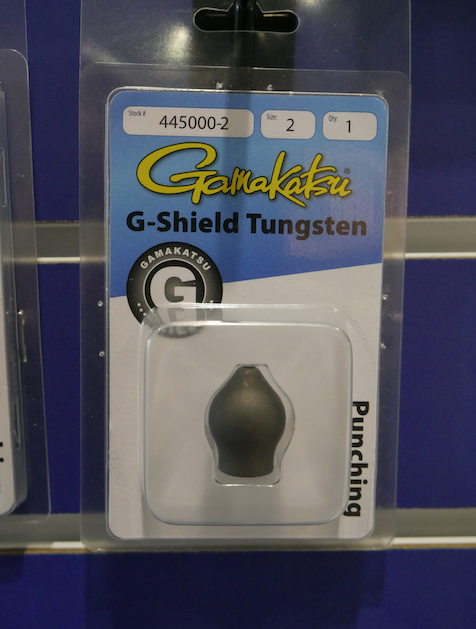 Gamakatsu G-Shield Tungsten Sinkers
One would think there is no much room for innovation when it comes to sinkers, but Gamakatsu thought otherwise with G-Shield Tungsten Sinkers. Available in shapes and profiles for worming, punching and flipping, they all feature a G-Shield composite insert that protects fishing line and offers 360-degree protection for the knot. The weight is stamped on each sinker for easy identification.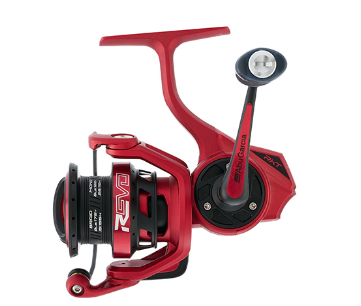 Abu Garcia Revo Rocket                                                                                                
Abu Garcia's well-known Rocket series has been completely revamped across the board, and it's led by the smoking-fast Revo Rocket spinning reel that hauls in line at a 7.2 to 1 clip. The wordy but worthy Asymmetrical X-Craftic alloy construction results in an even-more compact body than its predecessor and the oversized AMG2 gears round out the all-around performance of this impressive reel.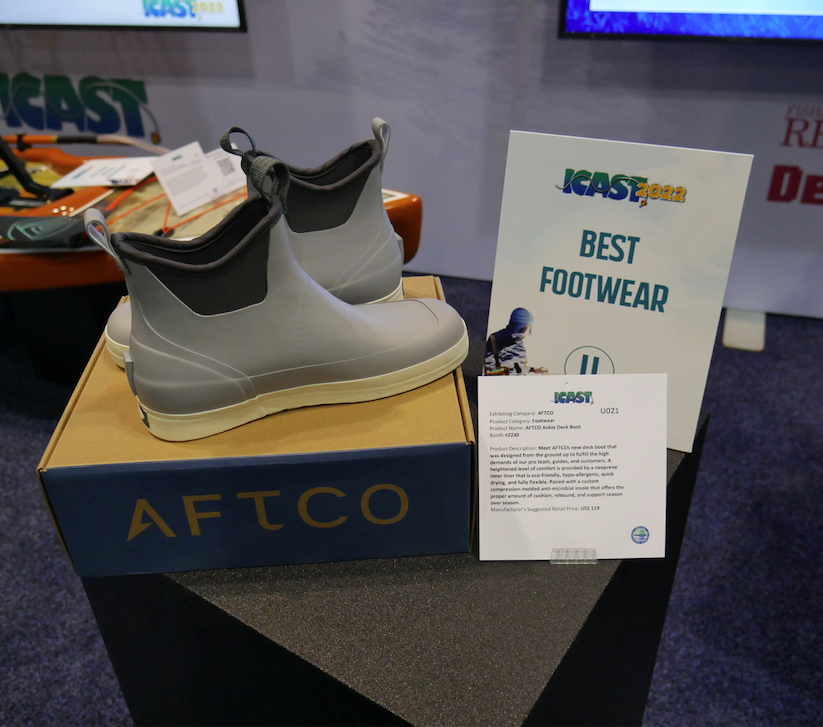 AFTCO Ankle Deck Boots
It was cool to see our friends and neighbors at AFTCO crush the Footwear and Lifestyle Apparel categories at ICAST in 2022. AFTCO's new deck boot features a comfortable and eco-friendly neoprene inner liner built to dry in a flash, and a cushioned, anti-microbial insole that will provide years of support.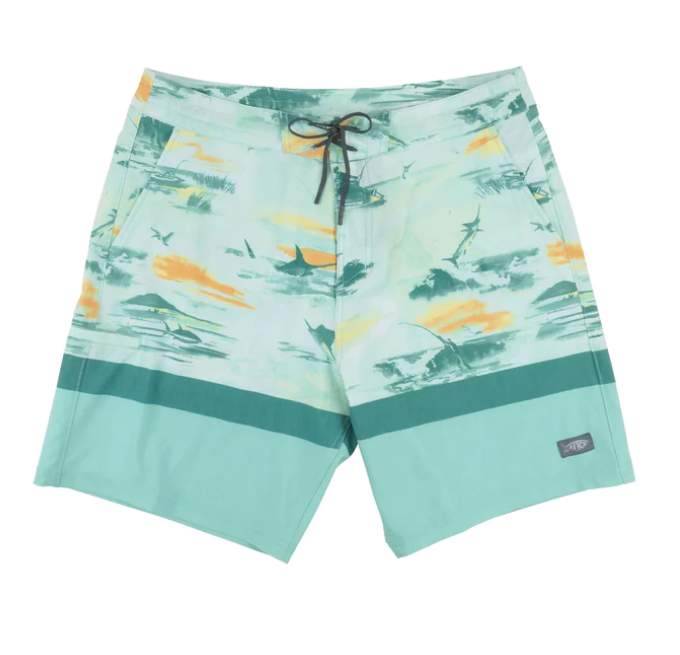 AFTCO CocoBoardies Boardshorts
For over a month prior to ICAST, the AFTCO CocoBoardies Boardshorts were generating a significant coast-to-coast buzz. These shorts are made with Cocotex, a high-performance polyester infused with activated charcoal from repurposed coconuts. They dry fast, repel water and won the Lifestyle Apparel for Men category.  CocoBoardies Boardshorts will be available in Spring of 2023.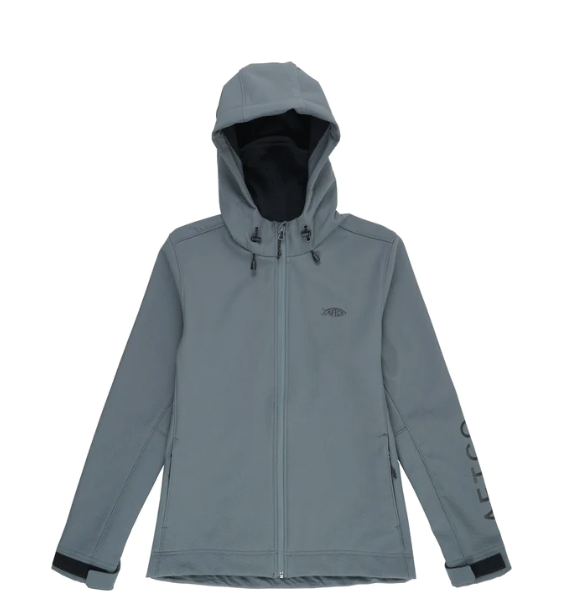 AFTCO Women's Reaper Softshell
A built-in facemask, durable-stretch ripstop-nylon fabric construction and laser-cut ventilation ports helped propel AFTCO's Reaper Softshell jacket to the top of the Lifestyle Apparel for Women category. Lightweight breathability makes it a versatile option for wet conditions under a wide range of temperatures.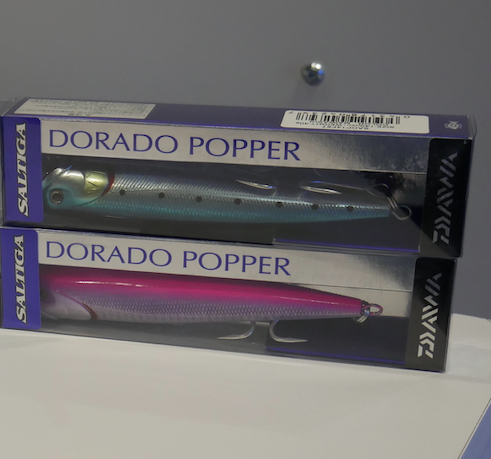 Daiwa Saltiga Dorado Popper
Daiwa only grows more firmly-entrenched on the California offshore stage with the launch of the Saltiga Dorado Popper. Built for targeting big game like bluefin tuna on top, it produces huge disturbances on the surface that draw gamefish from a large distance. Daiwa staffers have already tested them in our waters this summer with impressive results. Make sure you grab the Saltiga Dorado Popper in the Skeleton Flying Fish pattern as well as "Toothpaste," which is Daiwa's "mint" color in this line.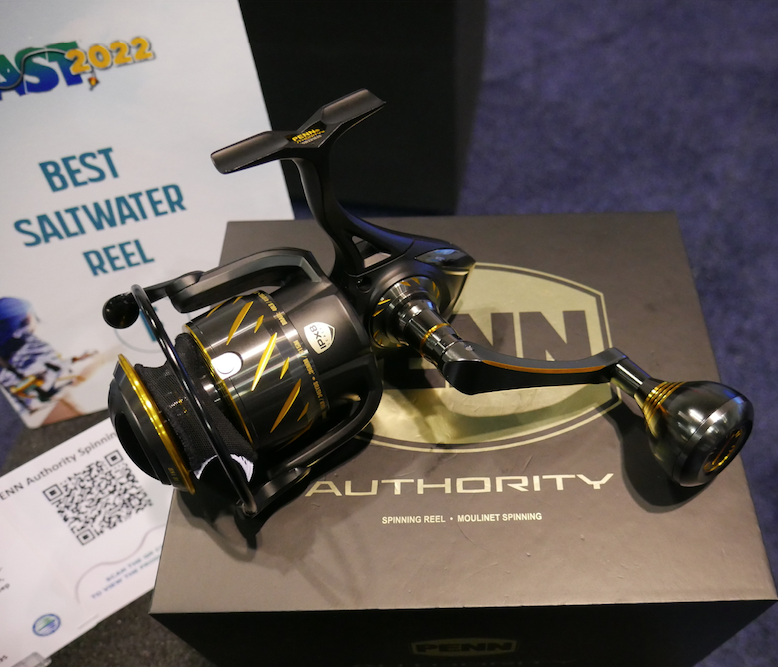 Penn Authority
Penn ran away with Best Saltwater Reel with the Penn Authority spinner. The IPX8-rated sealed body and spool allow this reel to be submerged in a meter of water for a half hour without missing a beat. The Authority is a top-shelf offering packing CNC gear tech with a stainless main and pinion gear and a Dura-Drag system that contributes to a reel that delivers performance measurables anglers worldwide expect from Penn.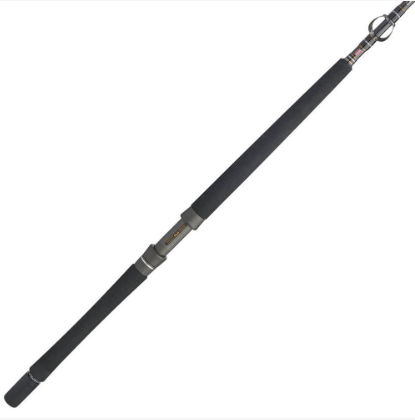 Penn Carnage III
The new Carnage III series was developed with the input of California angler/educator Steve Carson who submitted the specs for a total of 12 rods in the family that feature specific West Coast actions. Carson told Western Outdoor News this series puts an end to the "great reels, okay rods" thinking when it comes to Penn rods putting in work in the Pacific.


Ugly Stik Carbon Inshore Rod
Dually proving that reasonably priced rods can win Best Saltwater Rod in the New Product Showcase, and Ugly Stiks have evolved quite a bit from their unbreakable-bargain roots, Carbon Inshore Rods features a 24-ton, 100% graphite blank and a solid graphite tip that offers results in a lightweight, well-balanced rod with a slick action and increased sensitivityin all nine models. They're truly an "every-angler" rod that will quickly find a home on the West Coast.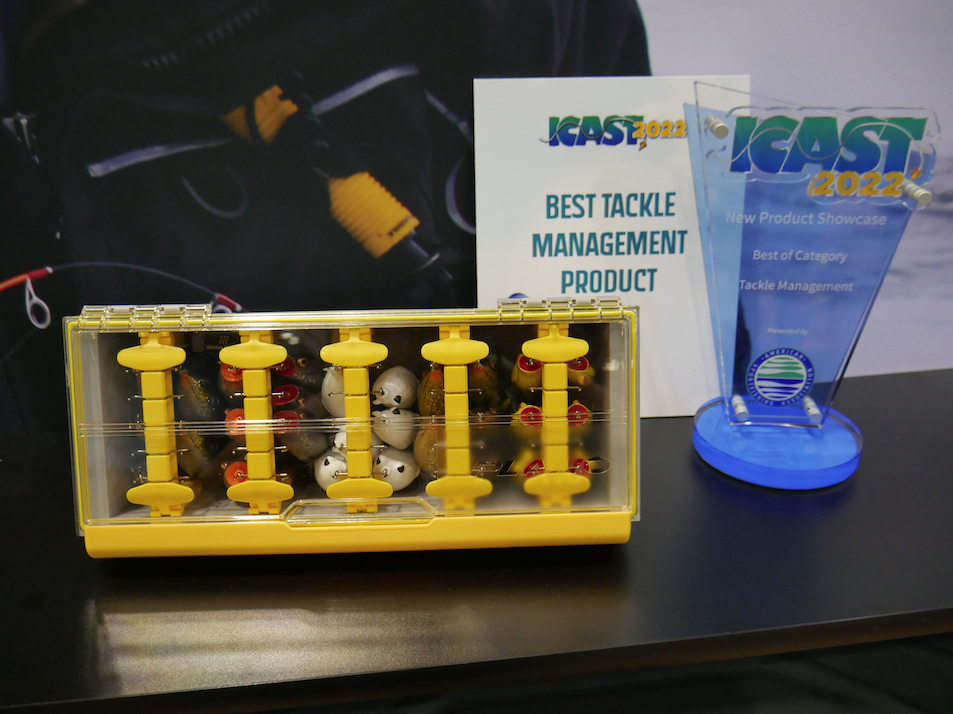 Plano Edge Frog Box
It's never a shock when Plano wins for Best Tackle Management in the New Product Showcase at ICAST, and they've done it again with the Edge Frog Box that's a no brainer for western bass anglers. This box suspends up to 50 baits by the line-tie which lets the legs dry quickly and maintain their shape. That is huge when frog baits are sitting idle from one season to the next, and Plano's WaterWick technology is an added bonus.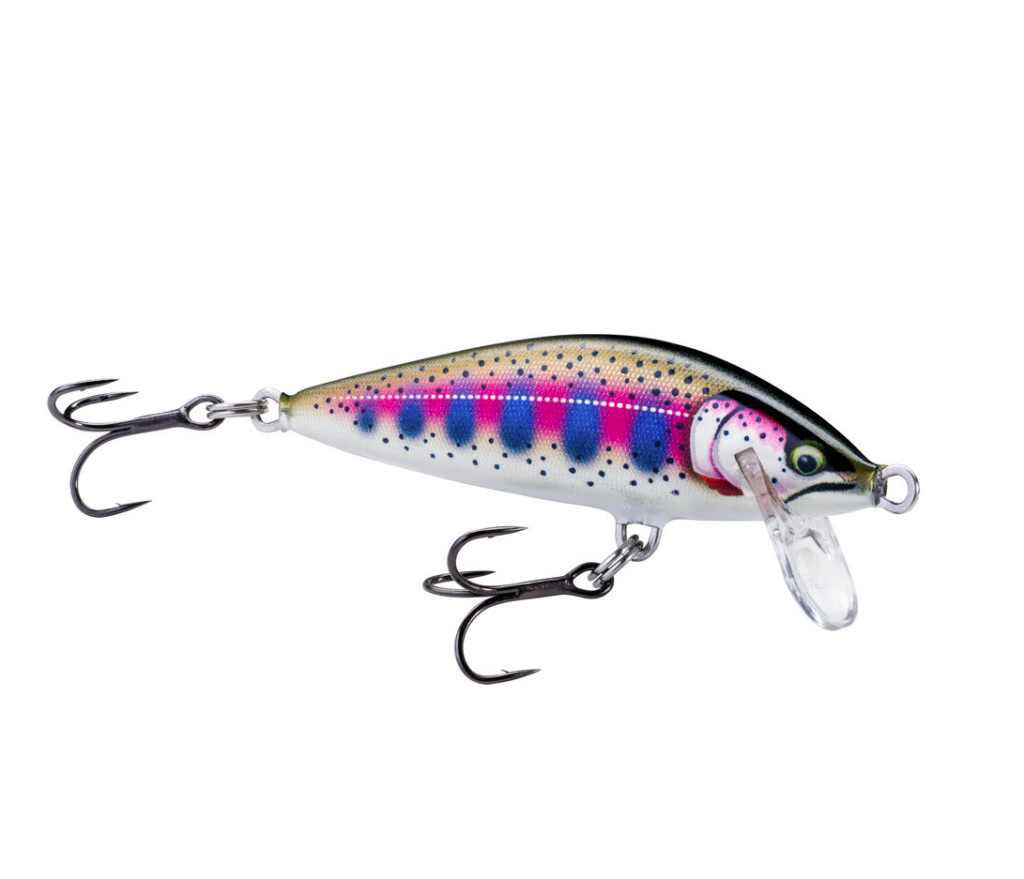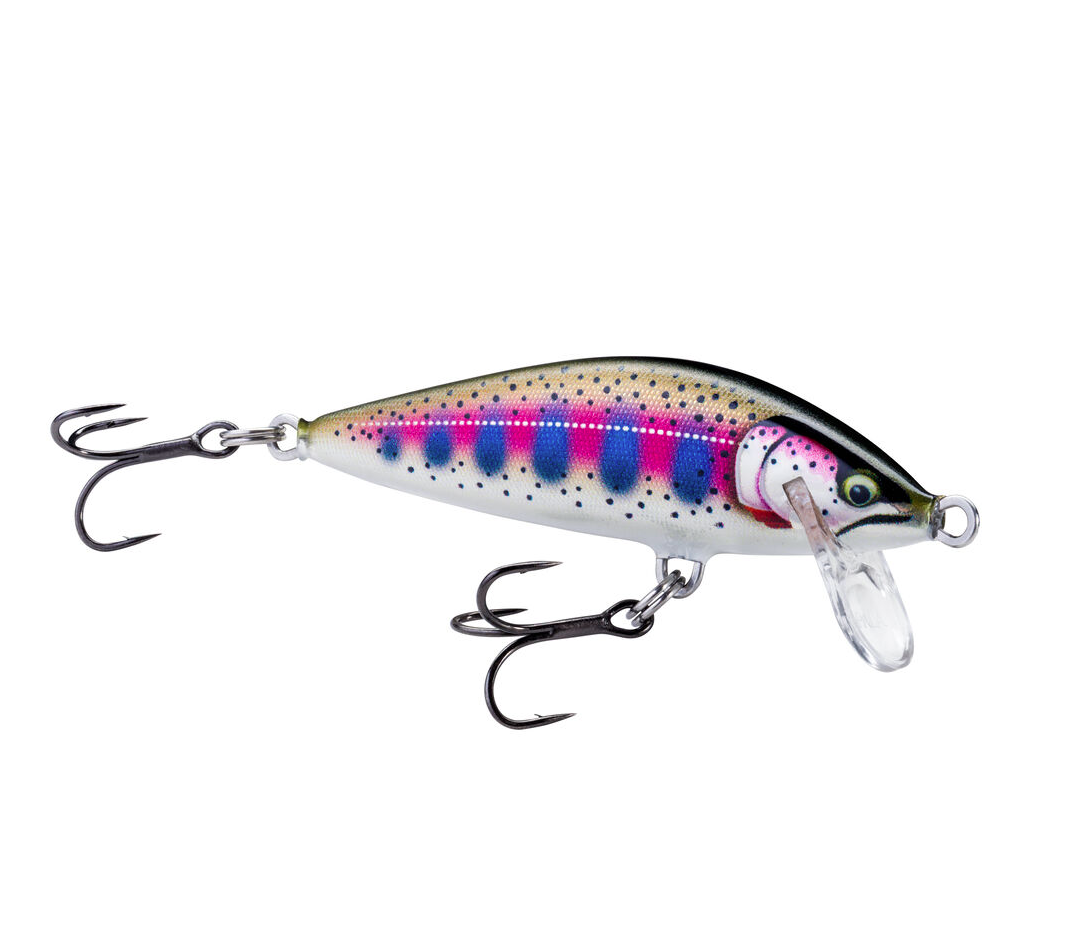 Rapala Countdown Elite
Eight decades of craftsmanship is sets the foundation of the new Countdown Elite lures from Rapala. Available in two sizes (2.25 and 3 inches, 3/16 and 3/8 ounce), these modernized classics feature balsa bodies, wire-through construction, HD printing and metallic plating pattern combos and premium VMC black nickel hooks. Rapala Countdown Elites will crush at an international level, but for WON readers who fish the Eastern Sierra, my oh my.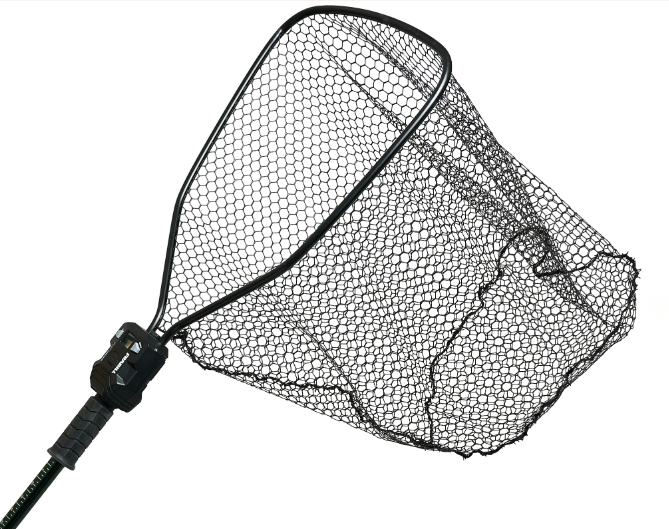 Frabill Witness Weigh Net
What is shocking is how Frabill continues to innovate with nets. The Frabill Witness Weigh Net puts a scale, ruler and net with a 48-inch handle in a single package, and it ran off with Best Fishing Accessory at ICAST. It's ideal for guides who want to give clients a quick size of a catch prior to release, and it's a huge advantage for a wide range of catch-and-release anglers.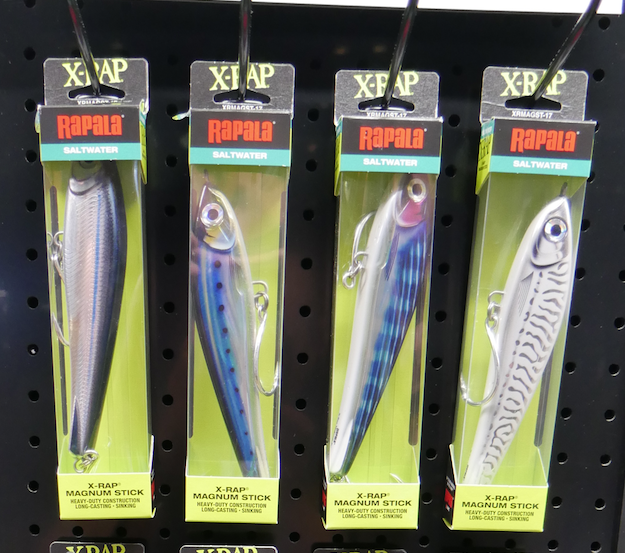 Rapala X-Rap Magnum Stick
The latest addition to Rapala's offshore arsenal, the X-Rap Magnum Stick casts far, sinks slow and swims like a surface iron on a variety of retrieve speeds. When stopped, it flutters head down, and its heavy through-wire construction ensures it holds up to attacks from any offshore predators.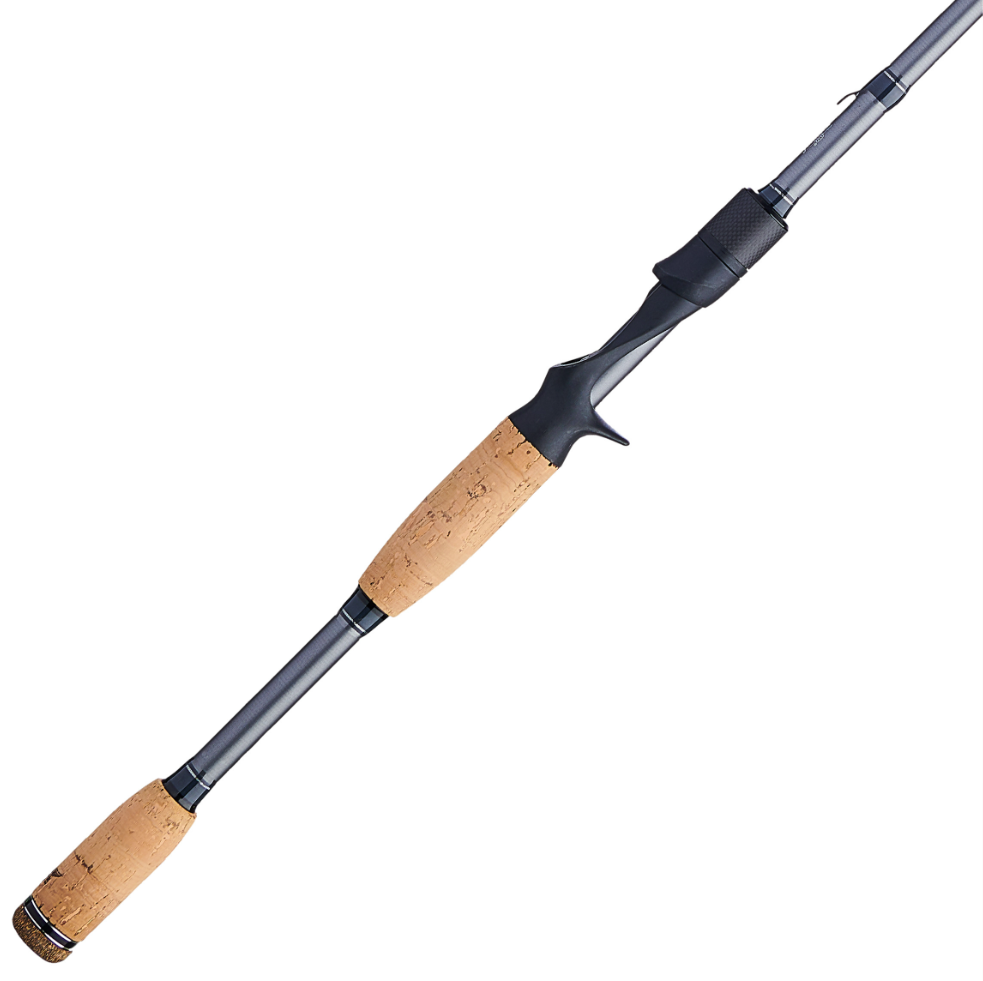 Fenwick Elite Series
This series will be the focal point of Pure Fishing's (Fenwick's parent company) rod efforts in 2023. The Fenwick name is a well-known one, and this series is set to expand its stance as a high-level, pro-grade option for regions well beyond the brand's midwestern stronghold. The entire Fenwick Elite Series features previously unreached levels of strength, durability, sensitivity and lightness from the company that pioneered graphite fishing rods.