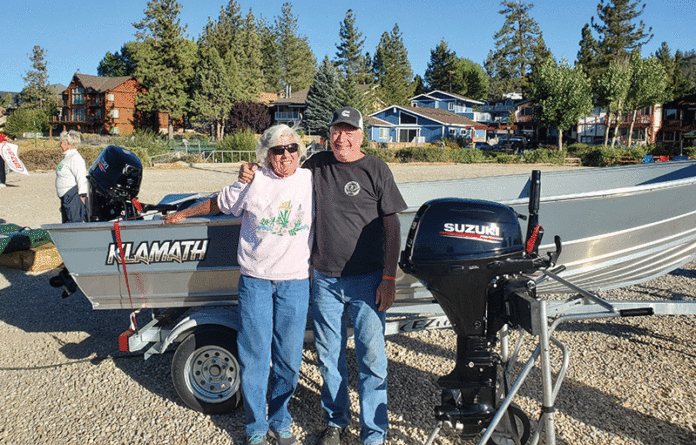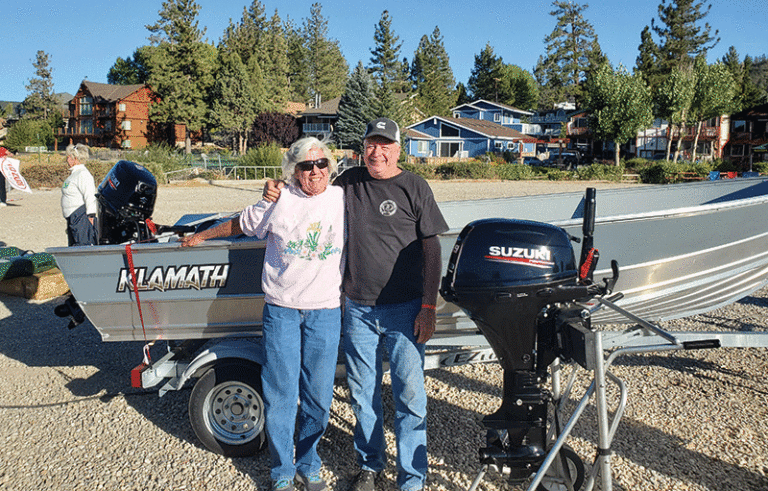 Western Outdoor News is proud to announce that we have taken our highly successful Big Bear TroutfesT event format and duplicated it for an all new winter fishing event at Lake Cuyamaca December 12-13. The inaugural "Winter Troutcast" tournament will bring the mountains of San Diego County a family-friendly event with tons of prizes and great fishing in an incredible setting.
If there was ever a year to head up to the mountains and enjoy the great outdoors fishing with friends and family and have a shot at winning some top-shelf prizes, 2020 is certainly it.
This new event will bring all the usual fun as well as the impressive prize haul long-time Big Bear TroutfesT anglers have come to expect. Along with that, there will be plenty of quality rainbows swimming around by the time it's time to wet lines. Not only will there be the usual heavy stocking in the days ahead of the derby, but this year, Lake Cuyamaca is getting an early start to it's trout planting schedule with the first of many to arrive as early as September 24. These plants will include a good number of trophy-caliber rainbows as well, so there will be plenty of targets in early December.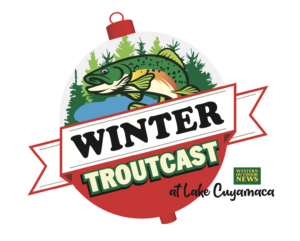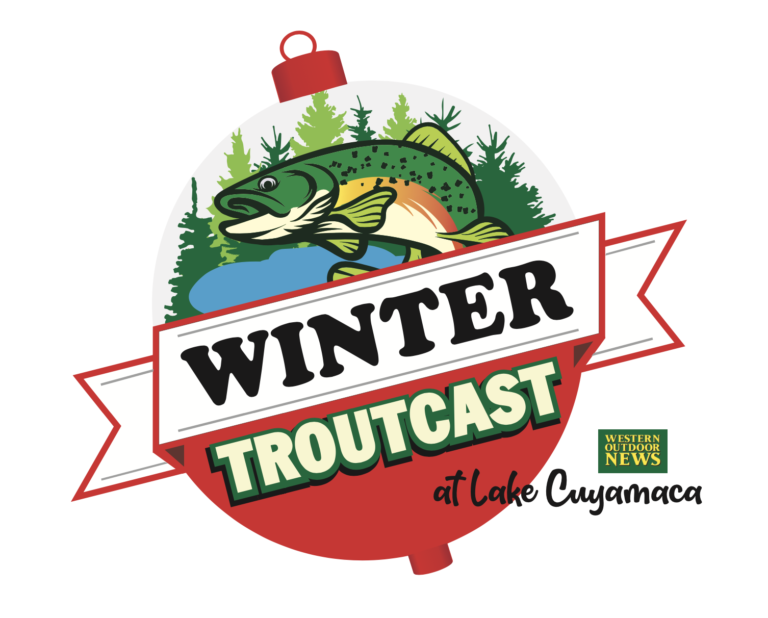 The format is simple: up to 600 anglers will compete in one of four divisions — Adult Male, Adult Female, Junior Male and Junior Female — for trophies and prizes for the top 5 heaviest weights of total trout caught and weighed over two days in each division. There is also a great, new prize package going to the angler who brings the heaviest overall trout to the scales at Winter Troutcast: a lifelike replica of the catch by Global Fish Mounts and a 7-night stay in a 26-foot custom trailer at Mono Lake in the Eastern Sierra next May 5-12 courtesy of Bridgeport Vacation Trailer Rentals. The winner will enjoy the early days of the 2021 Sierra general season trout fishing with up to eight additional guests.
There will also be 20 Blind Bogey cash awards dished out to anglers who come closest to 20 randomly pre-selected total weights along with a pile of great raffle prizes at Sunday's awards ceremony. This portion of the event will be highlighted by the grand daddy of them all: the Grand Raffle Prize 15-foot Klamath Advantage aluminum boat with a Suzuki 20hp tiller motor and an E-Z Loader trailer, valued at $13,000. And you don't even have to catch a single trout to win it! Just sign up! There are also gift cards from Big 5 Sporting Goods and Sav-On Tackle up for grabs.
Also up for grabs at the raffle will be a pair of killer Sea Eagle inflatable fishing vessels: a FishSkiff16 with a Suzuki 6hp valued at $4,000 along with the versatile and portable PackFish7. Both are highly fishable platforms — check them out for yourself at SeaEagle.com. Other great raffle prizes include SKB tackle backpacks, high-end Engel hard-side and soft-side coolers and an array of rods, reels, baits and line from event sponsor, Berkley.
Of course, there will be the usual goodie bags dished out (first 600 anglers, the max is 600 so get signed up fast) at event registration that include custom Rooster Tails and Thomas Buoyant lures, Frogg Toggs backpacks and an official Winter Troutcast 2020 hat.
Registration goes down Friday, December 11, at the Lake Cuyamaca south parking lot from 3 to 7 p.m.  That's also where goodie bags will be handed out followed by lines in the water first thing Saturday morning to get the action off and running for those that registered early. Anglers are encouraged to register ahead of time by clicking HERE.
Locking up your spot for the 1st annual Winter Troutcast derby at Lake Cuyamaca couldn't be much easier, but delay as this is sure to sell out fast. Registration will be live at WONews.com on the 'EVENTS' tab soon. For more information, call tournament director Billy Egan at (949) 366-0248. Adult entry fees are $75 and Juniors (under 15) are only $50 (includes $5 Blind Bogey ante and $7.50 toward the lake's trout stocking program).  Additionally every angler will need to pay the lakes fishing permit fee of $8 per day, which is a total of $16 per angler for both days. The lake has agreed to waive their $10 per car parking fee if you purchase a fishing permit for the event.