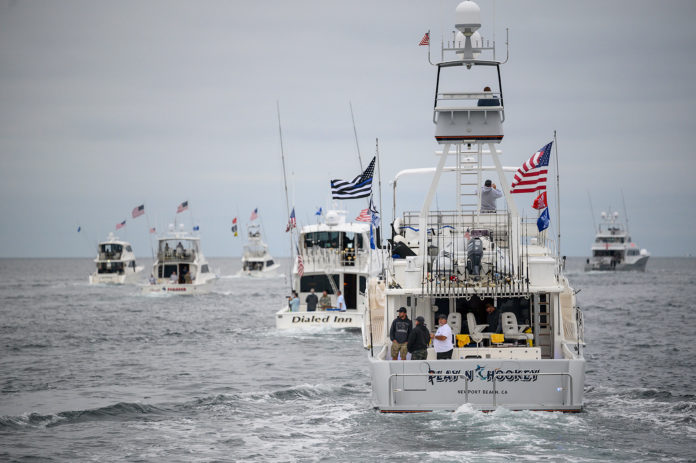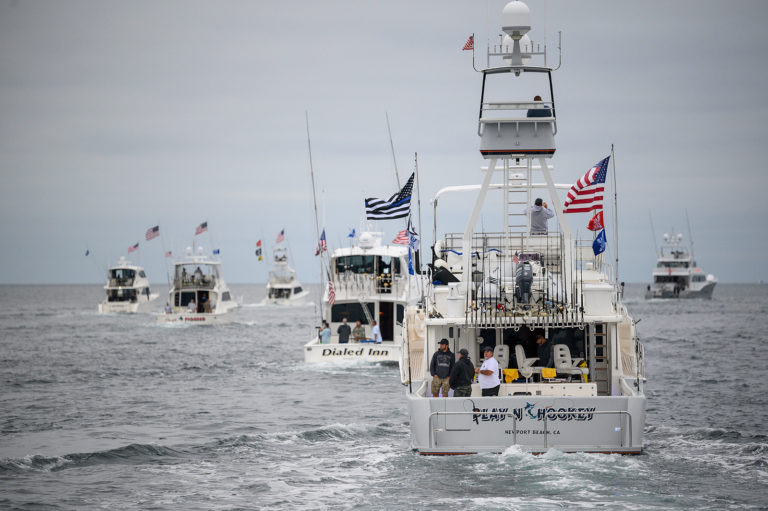 As part of the 2020 War Heroes on Water Reunion Tournament, WHOW will be holding a very special patriotic Boat Parade. The first-annual event will enable local friends and family to celebrate returning veterans and share collective appreciation for their dedication, sacrifice and service.
The event will be held on Oct. 1 at 4:30 p.m., starting in the Newport Harbor Turning Basin. Everyone is encouraged to join us as we give our veterans a celebratory hero's welcome before sending them off for another memorable and healing weekend of trademark Southern California sportfishing.
For boat owners who would like to participate in the parade, contact tournament director Rod Halperin at rhalperin@loandepot.com so you can become a registered participant. All registered participants will receive a commemorative War Heroes on Water Tournament Flag that you can prominently display during the event —and beyond.
The map below indicates good public viewing spots. If you are planning to attend and watch, please review the map to find your preferred viewing location (identified in orange).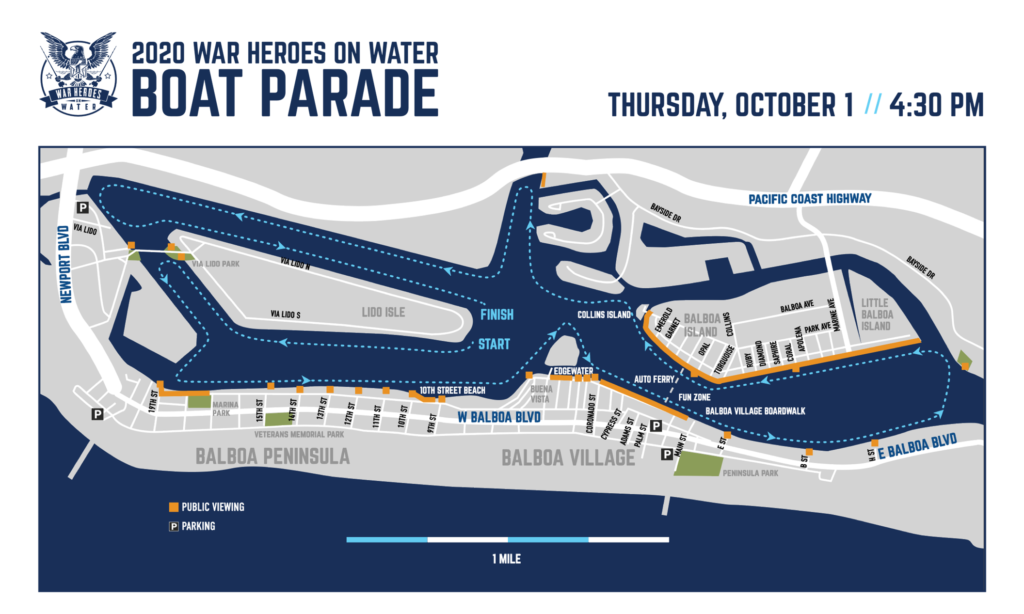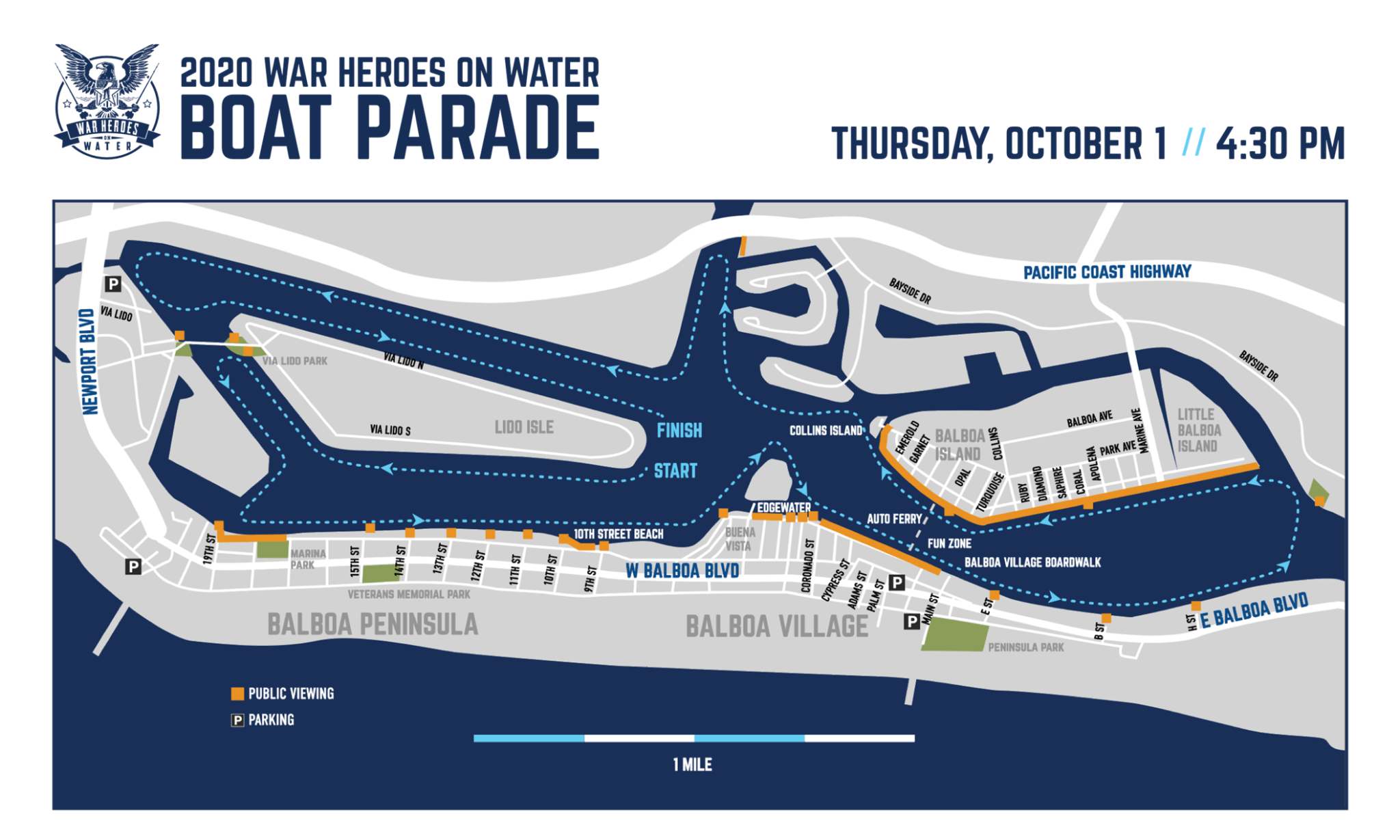 The parade will begin in the Newport Harbor Turning Basin and proceed west along Lido Isle, turning at the Lido Isle Bridge before turning east and following the Balboa Peninsula shoreline. At the end of the peninsula, the parade will turn north toward Balboa Island and then continue westbound along Balboa Island and Linda Island, and then circle back along the north shore of Lido Island.
For prospective parade participants, include your contact information, boat name and boat size in an email to rhalperin@loandepot.com so that we can inform the Newport Beach Harbormaster.