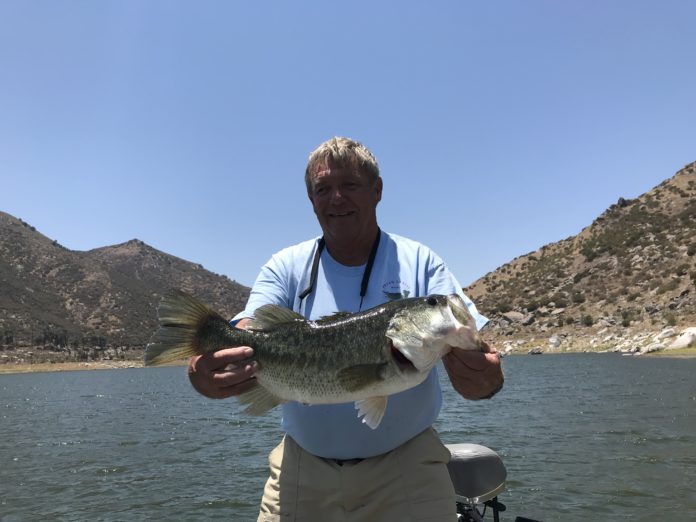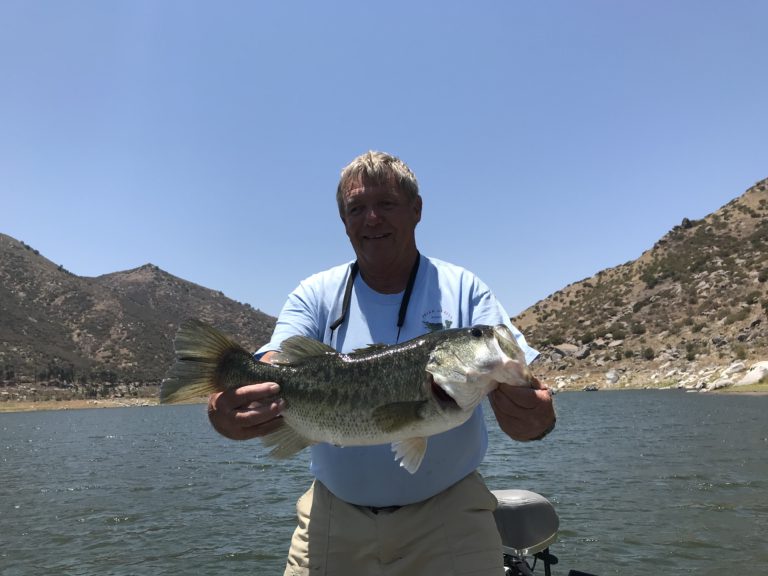 ESCONDIDO – The launch ramp at Lake Hodges reopened on Friday, June 18 after it was closed due to low water levels on May 29. While the timing of intentionally dropping the level was certainly questionable – just prior to Memorial Day Weekend – the three-week closure must have been a blessing and a shock to some members of the local bass fishing community who were suggesting it may be the end of fishing at Hodges as we know it.
It seemed like word got around pretty quick, but fishing pressure of the private boater variety was very light over the weekend. During the closure, rental boats were still available as well as fishing for kayak, float tube and shore anglers. Needless to say, those anglers took advantage of a lake uncharacteristically free of go-fast boats, but when it comes down to it, everyone is stoked to have things back to normal at the premier bass fishery in North County, San Diego.
Western Outdoor News did get some reports from Hodges over the weekend highlighted by an outing in which the angler stuck a 7-pound, 14-ounce largemouth. That fish ate a crankbait tight to some tules in the Dam Arm, one of four caught out of 8 hooked by early Sunday afternoon. He said there were only two boats on the lake.
Prior to the launch ramp closure, the bite had been red hot on crankbaits and jigs with most of the action coming out of the Narrows, but a week ago, WON field reporter Brady Garrett (who is a regular at Hodges on his kayak) said the Dam Arm bite typically "follows" that in the Narrows, so perhaps that shift did indeed go down over the last couple weeks.