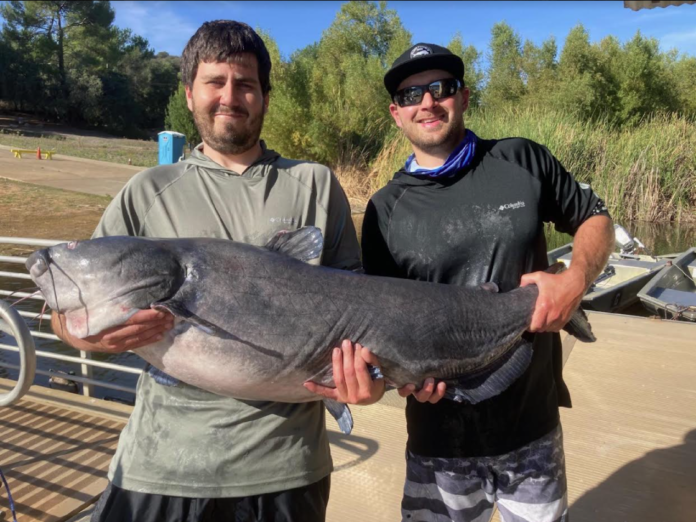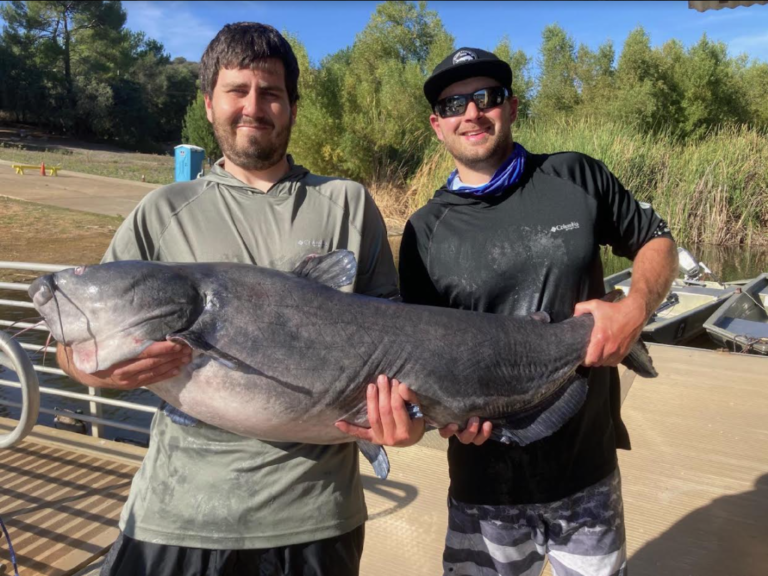 BY MIKE STEVENS
ESCONDIDO – Lake Wohlford is only open on weekends between Labor Day and the first trout plant in December, but this "shoulder season" is anything but "offseason" for lake regulars. One of which recently broke the lake catfish record, which was his own.
Escondido angler Elliot Berquist already held the lake record when he beat his own high-water mark with a 67.6-pound beast that fell for a hunk of bonito sent down around the West Buoy Line. He was fishing with his buddy, Taylor Oshinski, who went out and got himself a 28.8 on Sunday.
Catfish are always worthy targets at Lake Wohlford as there are plenty of holdovers to go after, even months after they were last stocked. Those channel cats will pick up mackerel, chicken livers and garlic nightcrawlers, but that's not what these guys are doing. They're specifically targeting giant blue cats that have been caught-and-released at Wohlford for years, and it's a pretty specialized deal that most anglers taking part in it are almost always tight-lipped about their playbook.
There is some good news for anglers of all levels. Lake Wohlford will get its first trout plant of the 2021-22 season on Dec. 11. That 4,000-pound delivery will not only result in outstanding trout fishing like it does every December, but it will also ring in the return of the availability of 7-days-a-week fishing at the lake.