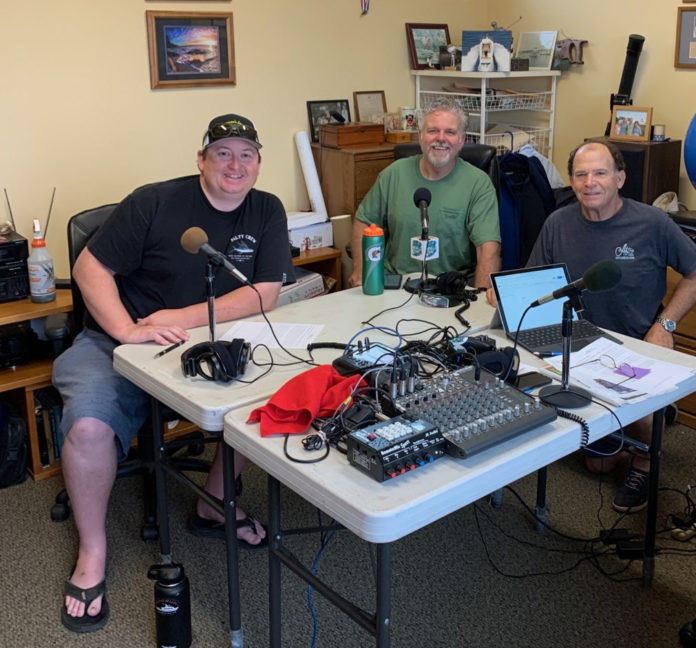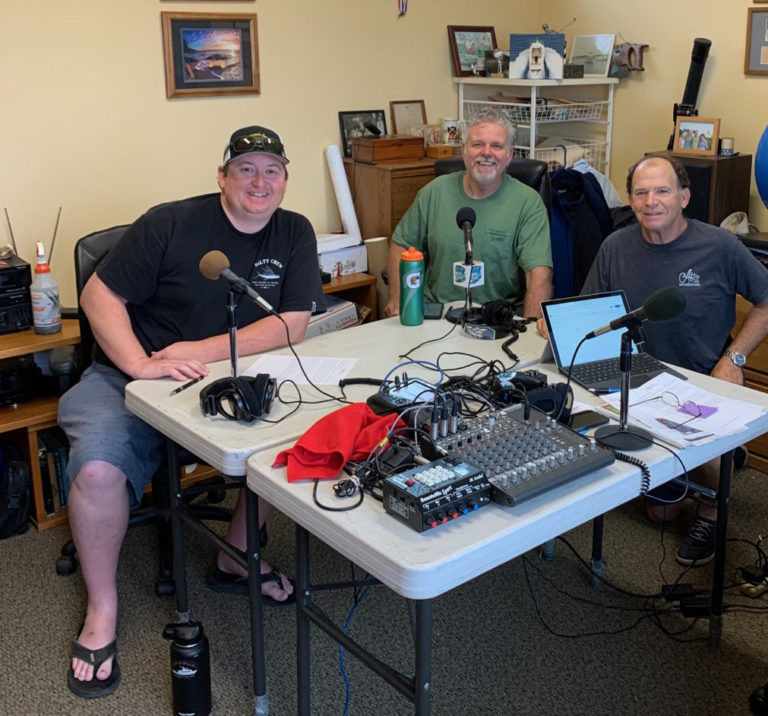 It's hard to believe that Pete Gray's concept of "Fishing on the Radio" has now been on the air 30 years! Known as Southern California's Sportfishing Voice to thousands of Southland anglers, Let's Talk Hook-up is heard every Saturday and Sunday 7 am to 9 am on the 50,000-watt Mightier 1090 AM and The Let's Talk Hookup App. The return to the Mightier 1090 AM happened in December 2020 and brought back the huge signal heard up and down the coast of California.
The anniversary show on September 11 featured the 3 hosts- Pete Gray, Rick Maxa and Cory Sanden, along with some special guests. In the 30 years on the air, the show has had many fishing superstars, including Bill Poole, Frank LoPreste, Bill Shedd, Guy Harvey, and Fred Hall to name just a few.
The history of the program includes veteran actor Marty Milner who joined the program as co-host in 1994. Stepping in to fill the co-host slot when Marty retired was "Rock Cod" Rick Maxa who had been a part of Let's Talk Hook-up for over 25 years, starting as the telephone screener at age 14, and now co-host. Rick also is a manager at Fisherman's Landing Tackle Shop in San Diego. Cory Sanden joined the show a few years ago and has added a new dimension with his knowledge and expertise. Cory manufactures and distributes MC Swimbaits.
"We are grateful to our many sponsors and listeners that have supported us over the years, and we hope to continue for many more" says Gray Let's Talk Hook-up features different expert guests on every program and has the best fishing reporters from southern California, Alaska and Baja waters.  Join in the fun and excitement of Let's Talk Hook-up, heard on the Mightier 1090 AM in the west coast and worldwide on the free Let's Talk Hookup App every Saturday and Sunday 7 am to 9 am. check LetsTalkHookup.com