Peoria, Ariz. — On the eve of the season opening event of the 2022 Bassmaster Elite Series schedule, Next Gen Lithium Batteries announces the addition of Greg Hackney or Gonzales, La. and Clifford Pirch of Payson, Ariz. to their pro team.
The pair of anglers will be using Next Gen Lithium Batteries as they compete in the nine-event schedule that begins in Palatka, Fla. In February, and ends in La Crosse, Wisc. in August.  Hackney will also be using them when he competes in his 16th Bassmaster Classic at Lake Hartwell in March, seeking to become the only angler in pro fishing history to complete the Bass Fishing Grand Slam, winning the Bassmaster Angler of the Year, FLW Angler of the Year, FLW Cup and Bassmaster Classic Titles.
The pair boast impressive sets of credentials, with Hackney having built a Hall of Fame worthy list of accomplishments.  Hackney has competed in 198 Bassmaster events, winning six and placing in the top 10 59 times, he has earned $2,582,160 in Bassmaster career earnings along the way.  Pirch, has notched 10 top 10 finishes, made seven trips to the Bassmaster Classic and cashed $819,666 in B.A.S.S. paychecks along the way.
In addition to their excellence in B.A.S.S. competition, they have maintained that level of performance elsewhere.  Hackney adds another $1.1 million in earnings, five wins and 26 more top 10 finishes to his resume.  Pirch adds five wins, including three WON Bass U.S. Open victories, 16 top 10 finishes and another $million in earnings to his career achievements.
Kevin Johnson, President of Next Gen Lithium Batteries said that adding anglers like Hackney and Pirch were easy decisions.  "It's not often that a company has the opportunity to add anglers of this caliber to their pro staff," said Johnson.  "Greg will go down as one of the best to ever pick up a fishing rod, and Pirch has had a long, successful career that began in the West, it's an honor to partner with them."
Johnson said it is exciting to add them to the team.  "When we were able to sign Ish Monroe to the team, I knew it would be hard to match him, these guys do," said Johnson.  "This will be Hackney's first experience with lithium batteries, so it will be fun to work with him on that part, and I have had respect for Pirch for many years, and followed his career, so it will be exciting to work with him as well."
Find more information about Next Gen Lithium Batteries on their website, https://nextgenlithium.com/, on Facebook at: https://www.facebook.com/NextGenLithium and on Instagram at: https://www.instagram.com/nextgenlithium/ or contact the company directly for information or to become a dealer at 623-999-4460, support@nextgenlithium.com.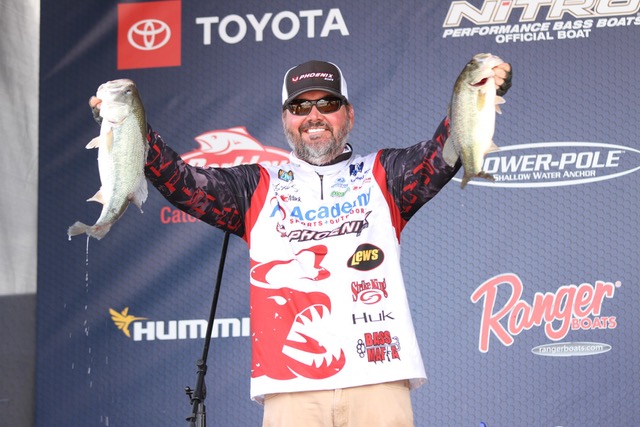 About Next Gen Lithium Batteries – At Next Gen Lithium we strive to bring you the world's best and safest lithium batteries and chargers for the marine, RV, off road and UTV customer. Made with the highest-level materials and workmanship, when you purchase from Next Gen Lithium or any of our authorized dealers if you are not happy within 30 days of your purchase feel free to return your batteries for a refund.  Next Gen Lithium offers the industry's best 12-year warranty that is easy to activate. We strive to show everyone the Next Gen way and lead with our customer service, we want everyone to be happy and we go the extra mile to deliver!