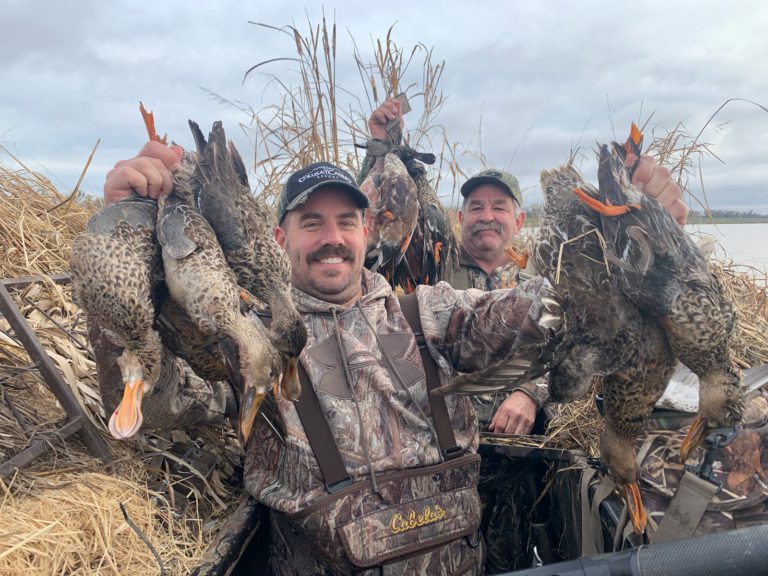 Limit style weekend leading into slower full moon phase for north state duck hunters
SACRAMENTO – James Stone of Elite Sportsmen Guide Service was in the field in the Knight's Landing area on the weekend and reported outstanding duck gunning in his blinds. The birds were widgeon, spoonies and teal.
"We had full limits Sunday, 21 birds," he said. "It was wide open, it was awesome."
He found conditions much as they were last weekend, with large flights of waterfowl moving in, and the best water in the east Central Valley. The west Valley is drying up due to lack of water posed by "Term 91" management.
"There's still not enough rain to relieve it (Term 91), so there will be no water coming to the west Valley for the remainder of duck season," Stone added. Areas left high and dry include Delevan and the Colusa side of the river. Gray Lodge, Gridley, Richvale, Sutter and the Delta areas all have water and the ducks that go with it.
Unfortunately, Stone expects the natural cycle to slow the results to 2 or 3 birds per gun during the week of the full moon. He explained, "The ducks will feed all night in the rice and return to their habitat mid-day. Natural habitat clubs will do better as the hunters collide with the birds coming back."
Usually this time of year, guide spots are sold out. This year, there's still a little bit availability for hunters who act quickly.
Finally, Stone said he hasn't heard much from up north other than recent snowstorms froze a lot of ponds. He hasn't heard of any major duck activity.