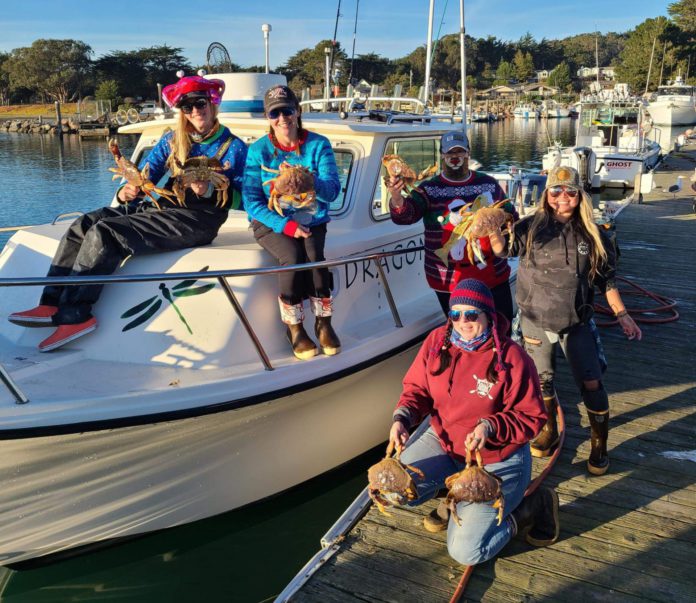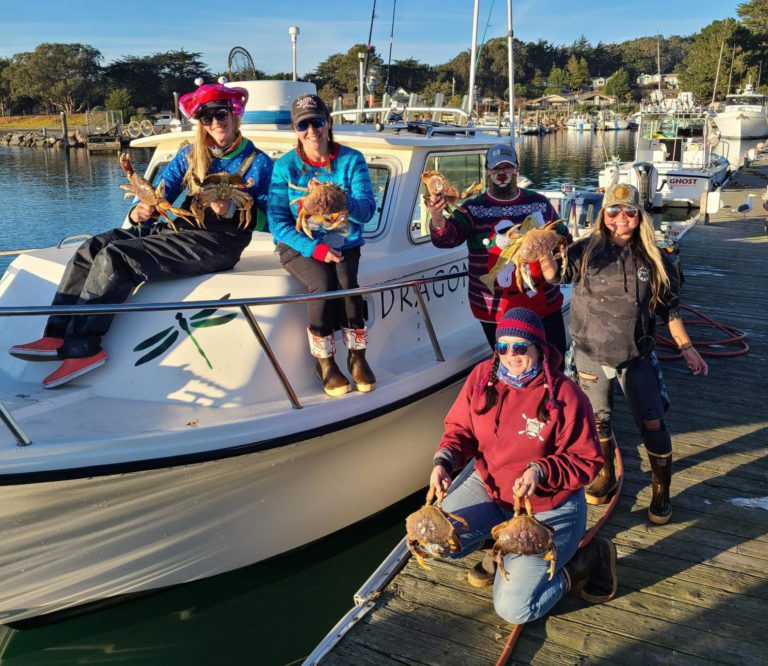 BY JODY McGREGGOR
2020 has been an emotional roller coaster for so many of us. I personally cannot wait to hit that restart button and for 2021 to arrive. My life has always been focused on fishing. I am normally the first person out the door ready to head to the next fishing spot. This rollercoaster of a year has put such a damper on my want and need to get outdoors.
Fellow anglerette Annie Nagel realized that we needed a break from our new reality.  Originally, the challenge was going to be on an all-girls kayak fishing tournament, but "The Covid" shut down her event. She went back to the drawing board and decided to do an online fishing challenge. Scales in my Nails was created.  The fishing challenge was aimed towards getting women out on the water during the month of October. Men could enter but their submissions would only count if they were dressed like a girl. Her secondary goal was to raise money for the Golden State Salmon Association. Tons of submissions from both men (yes, in dresses) and women rolled in. Her idea was a huge success! I couldn't be more thankful for that push to get outside and catch some fish.
Every person who entered the Scales in My Nails Challenge was able to earn raffle tickets based on their submissions. Nagel made the event fun for every angler. You got extra points for wearing pink to support breast cancer awareness, dressing up in a Halloween costume, wearing sponsored gear, and fishing with friends. Great prizes were donated by multiple companies to support the event and the Golden State Salmon Association. One of the grand prizes was a charter donated by captain and owner of Reel Obsession Sportfishing, Tyja Taube. The charter would head out of Bodega Bay in search of rockfish and Dungeness crab.  Four lucky girls' names were pulled. I happened to be one of the lucky ones and I was beyond excited. I have never been Dungeness crab fishing before!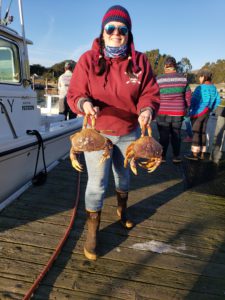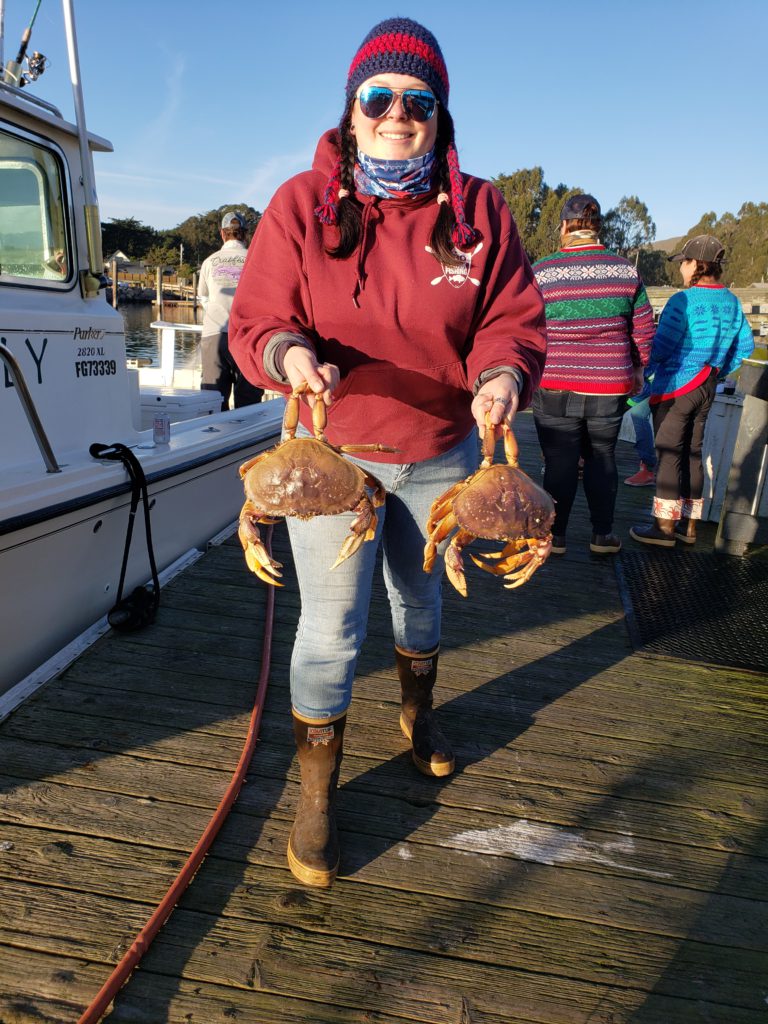 The trip was scheduled for early December but the "Blowdega" weather nickname was a reality. Bodega Bay's weather is truly unpredictable. The winds picked up and the trip was canceled. We gave it another shot before the commercial season was supposed to start and the trip got rescheduled for December 19.  I can't begin to describe how anxious I was watching the marine forecast the whole week. Winds and swell picked up… winds and swell died down…. a small craft advisory was issued and the swell picked up again. Captain Ty knows the Bodega area very well and knew he could find some protected grounds to fish. Friday, I got the call. The trip was a go! I made the almost 5 hour drive to Bodega Bay. What a great little fishing town! A hidden gem.
Saturday morning was finally here! We arrived in Bodega and met up in the sportfishing lot. We boarded the Dragonfly, a 2005 Parker 28-foot Sportcabin with twin Yamaha 225-horsepower engines. It was a cold morning, but the winds were calm and the sunrise beautiful.  Meeting the other girls was such a great experience. Annie Nagel was our deckhand for the day. Helen Sun drove up from Huntington Beach. Helen was my copilot for my 5 hour drive from San Luis Obispo County.  Stephanie Overbay, who frequently fishes the San Francisco area, met us wearing a festive Christmas sweater. Also, Rebecca Molloy joined us from Kelseyville in Lake County. I am so happy that I got to meet this great group of ladies who also love to fish.
We loaded up, poured some mimosas (yes, any girls' fishing trip should to start with mimosas) and headed out to the fishing grounds. Captain Ty maneuvered flawlessly through the swell. The morning turned out to be gorgeous with sherbet skies. The ride out was brisk, but the views were stunning. There is always something about seeing a new coastline from a boat that makes me love my fishing life.
By lunch, we had limited out on rockfish and headed to the crabby lands.  This was my first time fishing for Dungeness. I didn't know what to expect. How many pots did we have to pull? How big were they going to be? Were they crawling and liking the bait?  Annie went right to her deckhand duties. She hooked the buoy line and put the line through the line hauler. Captain Ty did the honors of turning the hauler on and the first pot came up from the 200+ foot depth. I waited patiently to see what it held. CRABS! Jumbo Dungeness crabs! The first pot held 7 jumbo crabs. I never truly knew how big Dungeness could get. I was going to need some bigger dinner plates.  After pulling another handful of pots, we had our limits and headed back to the docks. When we arrived, Captain Ty had a giant cooking pot, boiled water, and sent me home with 10 cooked crabs. The perfect strip.
What a great fun new experience. I can't wait to travel to Bodega Bay again during salmon season. I will never forget the quote I saw at the local coffee shop.