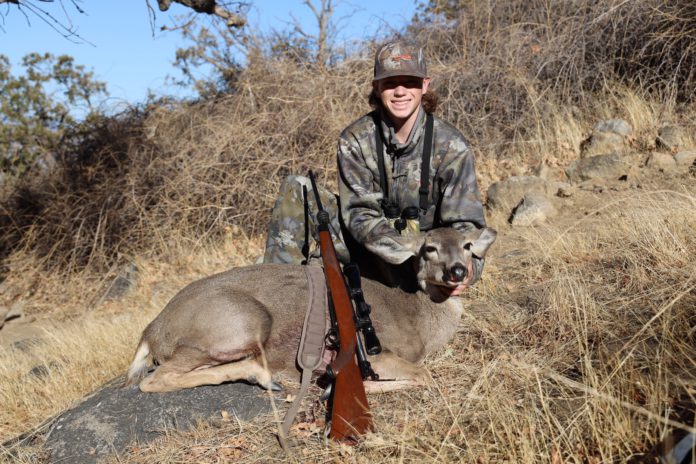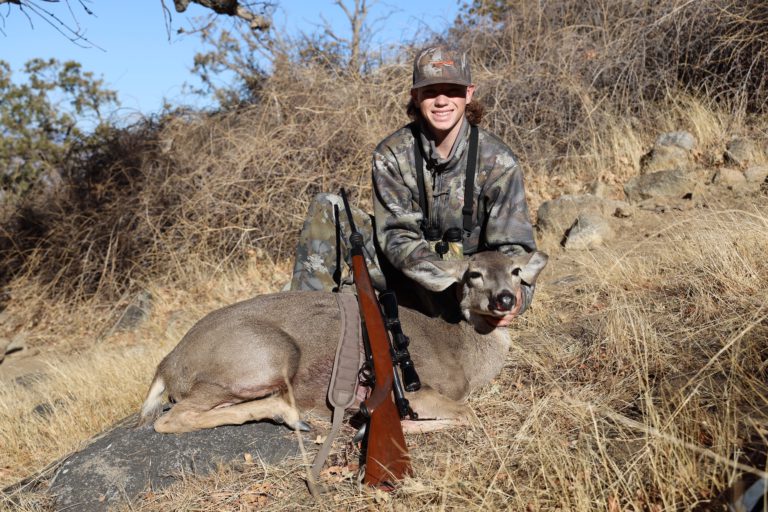 In spite of the COVID-19 pandemic the 17th annual Sharing the Tradition junior antlerless  deer hunt took place on December 5-6, 2020. Masks were worn and social distancing was observed, along with most of the activities taking place outdoors in the California mountains of the 270,000-acre Tejon Ranch.
Five junior hunters were randomly selected from the 300 applications for this year's hunt. In the 17 years of this hunting program, 247 junior hunters have had the unique opportunity to experience a fully-guided one-on-one hunt while staying at this ranch. The Tejon Ranch is located south of Bakersfield in the Tehachapi Mountains.
This year three young men and two young ladies, ages 12 to 16, made up the junior hunter group. All five had never taken a deer before but at the end of the hunt all had harvested an antlerless deer for their family to enjoy in the coming months. This continued the 99+% harvest success rate.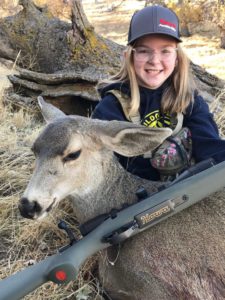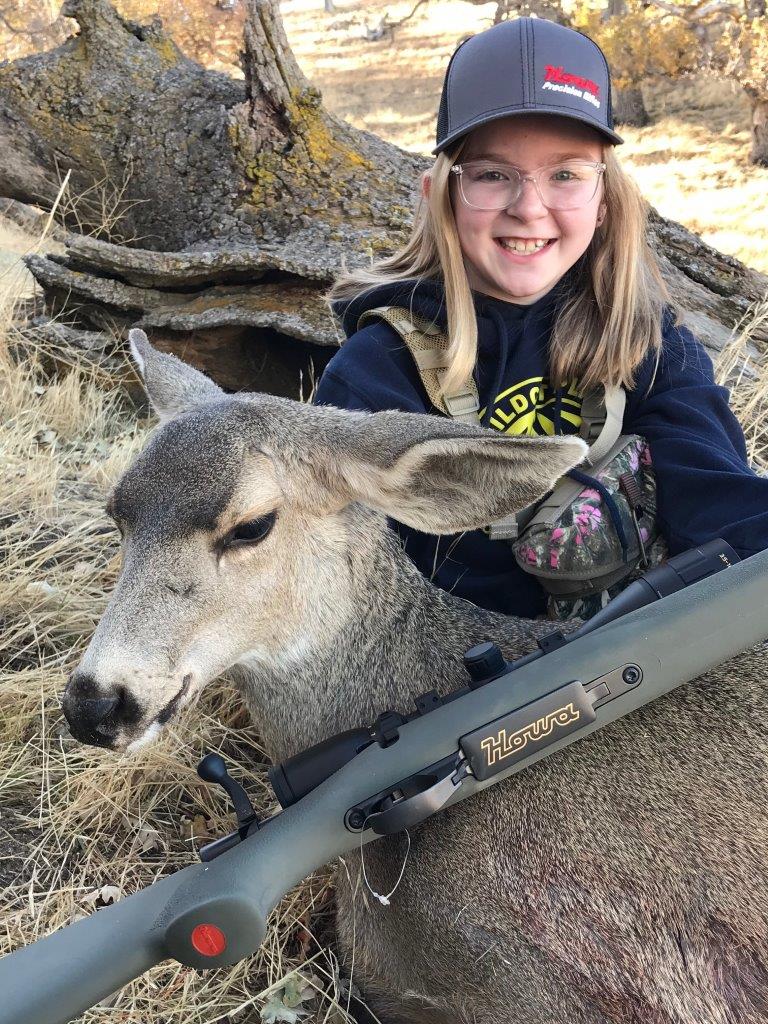 It was extra special for all the juniors when Legacy Sports International, from Reno, Nevada, gave each junior their very own Howa Game Pro rifle in 6.5 Creedmoor with a Nikko Stirling 3.5×10 scope. Each junior will be ready for the field again when they pick up their rifle, along with two boxes of Hornady's  SUPERFORMANCE in 6.5 Creedmoor 120 GR GMX. In addition, Bushnell gave each junior a pair of Engage X 10×42 binoculars.
Along with Legacy Sports International, Turner's Outdoorsman was a co-sponsor. Other sponsors for this year's Sharing the Tradition junior hunt were Howa, Hornady,  Bushnell, Girls with Guns, and the Tejon Ranch.
This was more than just a hunt for the juniors and their accompanying adults. They, like the other juniors in the past, had the opportunity to see the vast variety of wildlife and varied habitats on the ranch. Just some of the animals that juniors have seen at Tejon Ranch are the Rocky Mountain elk, deer, wild pigs, pronghorn antelope, bear, mountain lions, bobcats, coyotes, turkeys, squirrels, golden eagles, bald eagles, condors and quail. There's undoubtedly more.
Sharing the tradition of hunting continues to be the most important part of this program for everyone involved.
Hunt coordinator, Jerry Springer, is looking forward to the 2021 event and hopefully the pandemic will be behind us. If you have a junior hunter that is interested in applying for next year email Jerry@westernhunter.com starting in July of 2021.