In recent years, tackle storage leader Plano has strode boldly into the kayak fishing sphere. Their most intriguing product has to be the V-Crate Tackle System, for its bold look and impressive size designed to fit in a fishing kayak's stern tankwell.
Such a product is designed for skinny saltwater such as flats and sweet water of all manner. So it was that WON specially chose field tester Adam Huskey, a bay and bass fisherman, to put the V-Crate through its paces on his Native Slayer Propel 13. Here's what the veteran kayak angler has to say:
For starters, Huskey loves the self-contained, grab-n-go aspect of the V-Crate. He packs it the night before, then it's ready to roll. "Everything I need is in the box," he says. "There's nothing else to do to the kayak to get it ready. It's sped up rigging quite a bit."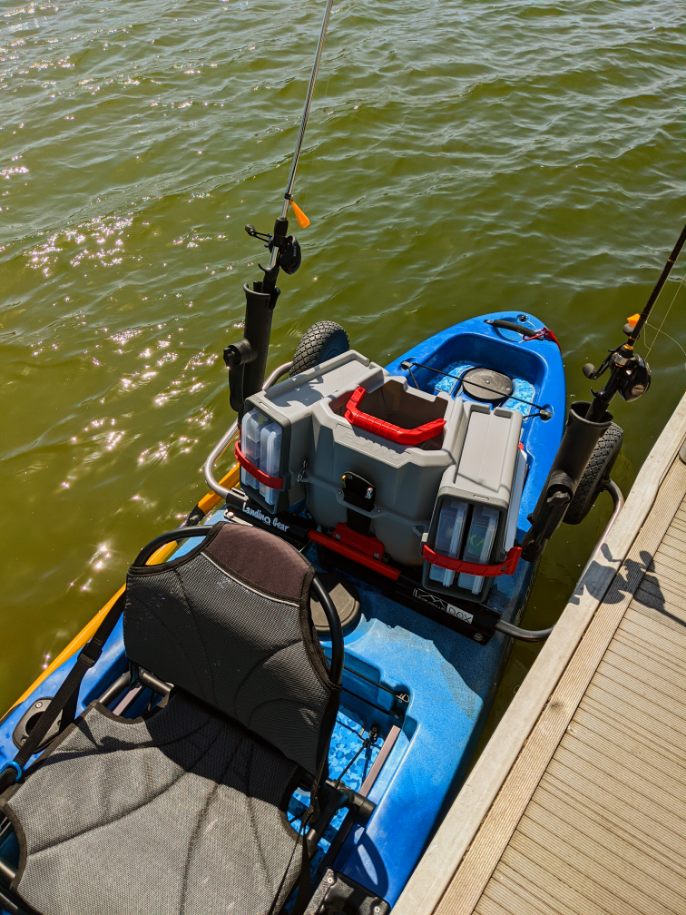 The V-Crate is easy to install, and although accessing the 3700 tackle flats takes a backwards reach, it's easy. "The latches are perfect, not too tight," he says.
The V-Crate cleverly includes a length of rail system on each side. At first, Huskey was skeptical, but then he mounted rod holders on each one and was delighted by how well they work.
On top of each side of the box there's space for storage of odds and ends. Huskey says at first he couldn't imagine using them, but in practice found they are a great place for "used" lures.
Huskey is thrilled with the V-Crate, but he says it could be improved. For one, the included 3700 tackle flats would be better if they were the waterproof style. "I'm going to have to upgrade them," he says. "In the kayaking world they get full of water. I would have paid extra for them."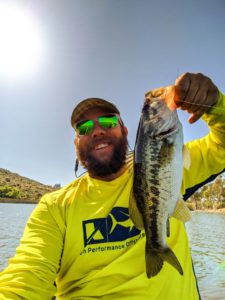 There's a dry storage area in the V-Crate. It's best accessed before you get on the water. Huskey found it impossible to use once he'd launched his kayak. "I'd love to throw my jacket in there, maybe my wallet," he says.
That's not much of a criticism. "I absolutely love the V-Crate, it's fantastic," he says.