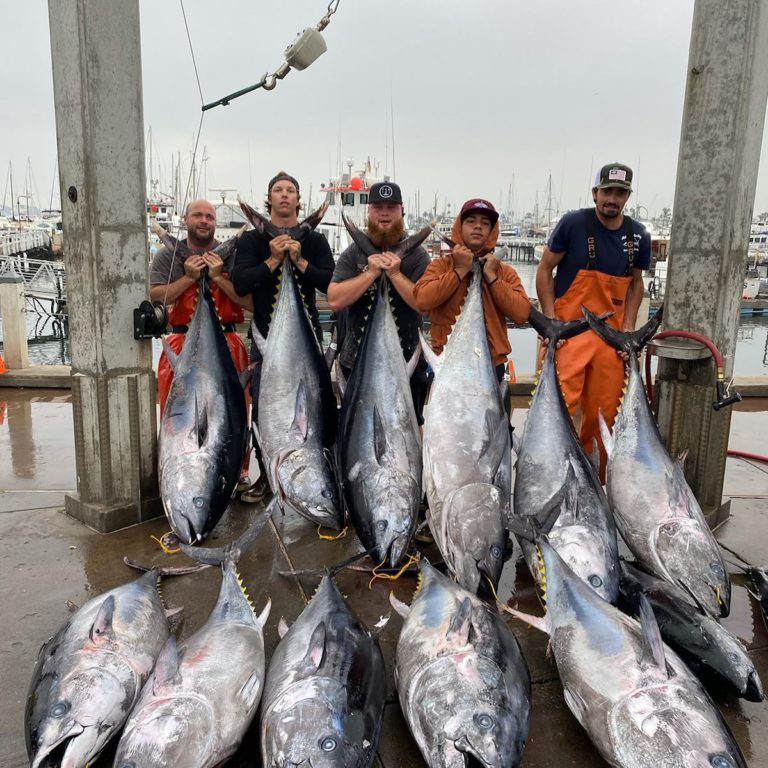 BY MERIT McCREA
SAN DIEGO — Through the week's thunder and lightning, calm seas persisted. On the outer banks bluefin were the target, again including huge fish beyond catchable grade. For the full-day boats, the islands were out, kelp paddies were in. At press time the weekend brought some breeze but the fleet was battening down the hatches for what would come.
The windy forecast prompted CCA-CAL ED Wayne Kotow to pull the plug on the SoCal Charter Challenge, slated to fish Monday the 11th.
What outer bank anglers saw was consistent fishing on the top of the Tanner for bluefin from 20 to 60 pounds during daylight hours. Just off the edges, the jumbos roamed.
Fishing the flyer from a kite drew some epic strikes and huge catches, bluefin over the 200-pound mark. Then after dark came shots at these bigger grade fish on the knife jigs.
Of 19 tuna aboard the Pacific Dawn, there were 4 from 130 to 250 pounds, and the Condor posted 4 more bigs, from 150 to 200.
The Grande added 4 over 100 to their 12-fish haul, including one over 200.
Long rangers like the American Angler also spent some time on the banks. They put 5 over 200 pounds on deck, including Austin Lambert's 228, Dan Spiegel's 214 and a 201 for Richard Johnson, the fish of a lifetime.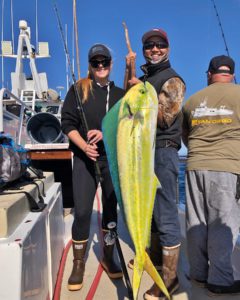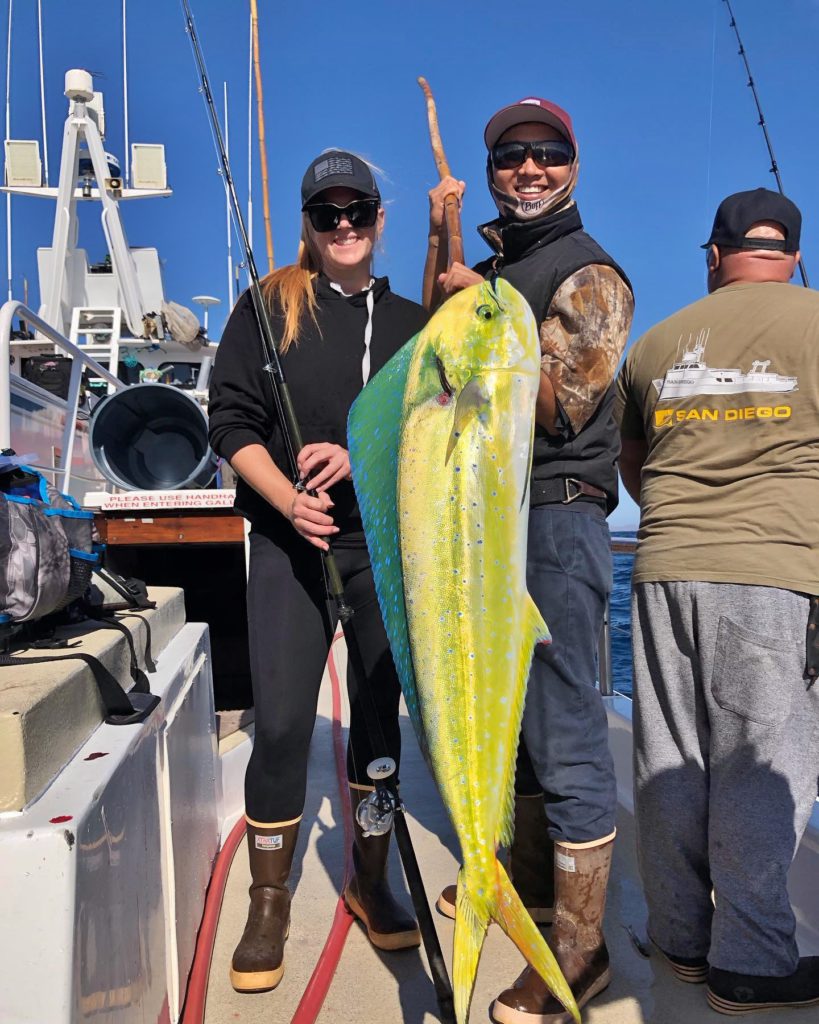 Closer to home and just over the border, full-day trips fished kelps and found limit-style dorado fishing on tap.
For some, the day's magic kelp held swarms of yellowtail instead. Sunday the San Diego reported 34 anglers tackled 146 forks and also landed 2 bluefin tuna.
The Daiwa Pacific had limits for 20 or 100 tails, same as the Mission Belle. Malihini had 60 for 32 anglers Saturday. The Legend posted limits of both yellowtail (145) and dorado (58) for 29 anglers.
No less than 11 other full-day and overnight trips limited on dorado. The Aztec had 74 bluefin on their 2.5-day early in the week.
The hot set-up for the kelp paddy fishing was reported as 25- to 30-pound tackle with a short fluorocarbon leader and a no. 2 live bait hook for fishing fly-lined sardines.
Local fishing was almost exclusively bottom oriented. Up in Oceanside, they posted some solid catches of rockfish – limits on their 3/4-day runs and half limits on half-day.
Saturday the Chubasco II carried 19 anglers, who bagged 190 rockfish, 41 whitefish, a sand bass and 9 sheephead.
While this week will have brought some strong westerly winds though the Bight, at press time the forecast had it backing off Thursday and turning mild northeast Friday, with a good weekend forecast.