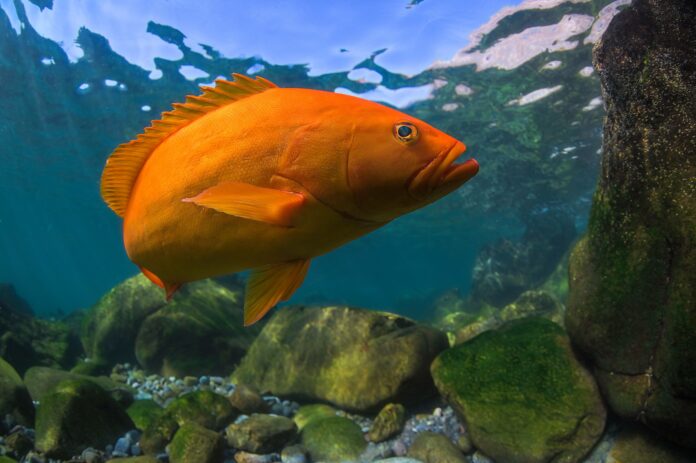 Recently, an AFTCO crew consisting of Capt. Ben Florentino, Capt. Gerry Mahieu, Randy Spizer and Vinh Hoang took a rare break from their busy routines to head south of the border to beautiful Baja California and the majestic Sea of Cortez in search of the hard-fighting leopard grouper, known locally as the "cabrilla."
The late fall and winter months generally mark the off-season for seasoned guides and avid anglers like the aforementioned crew, spotting the trip in the perfect time frame to switch gears and make the excursion to the Sea of Cortez.
For those in the know, the allure of Baja is something that many anglers hold near and dear to their heart. Once referred to as, "The World's Aquarium" by Jacque Cousteau, the Sea of Cortez is an expansive and burgeoning fishery that is as unique and diverse as any in the world, providing a vast array of exploratory opportunities and no shortage of options for targeting a wide variety of gamefish species.
As noted, this trip's particular target species was the leopard grouper. Known for their violent strikes and headshakes, brute force and relentless fight amid landscapes of unforgiving rocky structure, the cabrilla is undoubtedly a worthy adversary for any angler. Considering their willingness to smash artificial baits and provide excellent table fare, this gamefish was an easy choice to target for the AFTCO crew.
"This was my first Cortez trip for leopard grouper," said Hoang, "and man, are they violently explosive, like a calico bass on steroids. Button down your drag, hold on tight and reel as hard as possible. The dopamine and adrenaline dump is such a rush. They just fight so hard but they can be gentle giants when landing them. They are a beautiful creature with unique patterns and plenty of attitude."
"The Sea of Cortez is such a beautiful atmosphere, paradise in my eyes," Hoang added. "Nice locals, great food and some of the coolest backdrops of the surrounding islands. Definitely a bucket list trip."
Full photo gallery