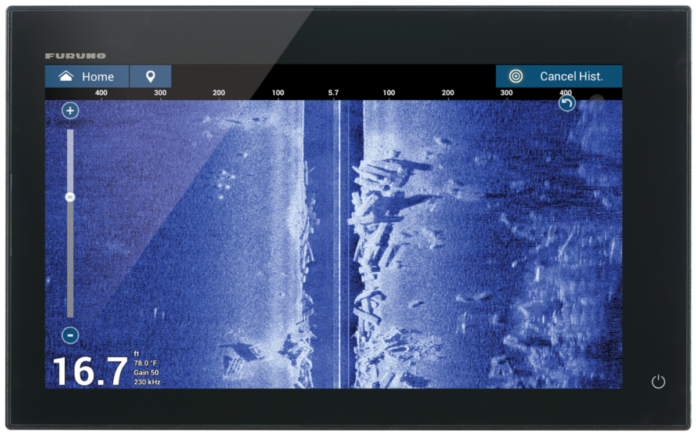 Camas, WA – During the 2023 Miami International Boat Show, Furuno was awarded the Best Elex award for "Most Innovative for Fishing" with their incredible CHIRP Side-Scan for NavNet TZtouch3.
Furuno's unique approach to CHIRP Side-Scan provides offshore fishermen a 750' view of fish to both port and starboard, and gives boaters of all stripes an easy way to see hazardous structure around them for safer navigation.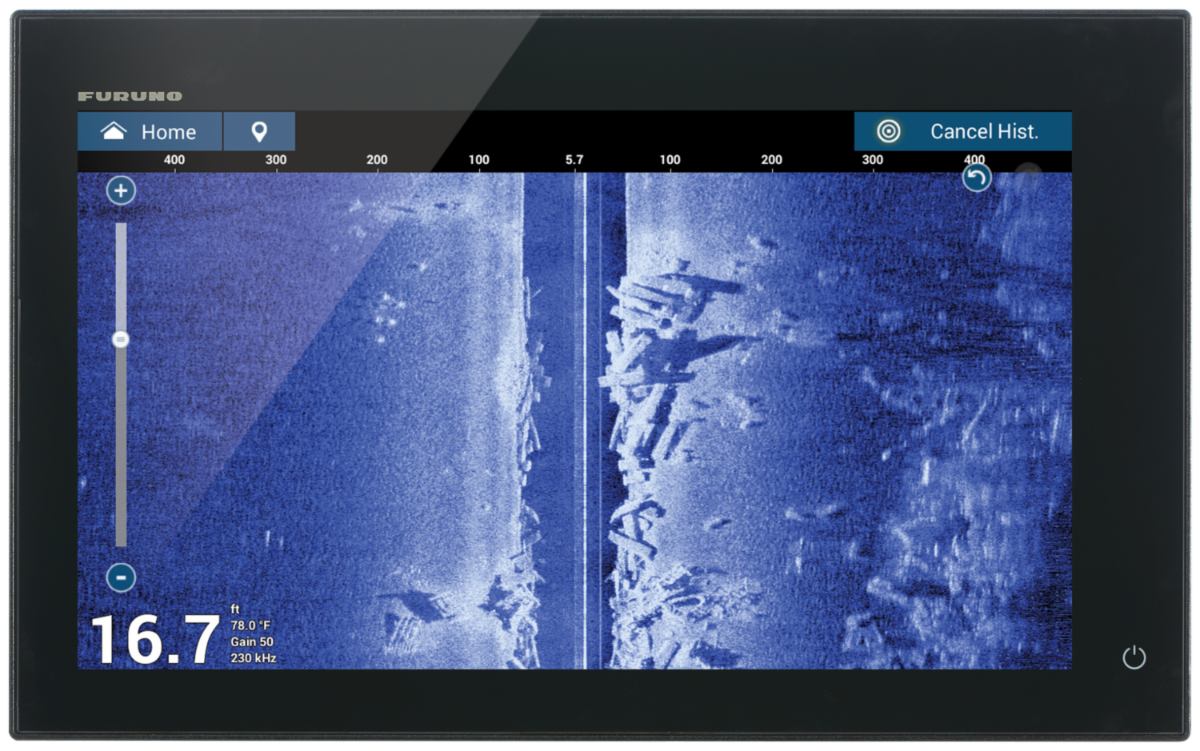 "Low-frequency side-scan sonar opens this more-traditional freshwater and inshore-­saltwater product category to offshore fishermen, enabling them to spot fish hundreds of feet away," said Randy Vance, editor-at-large for the Bonnier Fishing and Marine Group that includes Boating, Yachting, Cruising World and Salt Water Sportsman magazines.
Operating at a lower frequency, Furuno's CHIRP Side-Scan sees farther than the competition, allowing boaters to see echoes from fish targets, reefs, crab pots, and other bottom structure in extreme detail.
Not just a safety feature, Furuno's CHIRP Side-Scan gives fishermen a detailed view of structure that may hold fish as well as the presence of fish targets around that structure. CHIRP Side-Scan is not limited to a specific type or size of boat. This is a perfect solution whether you want to enhance your fishing methods or are just looking for uncharted obstructions to avoid the risk of grounding in shallow areas while cruising.
CHIRP Side-Scan for NavNet TZtouch3 requires only an appropriate transducer and a free software update that includes other notable features, including Furuno's unique Fish-It & Drift-It feature that allows fishermen to create a temporary 'Fish-It Waypoint' around promising targets or bottom structure.
Check out this video to see some of these new features in action, or learn more about NavNet TZtouch3 with CHIRP Side-Scan on their websites at www.FurunoUSA.com or www.NavNet.com