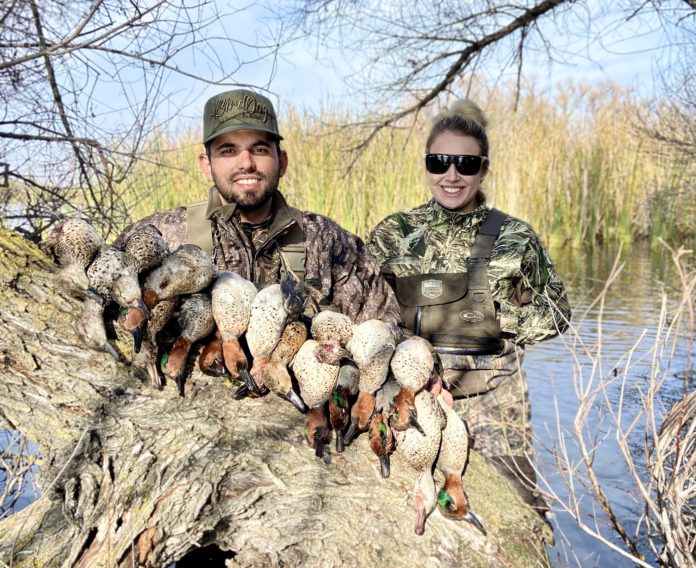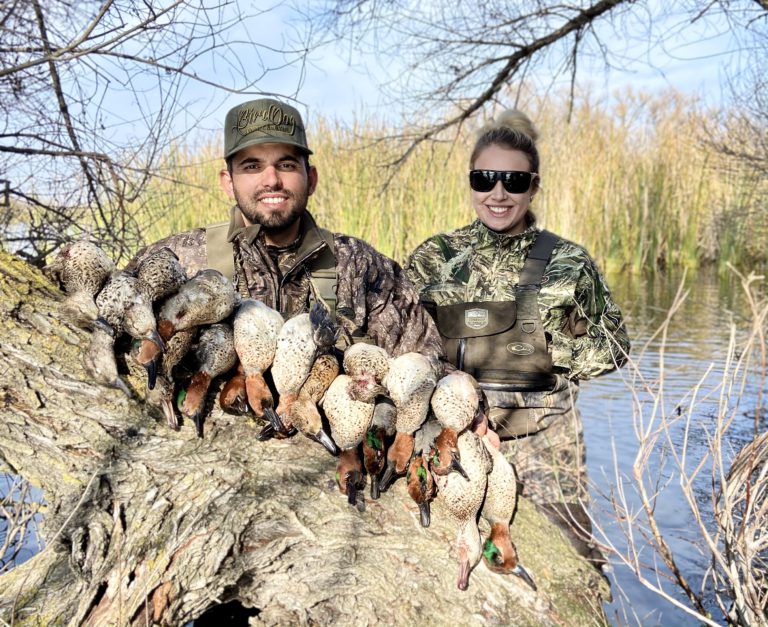 Duck counts tumble downward
 BY JIM NIEMIEC
RIVERSIDE – Duck hunting slowed way down this past week at refuges and duck clubs in this southern portion of the Pacific flyway. Traditionally, the best hunting of the season kicks off in late December, but for some reason flights of new birds are not making a timely arrival despite cold temps and some storms up in the Pacific northwest and across to the Great Basin. Some of the lowest per-gun averages of the season were posted on comp counts this past week.
Hopefully more ducks will have arrived on last week's full moon and maybe there could be some ducks (teal) moving north out of Mexico showing up to make for better waterfowl hunting.
Wister Wildlife Refuge – Shot for nearly a 2-bird average on Wednesday and Saturday with the top birds killed being most all of the puddle duck species topped by a count of 99 shovelers on Saturday. Hunting pressure over the holiday period was heavy, except for Sunday. No geese were reported shot this past week. This popular refuge shoots on Wednesday, Saturday and Sunday. For more details on hunting Wister Unit call the DFW on site office at (760) 359-0577.
Sonny Bono Salton Sea National Wildlife Refuge – The Wednesday shoot at the Union Tract produced 19 white geese and there were an additional 19 ducks harvested. For Saturday only one goose was killed, but there were 22 ducks accounted for. The Sunday hunt was terrible. For more information on hunting this national refuge, which is managed by the Wister staff, call (760) 359-0577.
Finney-Ramer Unit – No report filed. Finney-Ramer is part of the Imperial Wildlife Area, located on the south end of the Salton Sea, is open to hunters 7 days a week under a self-registration and self-reporting system. For more details on this refuge, which is also managed by the Wister Unit, call (760) 359-0577.
San Jacinto Wildlife Area including Mystic Lake – Hunting was very slow this past week with less than a 1-bird per gun average reported on comp counts. Top ducks harvested were gadwall, teal, ruddy ducks and shovelers, but no geese were taken. Shoot days are Wednesday and Saturday and draw time is 3 a.m. For information contact the wildlife office at (951) 928-0580.
Lake Perris – No word on when this lake will begin shooting ducks again. San Jacinto Wildlife Area manages this hunting/fishing lake.
Prado Basin – Even though there is now water backed up behind Prado Dam hunting was very slow on all shoot days this past week for the three clubs in the basin. Big puddle ducks were bagged along with green winged teal. The average game strap held only a couple of ducks. If water is held back behind the dam, the basin could attract more migrating ducks and improve the harvest of divers.
Lake Henshaw (My Country Club) – No report this week. Reservations are a must and there will be a daily drawing for blind sites. For more information call (760) 782-3501.
San Diego City Reservoirs – Hunting has been just fair for Barrett Lake with a mix of puddle ducks and big divers. The average kill per gun has been between 1 to 3 birds.
Kern National Wildlife Refuge – This refuge shot for just over a 2-bird-per-gun average for both shoot days last week. Top ducks harvested were green wing teal, gadwall and shovelers, but there were also 39 redhead diving ducks killed. A few hunters lucked out on white fronted geese with 4 bagged each shoot day. For additional information on hunting Kern call (661) 725-2767, or for the hunter information hotline call (661) 725-6504, which is updated after each shoot day. A website is also available to access hunt results and other information about this popular southern San Joaquin Valley hunting refuge.
Cibola/Lower Colorado River – No reports were sent from Palo Verde Wildlife Preserve, Cibola Sportsman's Club or Cibola National Wildlife Refuge this week. For information on booking a couple of days in a goose blind while staying in a South Ranch cabin call the Cibola Sportsman's Club at (702) 355-8784 or email them at hunt4geese@yahoo.com. Contact the Cibola National Wildlife Refuge at (928) 857-3253 for shoot days and draw information on the Farm Fields and open hunting on the Island Unit.