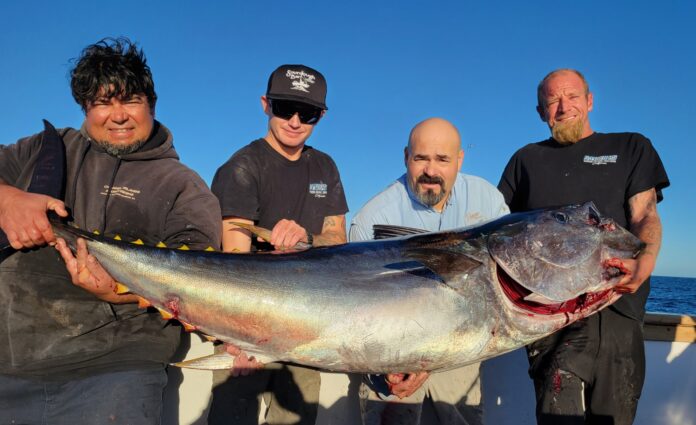 WON-sponsored charter departs Sunday evening, Nov. 6, still a few spots available
BY BLAKE WARREN
WON Staff Writer
OXNARD – An already-fishy boat may have just gotten even a tad bit fishier. Captain Mike Nickerson recently joined the Ranger 85 team as its newest skipper, having previously served in a similar role aboard the Pacific Dawn. After a 19-year run on the Dawn – the first 15 as a deckhand before stepping up to run the boat for the last four years – Nickerson will now team with owner/operator Capt. Jake Hensley to skipper the Ranger 85 for the 2023 season. 
The well-reputed 85-foot sportfisher splits its fishing season each year between Channel Islands Sportfishing in Oxnard and H&M Landing in San Diego, and just concluded this year's run out of Point Loma in fine style, having just whacked boat limits of yellowfin tuna for 25 anglers on a 3.5-day trip while adding 17 bruiser bluefin ranging from 100 to 237 pounds for good measure.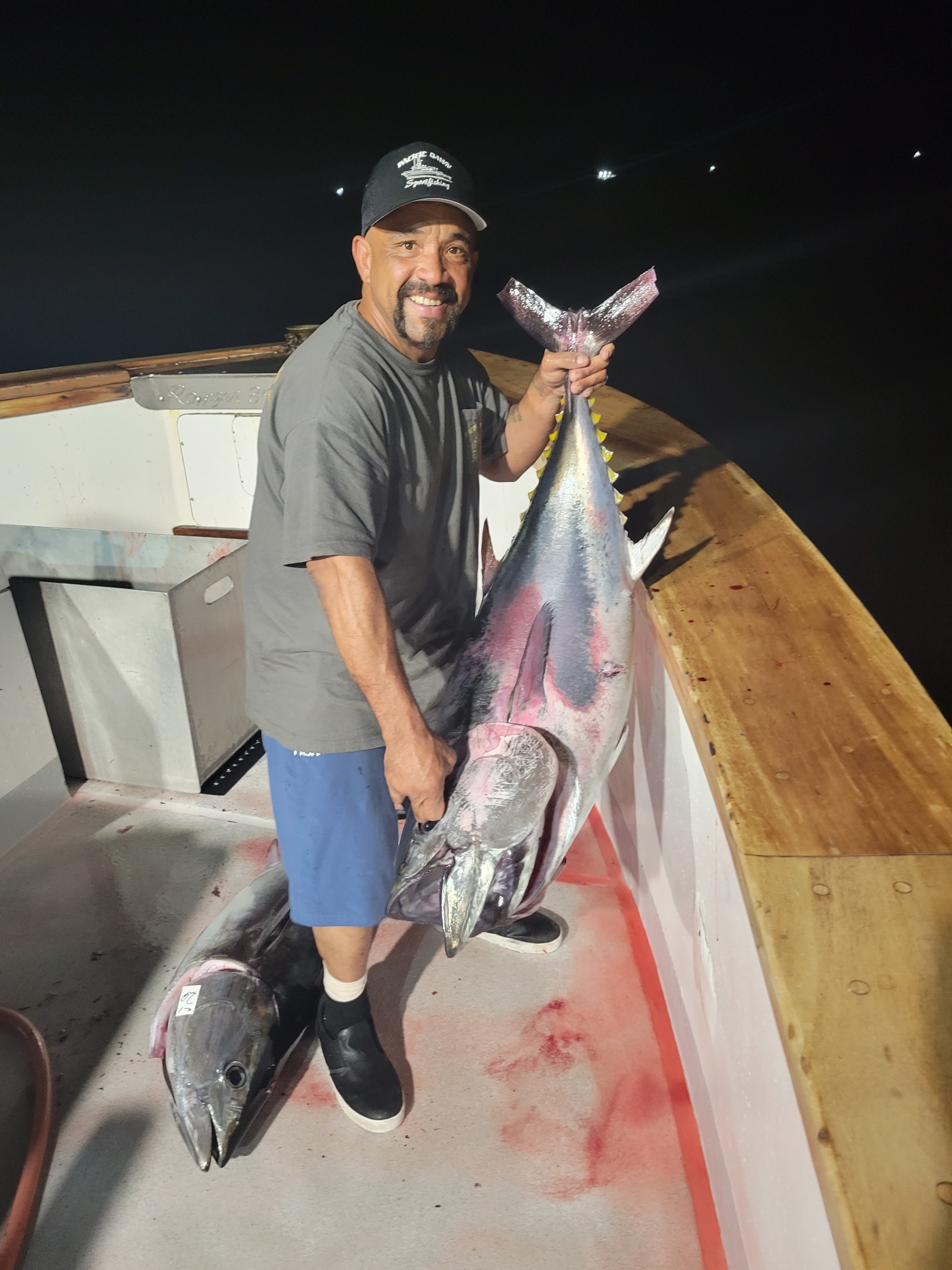 "That was our last trip in San Diego for the year, but it was definitely an epic one and a great way to end the season down there," Nickerson told Western Outdoor News. "Fishing for both (yellowfin and bluefin) is still pretty darn good. We are now heading up to Oxnard with three more trips left on the books, and that will end the fishing season for us.
"I'm super excited to be joining the Ranger 85 family," he continued. "Me and Jake work really well together, the crew is awesome and it's a really fun environment to be around. I'm really looking forward to a full season on the boat next year and even doing some whale watching, something I've never done before. Just excited to be joining such a great team and really looking forward to what's to come."
One of those three remaining trips on the books for the Ranger 85 that Nickerson mentioned is among the last couple of WON charters of the year, a late-fall 2-day freelance trip out of CISCO's targeting the best available bite, likely a bag-filling rockfish bonanza with some opportunities for exotics. There are still a few spots available for the trip, which departs at 9 p.m. on Sunday, Nov. 6 and returns at 6 p.m. on Nov. 8. 
Each angler aboard will receive a free WON supply pack with a $100 HUK gift card going to the trip's jackpot winner. While the boat's newest captain won't be running the boat for the trip as he's taking a well-earned break in the Eastern Sierra, Capt. Hensley is all but sure to put this charter's anglers on the solid and steady fishing and overall numbers the sportfisher's customers are accustomed to.
The trip is $500 pp including meals and offers a great opportunity to fill the freezer before the off-season. To sign up for the trip visit WONews.com and click on the 'Charters' tab or call WON's Landon Thomas at (949) 366-0726.