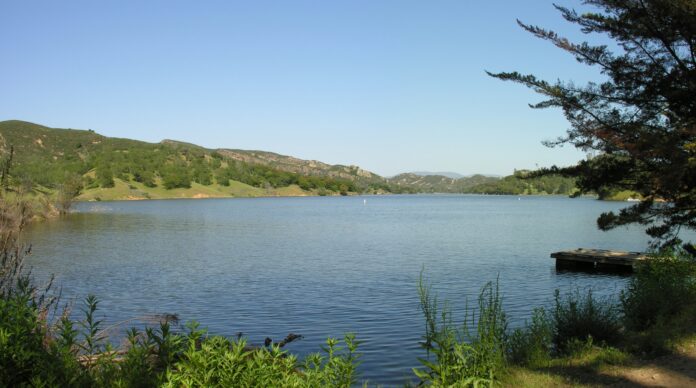 BY BLAKE WARREN
WON Staff Writer
SANTA MARGARITA – Things are cooling down in the Central Coast region heading into November, but the fishing at Santa Margarita Lake remains fairly warm for a mix bass, catfish and panfish. The bass bite has picked up some after an early-fall lull, while bluegill and redear remain on a steady chew. Occasional catfish into the double digits are also adding to the counts.
It was one such whiskerfish which would stand as the catch of the week at Santa Margarita. Lake regular Chuck Morris was just starting to pack up his gear on the boat after filling his stringer with bluegill – he just set the new lake record for the species with a 2.75-pound specimen two months back – when his last line in the water was suddenly bit and his rod tip dancing in the water. Fishing 4-pound panfish gear, he knew right away this wasn't another bluegill and a battle ensued.
"Good thing it was in my rod holder otherwise it would have gotten snatched right into the lake," Morris told WON. "Because I had such light line I had to be super patient and really take my time with this fish. It didn't seem like that long at the time, but finally after two and a half hours it ended up being a big catfish pushing 24 pounds! One guy fishing next to me said he would have cut the line a long time ago." After weighing and photographing the fish, Morris released it at the dock.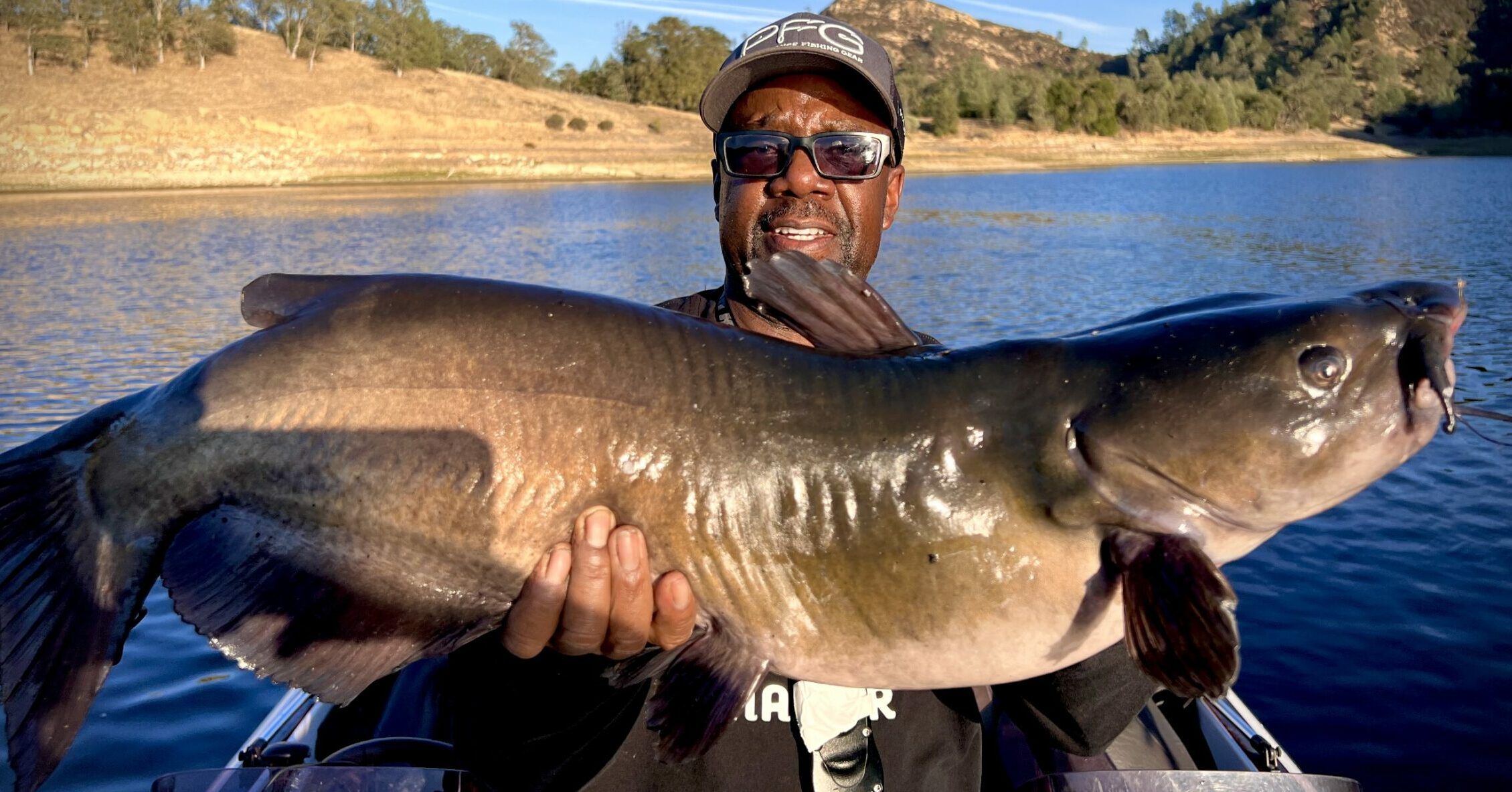 As for the panfish bite, good numbers of redear and bluegill are fattening up ahead of winter and are biting well in the 8- to 15-foot depths. Mealworms rigged on crappie jigheads or on small dropper loop setups are the ticket to stringering up some slabs, of which there are some nice ones going 2-plus pounds in the mix. Bass have been a bit of a junk fishing game in recent weeks, hitting a little bit of everything.
A jig bite is starting to wake up and there's been some attention on cranks, spinnerbaits, chatterbaits and underspins, particularly when there's a bit of wind on the water. Otherwise it's been drop-shot or Neko-rigged worms getting it done – no real standouts recently but steady numbers of healthy 1- to 3-pound largemouth with an occasional 5 to 6 pounder.