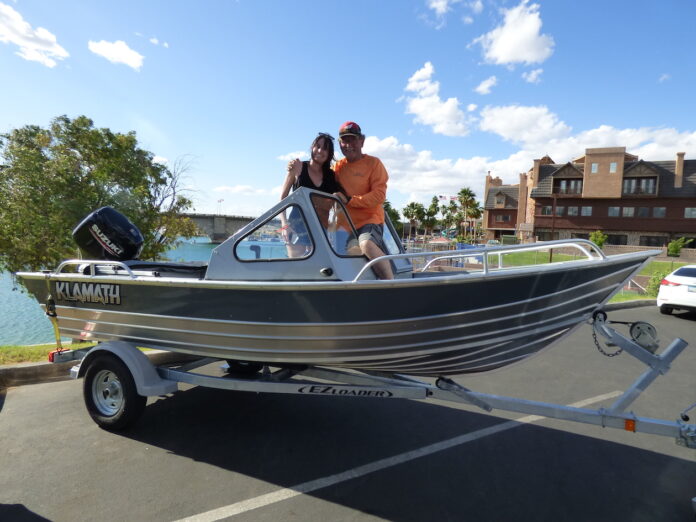 These Klamath/Suzuki boat-and-motor packages show up all over western waters
BY MIKE STEVENS
LAKE HAVASU CITY – Just about every type of boat imaginable is represented at WON Striper Derby at Lake Havasu: bass boats, center consoles, pontoons, speed boats, "walleye boats" and on down to things that look like they barely float. Every one of those has been in the winner's circle at some point over the years, and it's that any-boat, every-angler characteristic that makes Striper Derby unique.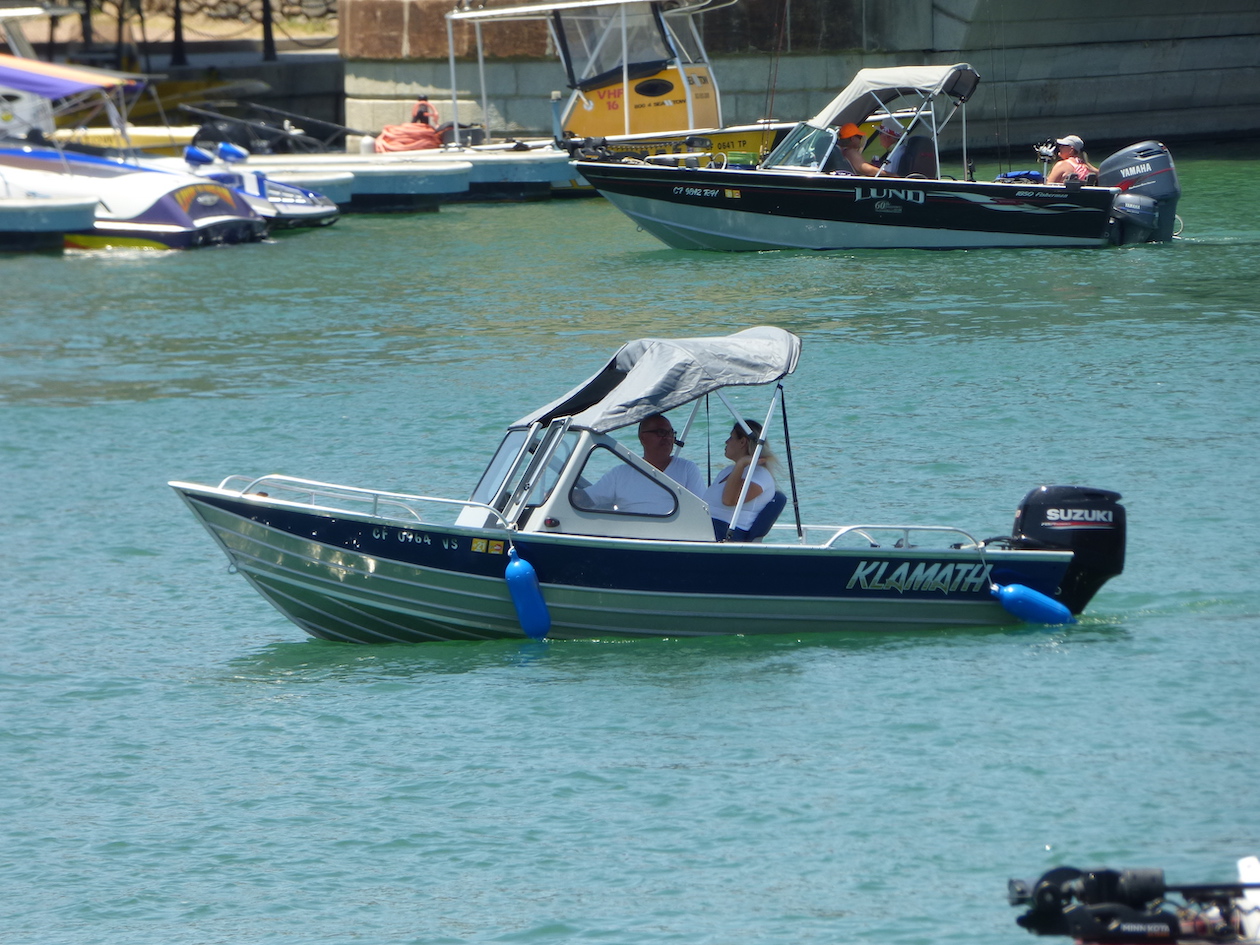 That also means the prize boat awarded in the grand raffle has to be a versatile workhorse allowing limitless personalization so the winner can make it his or her own, and that is absolutely nailed with the Klamath 16 EXW paired with a 40 hp Suzuki outboard that will go home with a lucky angler fishing the 2023 event (May 5-7).
"I have taken that boat to the Sierra, Southern Oregon, Lake Skinner, Diamond Valley Lake and Willow Beach in Arizona," said Monty Walker who had his number called in the 2021 grand raffle. "It is a great boat for towing and easy to launch with one person. We have a 21-foot center console, but we find ourselves using this boat a lot. It's great all around for fishing and exploring."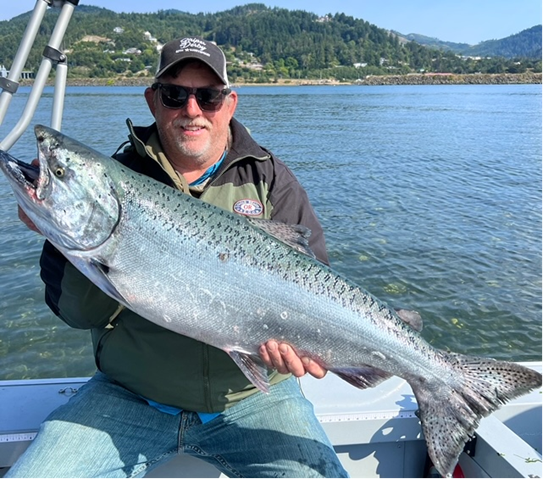 Alfonso Rodriguez and Lizette Blanco won the Klamath/Suzuki in the 2020 grand raffle, and they came back and fished it in the 2021 Striper Derby after a year of dropping it into Lake Elsinore, their home lake.
The Klamath 16 EXW is truly a blank canvas and a wide-open platform for customization, and its Suzuki outboard is top-notch in terms of efficiency and reliability. Those were just a couple examples of former winners having a great time with the rig following the derby, but over the years tournament organizers have heard stories of the Striper Derby prize boat putting in work anywhere from Crowley Lake to local reservoirs to the Colorado River and in saltwater in bays, harbors and the local kelp beds.
There's no question that any angler will have a great time for years in the Klamath/Suzuki prize boat from Striper Derby. The only real question is, how cool can he or she go about specifically customizing it for their needs and making it their own.                                                                                                                                                    Visit KlamathBoats.com and SuzukiMarine.com, and for more information on the 2023 WON Lake Havasu Striper Derby, visit WONews.com and find it under the TOURNAMENTS tab.