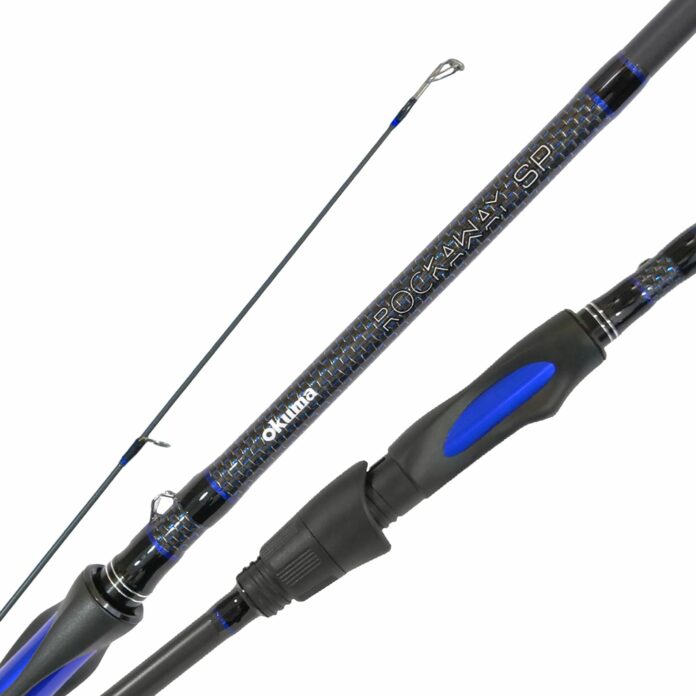 ONTARIO, CALIFORNIA. The Okuma Rockaway Surf Rods have been a staple in the Okuma surf lineup for a couple of seasons. This year the Rockaway SP Surf Rods will compliment the series nicely by adding light weight surf perch actions into the mix.
The new Rockaway SP Surf Rods are designed specifically for the SoCal surf perch fisherman. Obviously these can be used anywhere an angler would like, but these rods are dialed in for what these anglers are looking for. The lightweight and responsive 24/30-ton carbon rod blanks are sensitive, with enough backbone to really set the hook on the predators roaming the surf.
"Our SoCal surf perch fishery has really taken off," states John Bretza, Product Development Manager. "We wanted to really dive in and refine rods specifically for this type of fishing. These fish are not big, but a heck of a lot of fun."
There are a total of four models in the series; 862ML, 862M, 1002M+, and 1102M+. Essentially an 8'6" in medium and medium light, a 10" medium + and 11" medium +. The components on the Rockaway SP rods are well thought out and the rods are designed with a 50/50 tip over butt ferrule connection, giving it a solid feel.
They feature SeaGuide XQ series 316-stainless steel deep press guide frames that are designed to protect the inserts from the rough elements of surf fishing. The inserts themselves are Zirconium for both braided and monofilament lines.
The Rockaway SP also has a SeaGuide stainless steel hook keeper as well as a minimalized EVA split grip configuration to bring down the weight and keep you casting all day up and down the beach.
The Rockaway SP Surf Rods are available from $114 and are backed by a 1-year limited warranty. For more information, please visit www.okumafishingusa.com