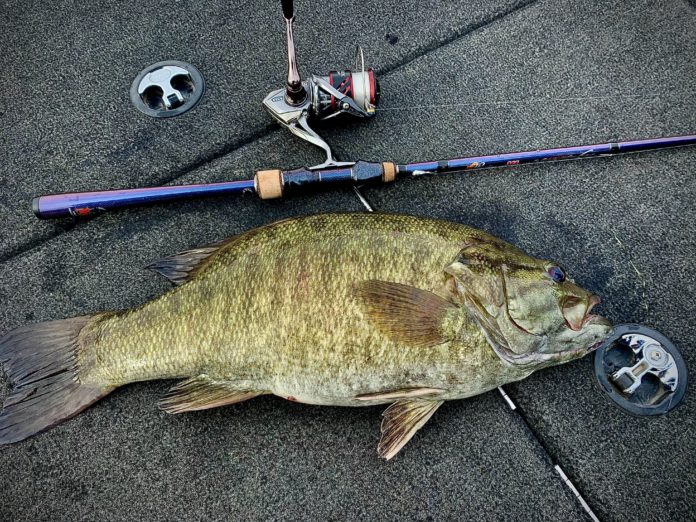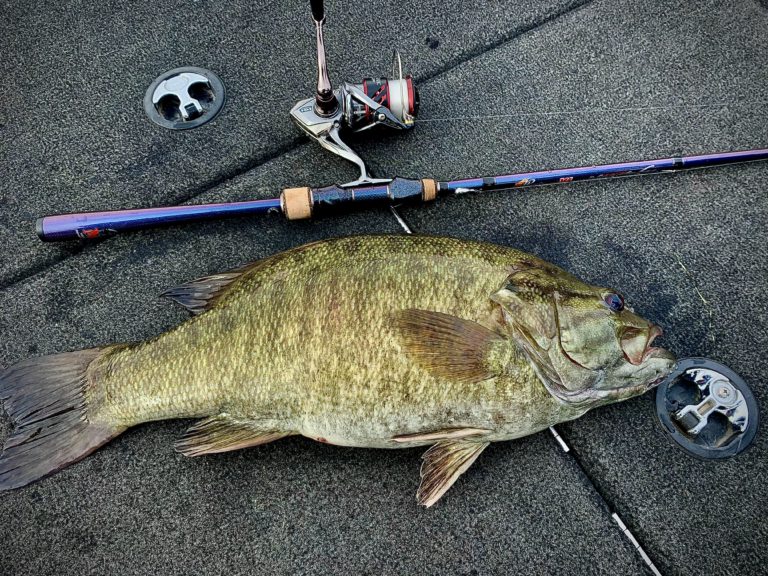 BY MIKE STEVENS
Double-digit striper caught out of Willow Beach
BULLHEAD CITY, ARIZ. – Fishing overall at Lake Mohave has been extremely variable over the last couple months due to weather and boating conditions or otherwise, but if any one species has weathered the storm and cooperated with anglers the whole time, it's been smallmouth bass. Back in December, a story appeared in Western Outdoor News about an angler who caught a Lake Mohave smallmouth that threatened the state record, and he recently connected with WON again after another outstanding day targeting bronzebacks on a body of water he really seems to have dialed.
"The conditions were perfect, but it was a little overcast so it made seeing the fish a little tougher," said Gunnar Stanton who was competing in a Nevada B.A.S.S. Nation state qualifier event on Lake Mohave. "I made a long run down south because I figured the water temp would be warmer down there and the fish would likely be on beds. I saw a lot of empty beds early, but my morning was super slow, I didn't catch my first keeper until about 8:30 or 9."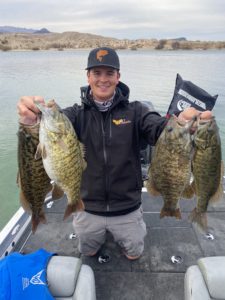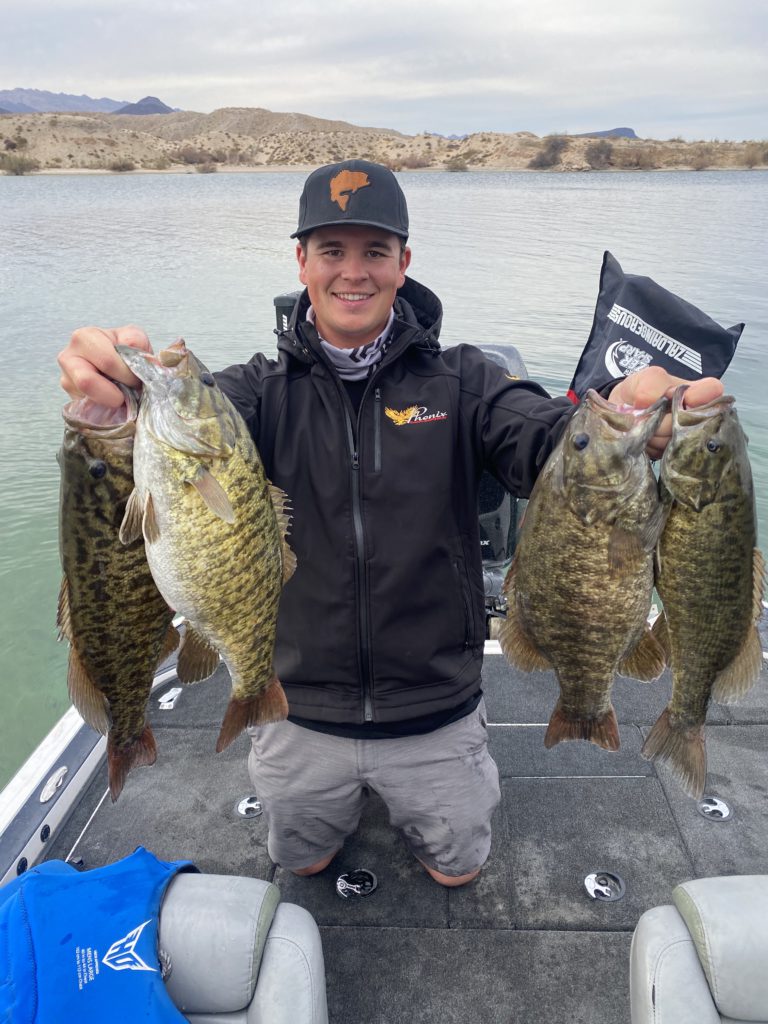 Another interesting element to this story is the fact that there wasn't enough co-anglers to team up with each pro angler, so Stanton was flying solo in the tournament which, among other things, didn't
make landing fish any easier. "The couple fish I saw on beds were very skittish, so I didn't really waste my time on them," he told WON. "The one fish that was locked on the bed was a 6.83-pound smallie I caught which ended up being the big fish of the tournament. As the water started to warm up, the fish got a lot more active, and I started fishing spawning areas with easy access to deep water. I knew fish would be cruising around up shallow looking to spawn, so I bounced around to a bunch of different spots knowing I'd run into a group of them eventually."
He went on to describe a bite that really took off at around 10 a.m. and he "loaded the boat quick." He had 24 pounds in the livewell by 12:30 p.m., and he would ultimately leave the southern part of the lake when wind started to pick up so he could avoid a rough ride back.
"I didn't get a ton of bites, but the ones I did get were big," said Stanton. "The fish were skittish, so I stuck to typical finesse presentations."
He ultimately took the win with a 24.53-pound bag that was anchored by that 6.38-pound smallie. Stanton told WON he was fishing from the dam up to the coves just above Katherine Landing. He did the damage with a 7-foot, 2-inch medium Phenix M1 rod and caught the bulk of his fish on Neko-rigged Senkos in various colors, and he found some more biters on drop-shotted Roboworms.
To read the story about the big smallie he caught in December that almost broke the record, visit wonews.com/big-smallmouth-almost-lake-mohave-record/ (or just search his name at WONews.com and it will come up).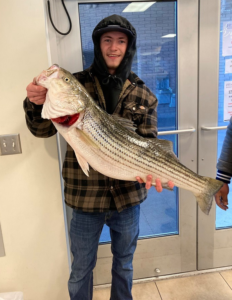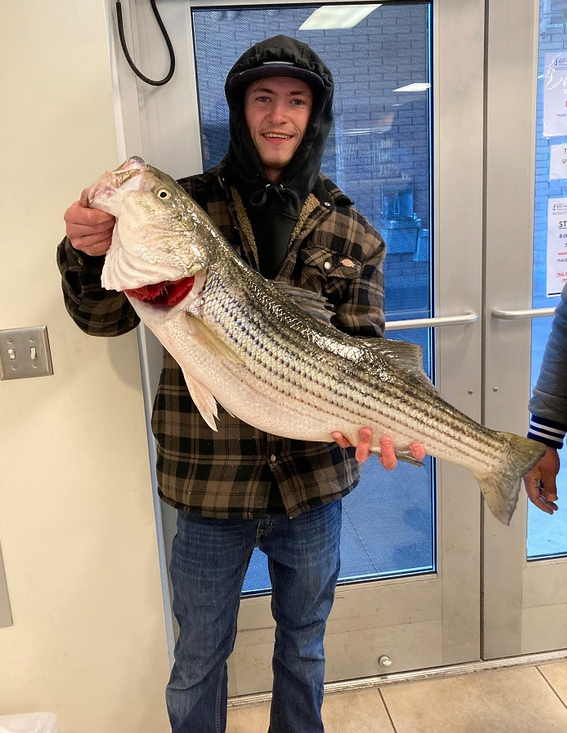 On the other end of Lake Mohave, fishing has been slow-to-fair for striped bass, but there was a 15.84 pounder caught by an angler working an A.C. Plug near Mile Marker 48. There have been flurries of big striper activity between there and Willow Beach Marina, but there hasn't been a sustained, multi-day bite out there yet, at least, not in the last month or so. Trout anglers are doing well on the rainbows getting stocked on a weekly basis by the local hatchery, and the best bite for those is right around the Marina.