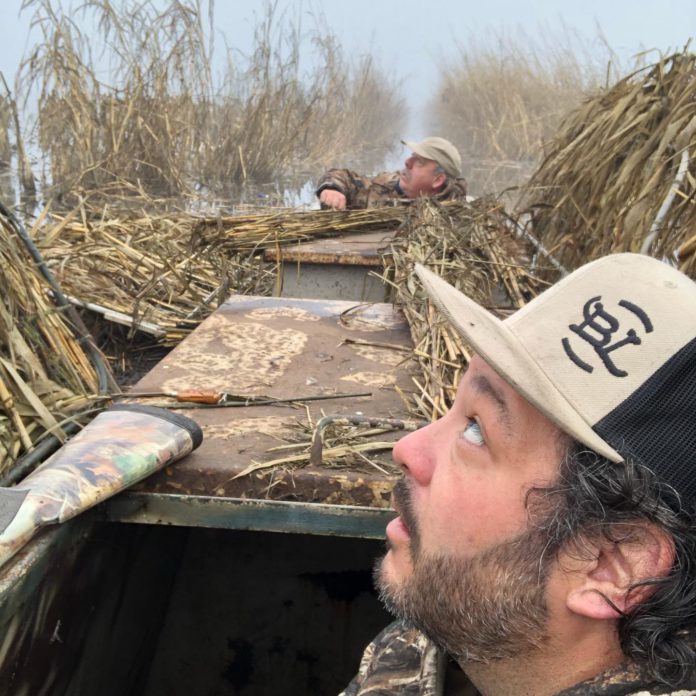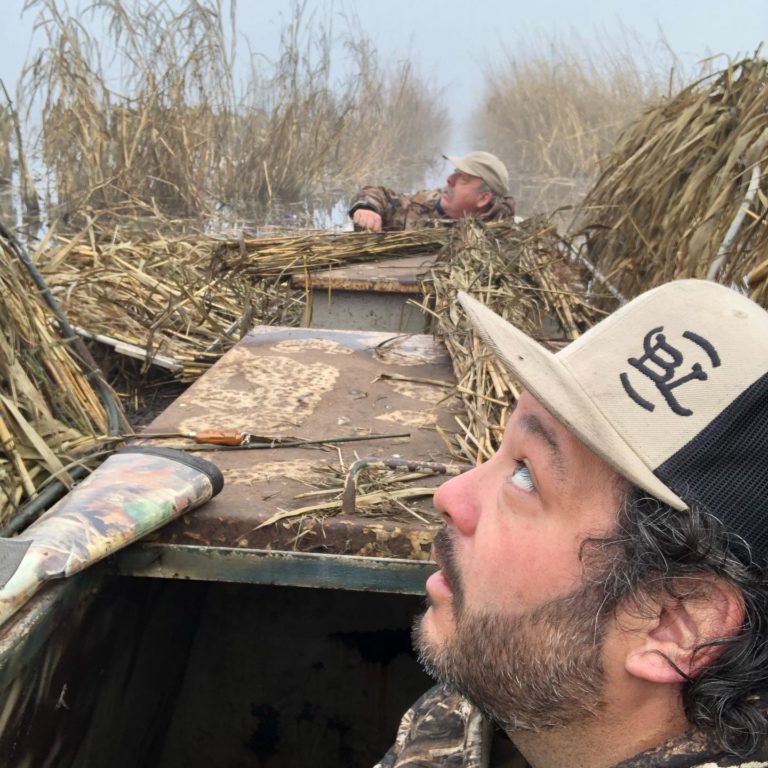 Weather brings a few more birds into the San Joaquin grasslands, but the season remains problematic at best
BY DAVE HURLEY
LOS BANOS – Duck hunting was decent or a bust this past week depending upon who you spoke to and what area they were hunting, but one thing that every hunter agrees upon, this season has been a challenge at best. The first major rainstorm of the season took until January 4 to arrive, and along with the arrival of fog, there has been some movement of ducks into the northern San Joaquin Valley.
Randy Pringle, the Fishing Instructor, was unable to hunt at his club in the Grasslands area this week, but he said, "Our club crushed them on Saturday with every blind limiting out in the high fog. My blind partner, Peter Kaprillian of Concord, scored his limit both days although it was a bit tougher with the low fog on Sunday."
Also in the Los Banos area, Chris Arcoleo of Chris's Fishing Trips said, "Teal moved down into the area, and quite a few people I spoke with were able to shoot limits of teal."
Mickey Clements of Coyote Bait was at his club in the Los Banos area on Saturday, and he said, "There were birds that came down into our area after two months of waiting for them, but there hasn't been the weather to move them around. We were able to shoot 7 teal and a goose for the blind, but this has been the worst year that I have ever hunted for duck."
In the San Joaquin Delta, father Kevin and son Kris Huff of Stockton were in their blind, and the old man showed the son that he still has the right stuff despite dealing with health concerns over the past several years. Kris said, "We had a pretty solid shoot, and the Duck Gods blessed my dad with a banded 11-year old bull sprig."
Further north, Mike Aughney of USA Fishing was at his club near Princeton on Sunday, and he said, "We shot 9 birds for three of us in the blind, and we got back-doored a few times." Back-doored is when birds come through the spread that you could have shot, but you didn't see them until it's too late."
Dr. James Hayes is a member of a private club near Colusa, and he said, "I closed up my cabin, but I may go back one more time before the closure at the end of the month. It has been tough, even in our club."
Where are the SoCal ducks?
BY JIM NIEMIEC
NILAND – Duck hunting continues to be slow at refuges and duck clubs in all areas of the southern part of the state despite sub-freezing temps to the north.
The harvest per gun continues to be low with many hunters walking out of duck blinds with just a duck or two on the game strap. With only two weeks to go in the waterfowl season, it appears as if this season will be one of the slowest in a long time.
Interesting to note: This WON hunting writer just returned from a 1.5-day trip on the Tribute Sunday morning at daylight. While driving along the San Diego River, to get on Interstate 5 north, there were huge flocks of ducks lifting off the river and heading northeast. The flocks numbered in the hundreds. Just wonder where those ducks were heading off to feed and perhaps loaf.
Wister Wildlife Refuge – Duck hunting was just fair this past week with just under a 2-bird per gun average on Wednesday and Saturday. Top ducks harvested were teal, shovelers and gadwall. There were 22 snow geese bagged on the Sunday hunt. This popular refuge shoots on Wednesday, Saturday and Sunday. For more details on hunting Wister Unit call the DFW on-site office at (760) 359-0577.
Sonny Bono Salton Sea National Wildlife Refuge – Both Wednesday and Saturday saw some snow geese shot at this refuge, but duck hunting was slow. The average for the week was less than one bird per gun. The Sunday hunt was terrible with only 1 snow goose shot. For more information on hunting this national refuge, which is managed by the Wister staff, call (760) 359-0577.
Finney-Ramer Unit – No report filed. Finney-Ramer is part of the Imperial Wildlife Area, located on the south end of the Salton Sea, is open to hunters 7 days a week under a self-registration and self-reporting system. For more details on this refuge, which is also managed by the Wister Unit, call (760) 359-0577.
San Jacinto Wildlife Area including Mystic Lake – Only the Wednesday hunt was reported to WON this past week and it indicated slow hunting for the 151 hunters in blinds who killed only 135 ducks for a low 0.89-per-gun average. Top duck killed was the shoveler along with green winged and cinnamon teal. Shoot days are Wednesday and Saturday and draw time is 3 a.m. For information contact the wildlife office at (951) 928-0580.
Lake Perris – No word on when this lake will begin shooting ducks again. San Jacinto Wildlife Area manages this hunting/fishing lake.
Prado Basin – Slow hunting overall with about a 2-bird per gun average. Winds helped a little over the weekend, but the basin is not holding ducks after liftoff.
Lake Henshaw (My Country Club) – No report this week. Reservations are a must and there will be a daily drawing for blind sites. For more information call (760) 782-3501.
San Diego City Reservoirs – Hunters are averaging better than two birds for the morning hunts at Lake Barrett. It has been a mix of puddle ducks and small divers for those hunting out of shore line blinds.
Kern National Wildlife Refuge – This refuge shot pretty good on both shoot days last week posting nearly a 3-bird average. Top ducks killed were the gadwall, shoveler, green winged teal and widgeon. For additional information on hunting Kern call (661) 725-2767, or for the hunter information hotline call (661) 725-6504, which is updated after each shoot day. A website is also available to access hunt results and other information about this popular southern San Joaquin Valley hunting refuge.
Cibola/Lower Colorado River – No reports were sent from Palo Verde Wildlife Preserve, Cibola Sportsman's Club or Cibola National Wildlife Refuge this week. For info on booking a couple of days in a goose blind while staying in a South Ranch cabin call the Cibola Sportsman's Club at (702) 355-8784 or email them at hunt4geese@yahoo.com. Contact the Cibola National Wildlife Refuge at (928) 857-3253 for shoot days and draw info.