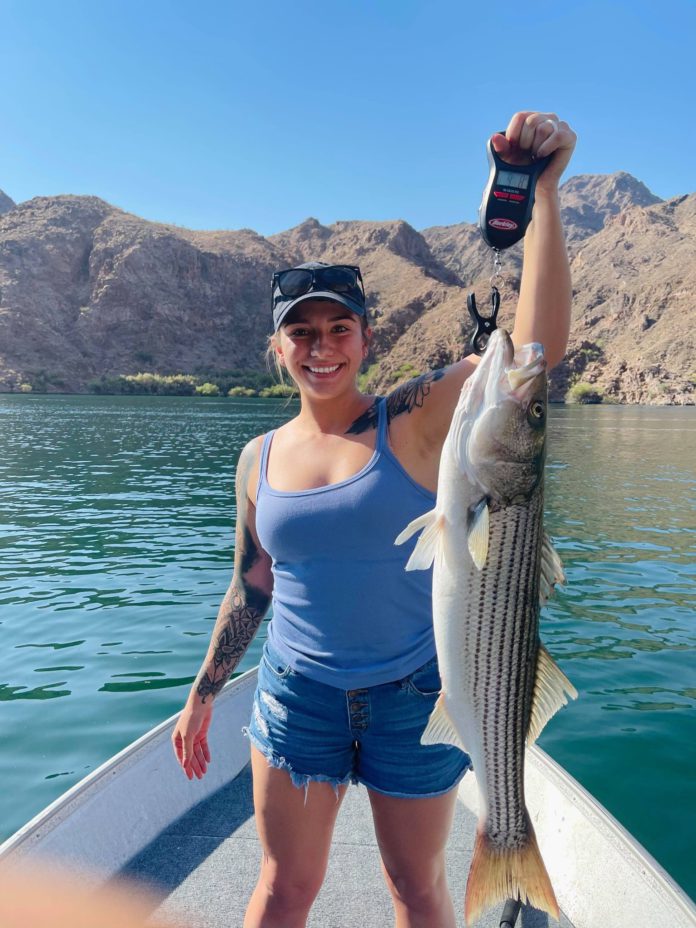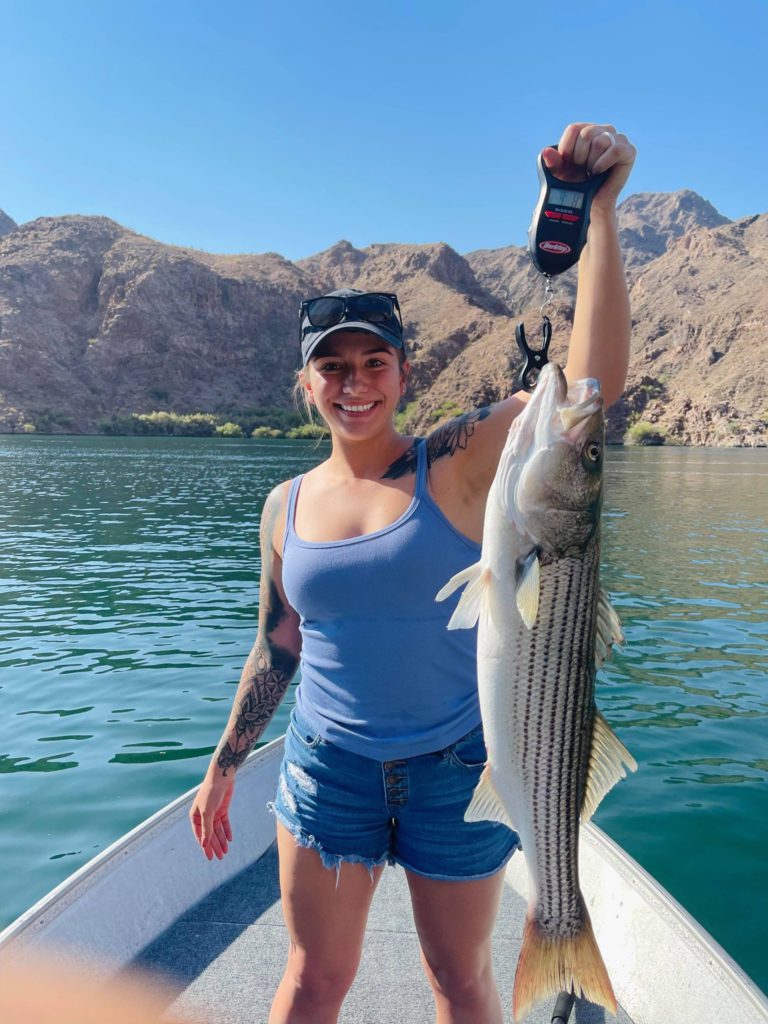 BY MIKE STEVENS
WILLOW BEACH, Ariz. – Excessive heat warnings were in effect all weekend with daytime highs peaking at 119 degrees on Sunday keeping angler pressure light, but some those getting out there and powering through were rewarded with decent fishing which included some respectable striped bass which have been trending in the right direction for weeks.
Just after press time for last week's issue of Western Outdoor News, former 2-time WON Lake Havasu Striper Derby champ Bryan Simons reported sticking a 36.83-pound striper out of Willow Beach. He was fishing just "upstream" from the marina, and he fooled the big lineside with a 12-inch Nate's Bait."
"What's hilarious is I was on a half-mile stretch that I've never even got a sniff let alone caught a fish," said Simons. "I told my buddy we were in a dead zone, but the current is pumping so we'll just float. I made a random cast and got slammed."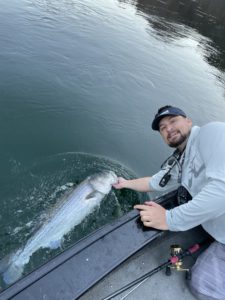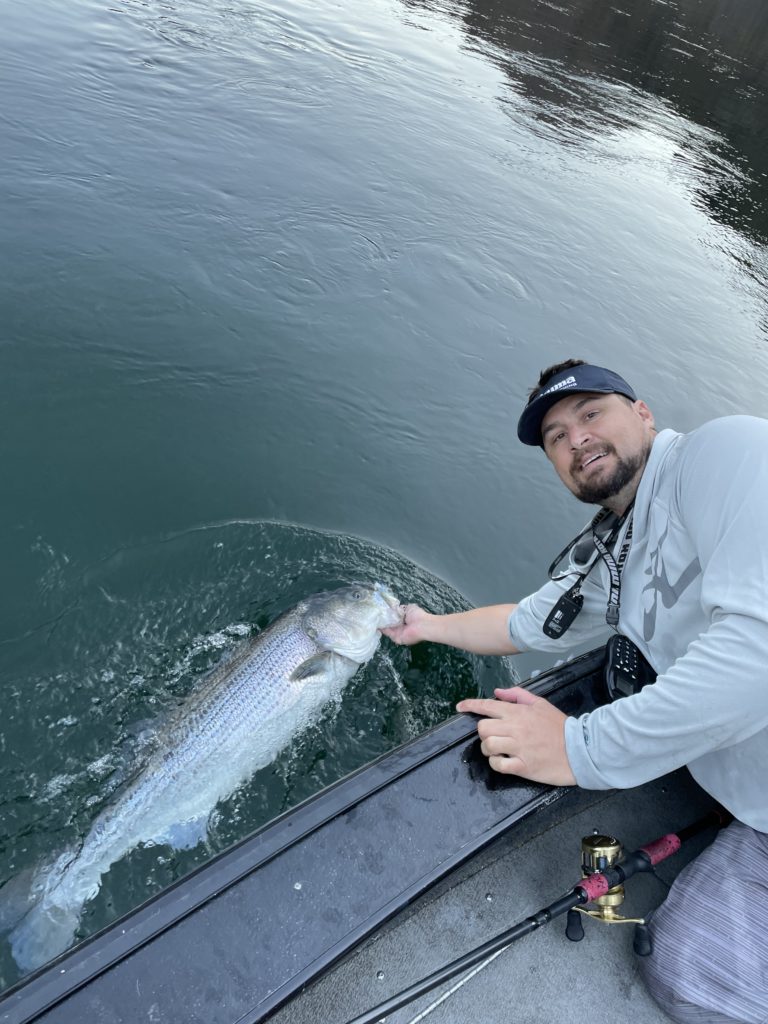 In more recent action, Las Vegas angler Amber Torsky hooked what turned out to be a 9.8-pound striper while slow trolling an A.C. Plug near Mile Marker 50 at about 8:30 on Sunday morning. A half hour later, she caught a pair of rainbow trout in a nearby cove out of "lots of bites" on a Jake's Spin-a-Lure."
Trout are still being stocked on a weekly basis, and even under the most sweltering daytime temps, the water temps in this area always remain cool, so these rainbows can be caught year-round. Reports from anglers targeting trout closer to the Marina showed good numbers including some limits of pan-sized rainbows being caught on standards like PowerBait, spinners and jigs, but it sounds like a nightcrawler under a bobber has been hot of late.
Speaking of trout, they are still overachieving in the Colorado River below Davis Dam despite stocking coming to an end for the season a couple months ago. According to Rusty Braun at Riviera Marina, they are still showing up on floating baits, nightcrawlers and the occasional spoon or spinner around the Nature Center and the local parks that served as the stocking locations.
Braun also said fishing for school-sized striped bass remains consistent for anglers using anchovies throughout the Big Bend area as well as the casino area and Rotary Park. He also said as the mercury continues to rise and summer gets its grip on the area, most anglers – especially the successful ones – are getting out very early in the morning or fishing into the night.