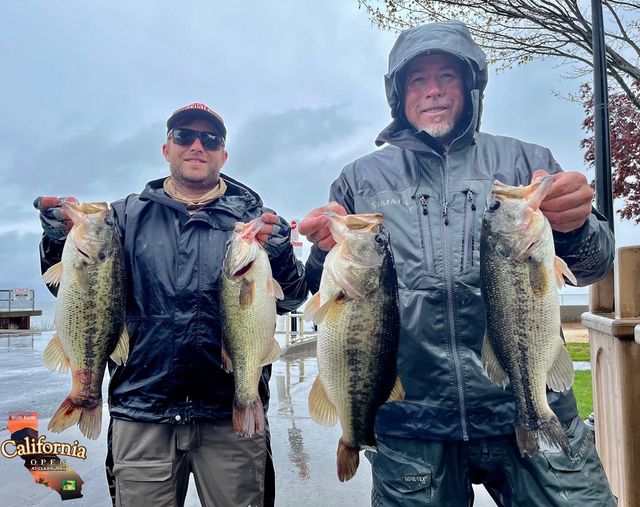 By Jody Only
Tune in for Day 3 livestream coverage Friday April 15th at 3PM PST on the WON BASS Facebook Page.
The 10th anniversary of the WON BassCalifornia Open on Clear Lake has begun like no other in previous years. Although extreme conditions – from 100-plus degree days to electrical storms that have delayed launch – have always met anglers fishing the event, this year was even further from the norm.
Unseasonable spikes in air temps hit the area just prior to practice and were quickly followed by drops in temps, so cold, it even allowed snow to fall the night before tournament blast off.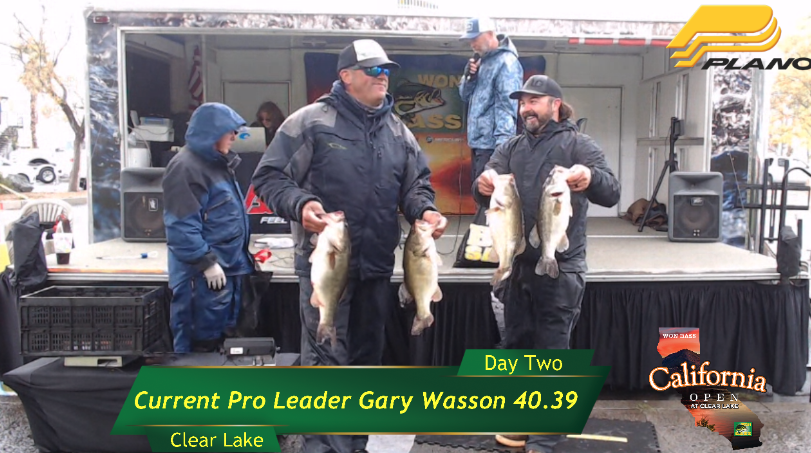 The weather rollercoaster is playing havoc on the big bass of the lake and of the 154 boats battling in the three-day, shared-weight competition, only three have come to the scales each day with a five-fish limit that breaks the 20-pound mark.
After two days on the water, the current leader on the pro side is Visalia, Calif. angler Gary Wasson with 40.39.
The AAA leader Rodney Brown of Sacramento, Calif. holds 41.17. Fishing with pro angler Todd Klein, of San Clemente, Calif., Brown weighed in with the Big Stinger on Day One at 22.40.
The Day Two Big Stringer weighed 21.43 and went to Bill Brown, of Grand Junction, Colo. fishing with AAA Chris Crawford, of Elk Grove, Calif.
Another notable factor at the lake is the absence of the big bass bite. There have been no eights, no nines and no double-digits show themselves this year.
The current Big Bass leaders are three-time Open champion (U.S. Open, California Open, Laughlin Open), Justin Kerr, of Lake Havasu City, Ariz. with a 7.66 on the pro side, Kerr caught his on Day One. Ryan Brewer of Stockton, Calif. holds the Big Bass lead for the AAA's with his 7.19. Brewer caught his on Day Two fishing with pro angler Kevin Wiggins, of Winterhaven, Calif.
So we know it looks like Clear Lake; butso far it is not fishing like Clear Lake. Will that change? Well, it's Clear Lake and that means that the fish of a lifetime can be on the end any cast, any time. We will find out tomorrow!
The event wraps up Friday, when the final weigh in will determine the 10th annual WON Bass California Open champion. Join in at Library Park in Lakeport, Calif to cheer for your favorite angler, Scales open at 3 p.m.
Tune in for Day 3 livestream coverage Friday April 15th at 3PM PST on the WON BASS Facebook Page.