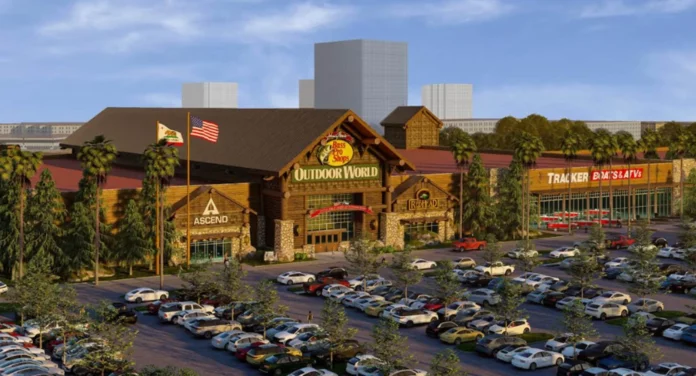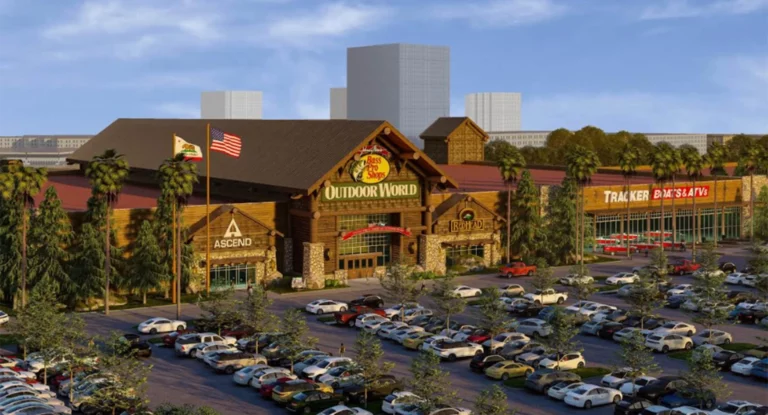 IRVINE – Bass Pro Shops has announced it is expanding to a second Southern California location and planning to open an Irvine "Outdoor World" location as early as late 2022/early 2023.
The future Bass Pro Shops Irvine location is taking over the currently empty 140,000-square-foot Wal Mart Supercenter off the 5 freeway across from the Irvine Spectrum, on the map below. For comparison, the Rancho Cucamonga location is 182,000-square-feet so this new location will be slightly smaller.
What do you think of the announcement? Leave a voice message on our voicemail-only phone line with your thoughts (702) 850-4966, e-mail your opinion to editors@wonews.com, or leave a comment on the WON Facebook or Instagram accounts. For more updates, stay tuned to Western Outdoor News.