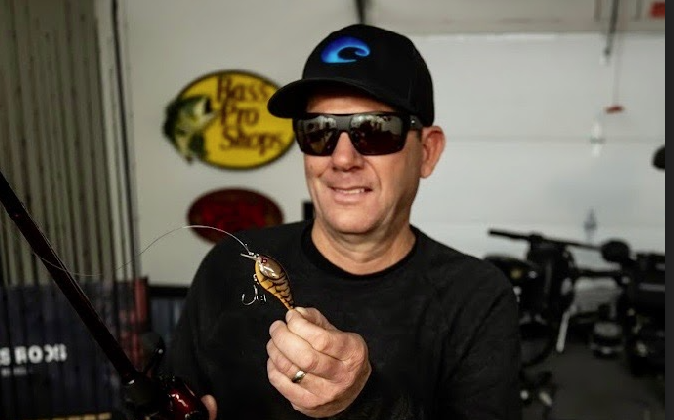 Professional bass fishing champion and Hall of Fame winner sets sights on industry leading eyewear brand for 2022
DAYTONA BEACH, Fla. – Leading performance eyewear brand, Costa Sunglasses, welcomes one of bass fishing's most decorated anglers to its roster, Kevin VanDam. Heading into the 2022 season, VanDam will depend on Costa's high-performance eyewear for his continued success on the Major League Fishing (MLF) Bass Pro Tour.
"I am so excited to be joining the Costa family. No eyewear brand is more committed to anglers than Costa. Their selection of frames, lens options and lens technology is simply the best," said VanDam. "As a professional angler, my eyewear is a critical part of my gear, and I would never settle for second best. "
VanDam's name, more commonly referred to as "KVD," has become synonymous with bass fishing for the last 25 years. In 2018, VanDam was inducted into the Bass Fishing Hall of Fame. In addition, he is a seven-time B.A.S.S. Angler of the Year champion, Fishing League Worldwide Angler of the Year champion, four-time Bassmaster Classic winner and four-time Major League Fishing winner.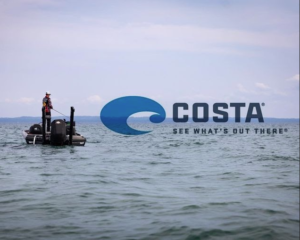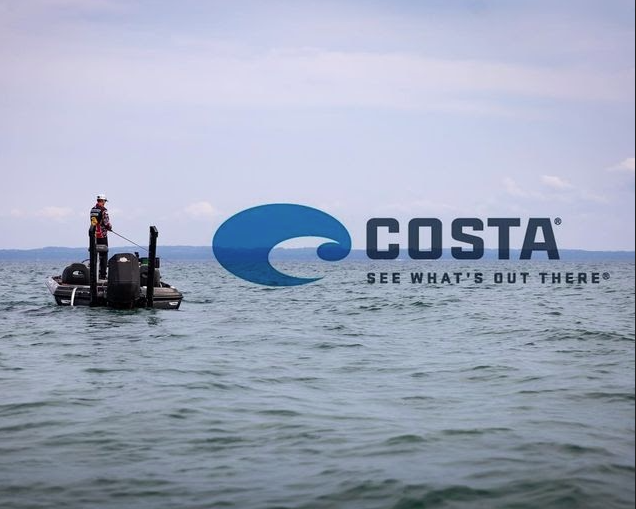 In 2015, Kevin and his wife started the Kevin VanDam Foundation to benefit charitable organizations that focus on children's health, education and outdoor experiences. Through the foundation they have contributed thousands of dollars to various children's research hospitals  and to the Michigan DNR Outdoor Adventure Center. The Foundation also supports the college fishing movement by sponsoring college events in the Midwest and awarding thousands of dollars in college scholarships.
"Since 1983 Costa has been on a mission to build the best sunglasses for getting out on the water and conserving the waterways and fisheries where we work and play.  KVD is not only a legend in the fishing community, but he truly embodies our mission and culture," said Costa's Vice President  of Marketing, John Acosta. "Aside from being a fierce competitor, Kevin's passion for getting people on the water, promoting healthy competition and commitment to  sustaining the sport for future generations is something we really value here at Costa."
Last year, the brand expanded  its longtime support of bass fishing by introducing the Costa Compete + Conserve contingency program. An industry first, the program not only awards the highest placing angler wearing Costa Sunglasses in select tournament trails, but it also donates to a purpose-aligned organization on the angler's behalf.
For more information about Costa Sunglasses and its product offering,  visit www.costadelmar.com. To learn more about Costa's Compete + Conserve bass contingency program benefitting conservation, visit www.costacompeteandconserve.com.
About Costa Sunglasses
As the first manufacturer of color-enhancing all-polarized glass sunglass lenses, Costa combines superior lens technology with unparalleled fit and durability. Costa has made the highest quality, best performing sunglasses and prescription sunglasses (Rx) for outdoor enthusiasts since 1983, and now its product portfolio includes optical frames. Costa's growing cult-brand status ties directly to its purpose to provide high-quality products with a focus on sustainability and conservation as the company works hard to protect the waters it calls home. From the use of sustainable materials to its Kick Plastic initiative, IndiFly Foundation, and strong partnership with shark research organization OCEARCH, Costa encourages people to help protect the Earth's natural resources in any way they can. Find out more on Costa's website and join the conversation on Facebook, Instagram, or Twitter at @CostaSunglasses.