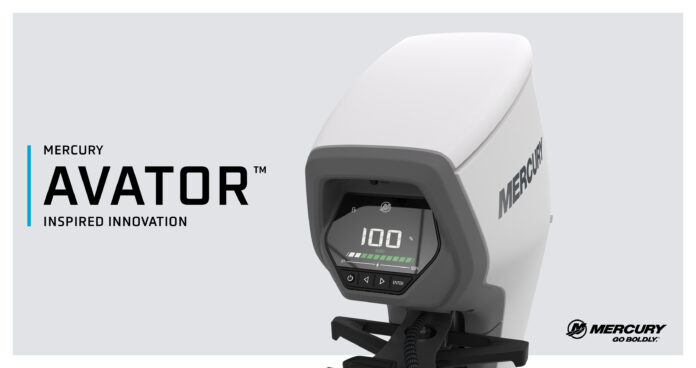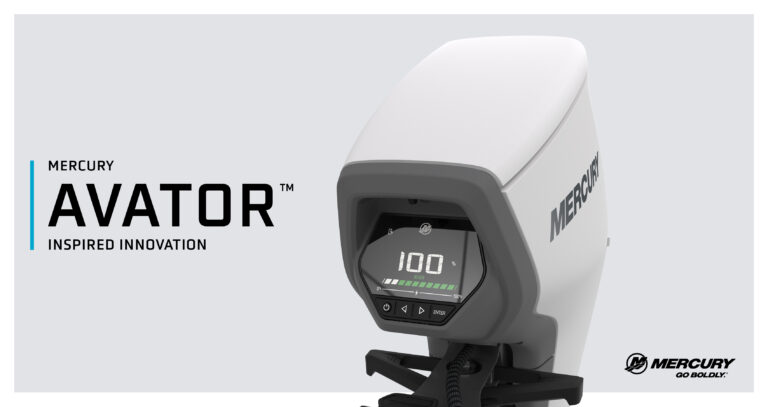 For more than 80 years, Mercury Marine has set the standard for marine performance. Always innovating. Always looking forward. With one purpose: inspiring boaters to have the best experiences on the water.

Today, we're proud to continue our leadership by announcing our initial concept of the Mercury Avator™ electric outboard series. This concept represents our next step forward in marine innovation, as Mercury progresses toward the formal release of electric outboard products later in 2022 and 2023.

The Mercury Avator project will help further Mercury's commitment to sustainability by offering the prospect of boating with zero direct emissions. We're also exploring how electrification can help make boating more accessible. Features of the initial concept, such as swappable batteries and enhanced portability, will help make this possible by bringing new innovations to a wide range of vessels and activities.

As with all Mercury products, we're leveraging our advanced engineering capabilities and knowledge of boaters to ensure Avator delivers the same level of quality and reliability you've come to expect from Mercury – in a fully refined, all-electric package that promises a new way to Go Boldly.

Learn more about the Mercury Avator concept and our vision for electrification at MercuryMarine.com/Avator.
Help us spread the word.
Visit the Pro Team Portal to download approved Mercury Avator images and social media content to share with your fans. You can also share content directly from Mercury social media channels.