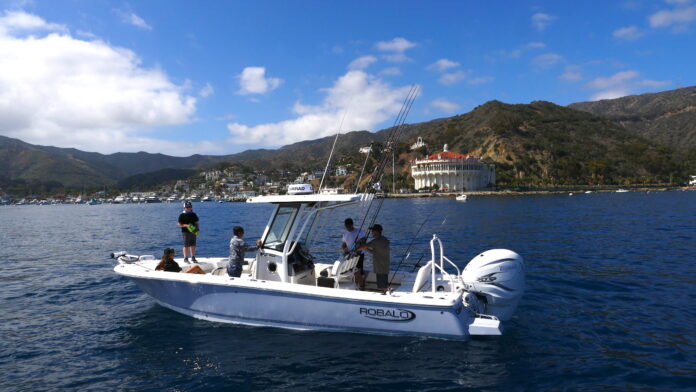 What's the ultimate SoCal fishing platform? It's a subject that often comes up amongst boaty brethren; do you want a super-fast skiff to cover calm waters in fresh or salt but forget about long-range ability?
Or maybe an elegant sportfisher you could take the family out on to target pelagics, but without the option to switch to freshwater easily?
On a recent trip out of Long Beach, WON had the pleasure of experiencing the best of both worlds in a beautiful Robablo 246 Cayman – a vessel capable of getting to Catalina in about 45 minutes to target yellowtail, dorado and tuna.
And it's just at home cruising breakwalls and reefs for inshore action, or hitting any of the big West Coast freshwater lakes for bass, stripers, trout, kokanee, Mackinaw and similar. Whatever you fish for, this boat has you covered.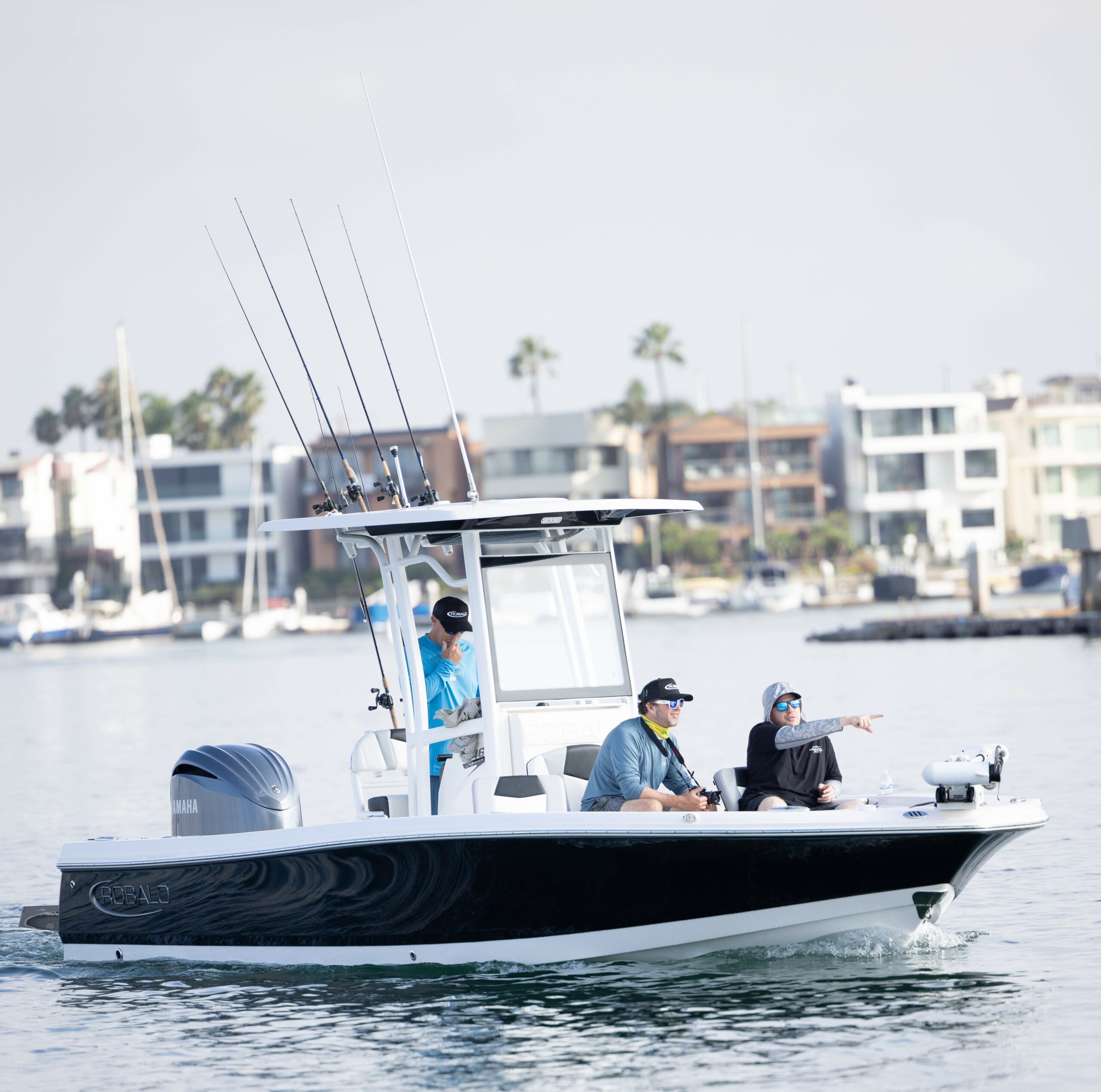 Blasting over to Catalina on a dorado hunting mission saw the 246 Cayman effortlessly hit and maintain 26 knots (30mph) with the occupants remaining dry and comfortable at speed. The Kevlar-reinforced hull with a 9-foot beam feels solid as a rock at any speed and it cut through some messy seas in open ocean with zero extra effort, maintaining a nice plane throughout. An impressive start.
Pulling up to a promising kelp paddy saw the Cayman's maneuverability come into play with a careful approach needed to keep the dorado in range. Edging closer, the mahi blew up on a ball of anchovy whilst ignoring anything we threw at them.
With repeated, full-bore casting needed to keep up with the school, the large platform on the Cayman's bow came into its own, providing ample room for a couple of anglers working the paddy with room for at least two more behind the center console plus captain at the wheel. It's the ideal family or group fishing boat and I can see small charter operations signing on the dotted line for one of these without a second thought.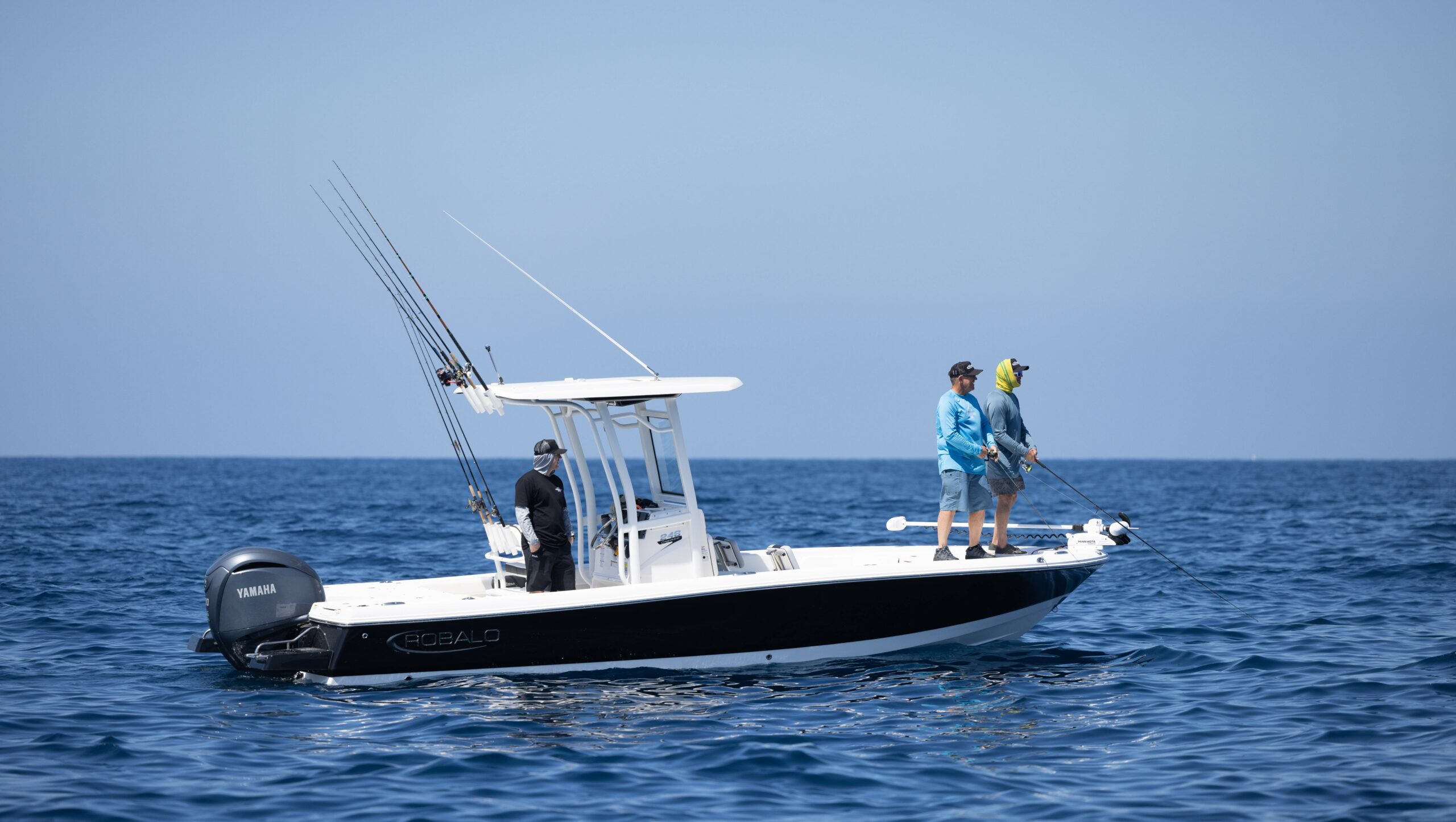 Plus, on a big freshwater lake like Havasu, Diamond Valley or Elsinor, this would be an absolute weapon in terms of its ability to rapidly cover water in extreme comfort, combined with the family-friendly fishing platform and cutting-edge electronics plus a 90-gallon fuel tank for great range.
With the dorado not playing ball, a rare display of false killer whales reminded us about the many species creatures that inhabit the Channel Island ecosystem, big and small. They followed us part of the way home until we opened the throttle for a smooth 28-knot ride home in less time than it takes the Catalina Flyer ferry to cover the same route.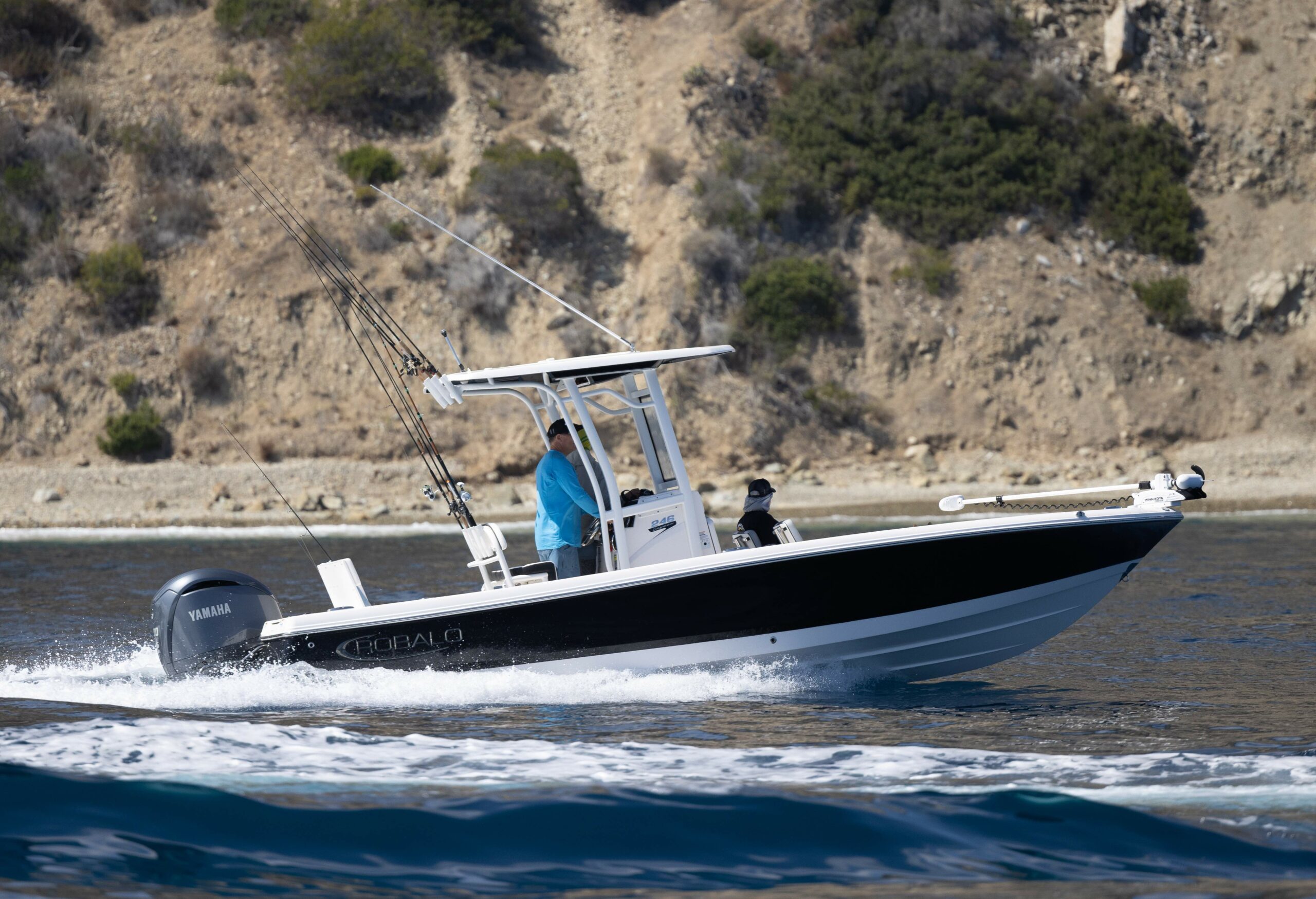 With a build and finish that's second to none, spending time on the 246 Cayman was a comfortable and pleasurable experience, even in some lumpy seas on the mid-afternoon ride back to port, where its great looks drew some admiring glances at a busy launch ramp.
The 246's sister ships – a 206, 226, 266 and 360 – also looked great in the late afternoon sun as we compared notes on the day, musing that any of these boats would be great options for anyone looking to buy a versatile performer for fresh and saltwater.
Truly, there's nothing swimming in SoCal waters that's safe from the Cayman…
Thanks to California Skier and Robalo for hosting WON on this trip. Check out www.californiaskier.com  and robalo.com for more on the boats featured.